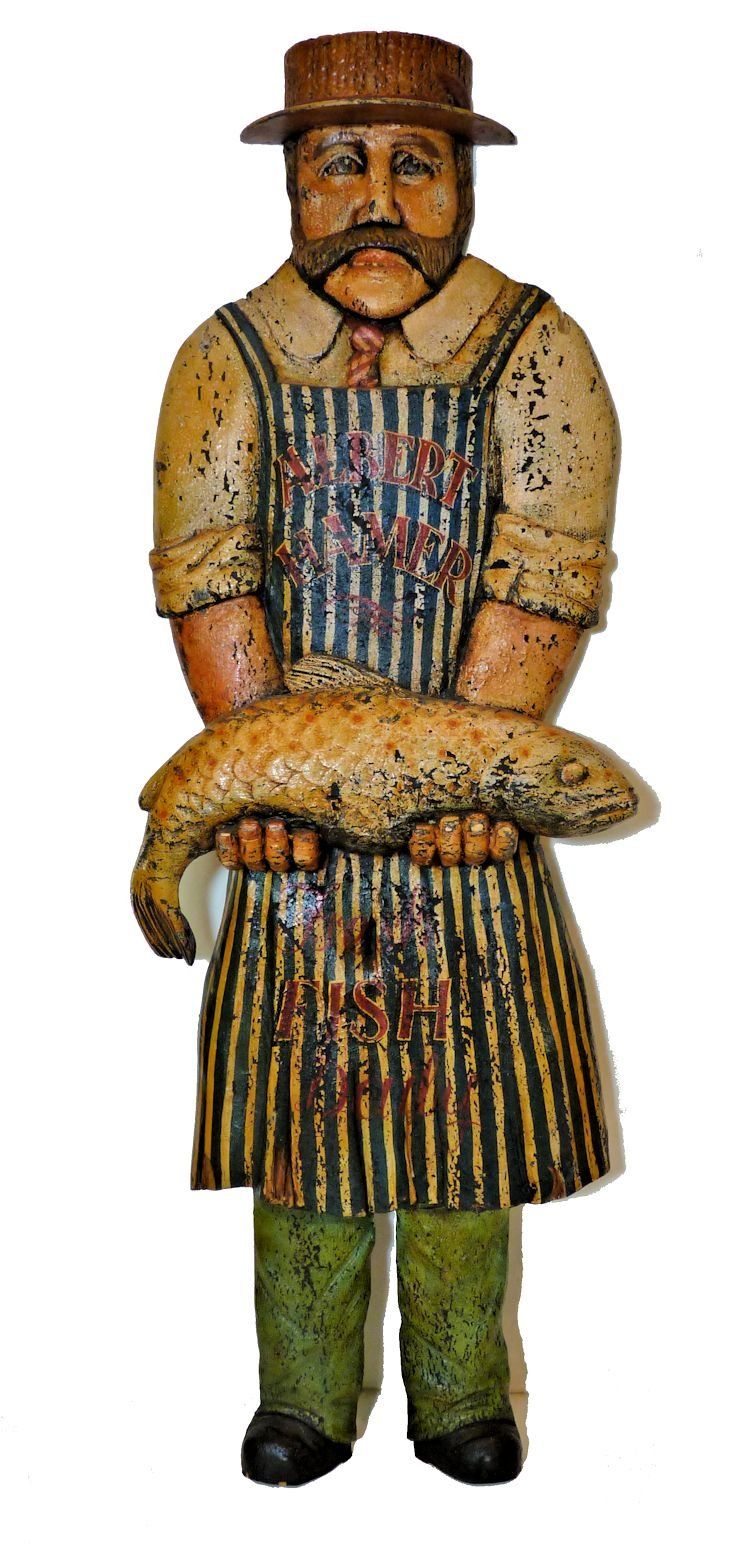 SIZE: 46″ H x 15″
W x 3″ D           WEIGHT:  11 pounds
Presented

is a hand carved wood figure of a Fishmonger wearing his apron and
holding a large size fish for the customer's approval.  This wonderful  old sign hung in
the famous Anthony's Pier 4 restaurant at Boston's Harbor front since 1963, when it was closed in 2012, to make way
for the re-development of Boston's harbor front. During its heyday, this restaurant  was the eating and watering
ground for the city's elite, movie stars, politicians and hundreds of tourist daily.

The
sign is painted with a brown straw hat, brown hair and blue eyes, wearing a white shirt yellowed with age, and red
and white tie. His apron is the classic blue and white striped colors of the Turn of the 20th Century, and covers most of
his green pants and black shoes.
 Closeup of top section of sign
Figures such as this were commonly used as a trade sign in front of Sea Food shops and by restaurants selling
sea food to catch the attention of prospective customers. 
 Closeup of the fish being shown
CONDITION:
The paint is in generally good condition on the front with only a few minor scratches and dings. The back is painted
flat black and has some paint drippings. The wood which used to surround one of the screw holes by which it was hung as shown
on the left shoulder is missing, but this should not be a problem in re-hanging.
 Lower part of sign showing green pants and black
shoes