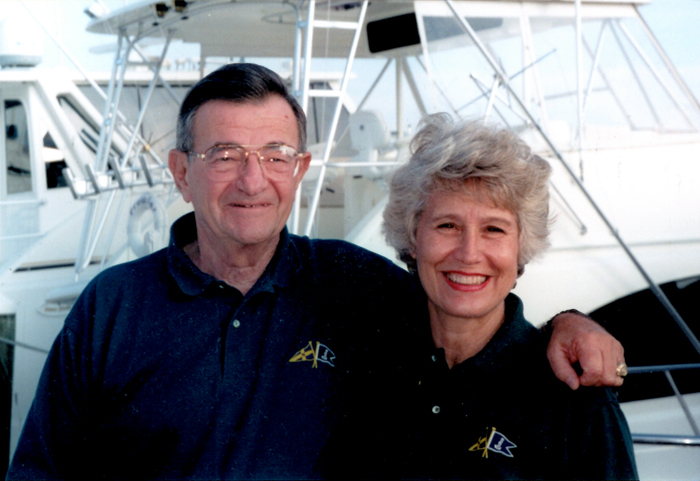 Welcome to LAND AND SEA COLLECTION.18 years ago, Joel and Julie Jacobs founded a new venture using the vast benefits of the internet and its worldwide marketing reach. Land and Sea Collection quickly evolved into a premier source for fine navigation instruments, nautical and maritime antiques and instruments, fine marine art, Naval edged weapons, and elegant classic boat and airplane models. They strive to offer an array of interesting products ranging from the expensive to the moderately priced. Examples run the gamut from very expensive to those items that can be afforded and enjoyed by everyone. Joel's and Julie's land-based careers included extensive management positions, with Joel spending a ten-year stint with Volkswagen where he was COO of the six state midwest distributorship. He then became CEO of a publicly listed conglomerate that grew to have operations in celestial navigation, real estate development, chemicals, heavy construction, retailing, and an investment in an airline, among others. Julie's career included heading up a small chain of retail stores and a national direct mail operation. She also spent a number of years in a management position with Williams-Sonoma.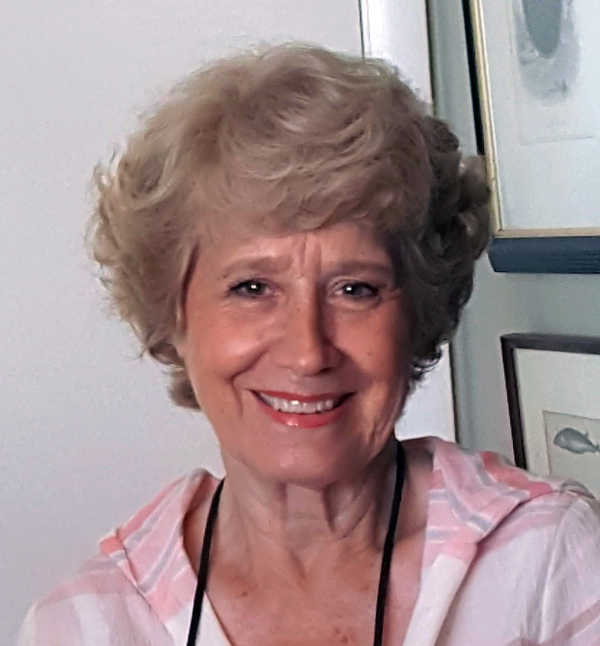 The nature of Joel's business involvements allowed them to travel worldwide. They appreciated visiting countries in Europe and Asia, and always came home with new and exciting things to treasure. They continue this today as the internet allows them to shop everywhere, and offer treasures for you to share. They have been lifelong sailors with a number of years spent sailing in the Caribbean, and on their motor yacht, transiting the east coast of the US, spending summers in Annapolis, MD, where Joel coached Varsity Offshore Sailing at the Naval Academy. They are also both pilots where Joel had his own open cockpit biplane, and flew various business aircraft. They took up Soaring as well, where Julie learned to fly in gliders. From Joel's youth, he always had a deep-seated interest in ships and the sea. After naval training at Admiral Farragut Academy, he spent five years on active duty in the U.S. Navy, and then attended Tulane University, and Northwestern University Graduate School of Business Administration. In 1976, he became a licensed U.S. Merchant Marine officer.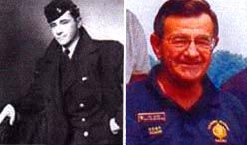 Over the years, Joel has written on technical topics in the field of navigation and seamanship, and his works have appeared in magazines such as Sail, Cruising World and Yachting. In hardcover, he was a contributing editor of "Bowditch", The American Practical Navigator, 1977 Edition, NAVPUB-9; The Best of Sail Cruising, 1976, 1977; and Selecting a Marine Sextant, Cornell Maritime Press, 1975. Julie and Joel are also intent on bringing the best customer service possible to this endeavor. They know that buying on the internet is a new experience to many, and requires a "leap of faith" for the new buyer. Accordingly, they want their customers to feel confident that they stand behind everything that they sell. In this regard, their goals for Land and Sea Collection are to provide:
Unusual, hard to find items of high quality
Each to be attractively priced, and representing good value
Available for immediate shipment
Make the internet shopping experience always pleasant and positive
Provide lots of personal attention and easy methods of contact
Fast, well packaged shipping
And give exceptional "after sale" service
So here we are ready to serve you in our areas of specialization. These include marine and nautical antiques of all types, maritime art, boat, ship and vintage aircraft models, and new and used sextants.
To read our company policies in detail, click here">
Please feel free to contact us by email at
[email protected]
or call 772 287-7022 between 8:00 AM and 6:00 PM East Coast time. This number is for customers. If you have things for sale or want information, please use an email!
All the best, Joel & Julie
Our space at a past Palm Beach Winter Antiques Show