LATE FRENCH BRASS FIGHTING DIRK



Presented
is a French Infantrymard.n's sword from the 1840 -1860's that has been made into a Fighting Dirk. As configured,
the original "P" guard has been removed and the bade has been shortened with a sharp double edge and
a two strand, wire wrapped, bone grip from an antler. The furniture is brass. There is no scabbard. It's
size and heft shows that it was intended to be used in combat rather than for dress with a point of balance just
forward of the guard: The
straight double edged blade has turned grey with age and has a mguardottled dark grey to black areas. There is some minor
pitting and spotting. The brown
antler grip is in excellent condition with the wire wrap being a recent replacement. The cross
guard is slightly loose because the drift pin is missing. It is without quillions. The pommel is in the shape of a crown
and the design is worn. The weapon is without maker's marks, which was not
unusual for the period when many of
the weapons were that way.A near twin of the pommel is pictured on the cover of "Les POIGNARDS DE MARINE" by
Lhoste, Resek, and Tonnerre. Editions Du Portail The crown shaped pommel is
very similar to many shown in Lhoste that were made during the First Empire (1795-1814). It has the classicpommel cap whose design
is of alternating panels of flowers and scallop shells with a
decorated band of geometrical figures under the cap and a similar band acting as the ferrule. Both are held in place by brass
rivets.The styling of the dirk is decidedly
French with it's straight, double edge blade. Dirks with a curved or "saber type" blades with a
single edge were more popular with the British, and over time they began to be referred to as the "British
dirk", while straight-bladed double edged dirks are known as the "French dirk".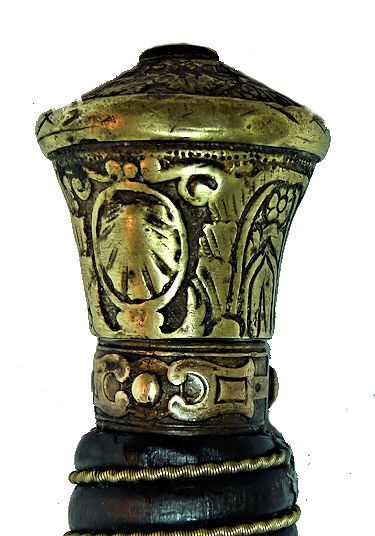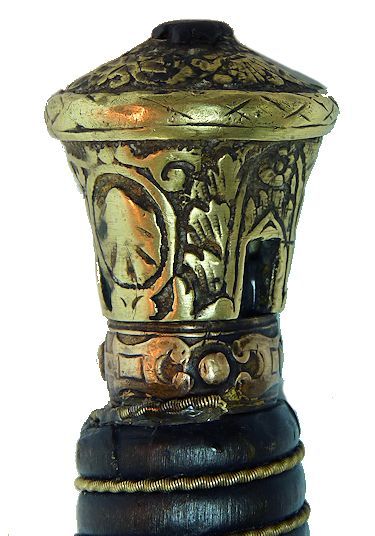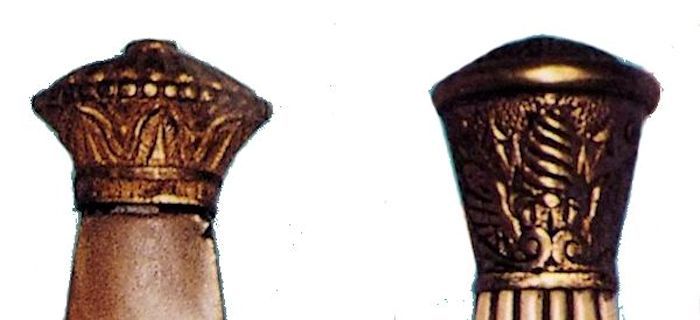 A
comparison of this dirk's pommel to two pictured on the cover of Lhoste's book on dirksPROVENANCE:
From a private collection of nautical antiques where it was acquired ten years ago.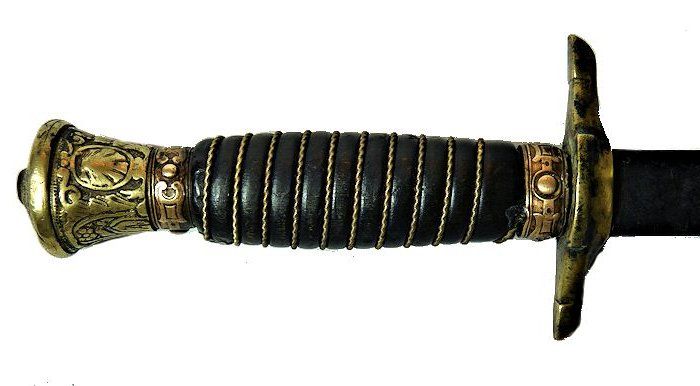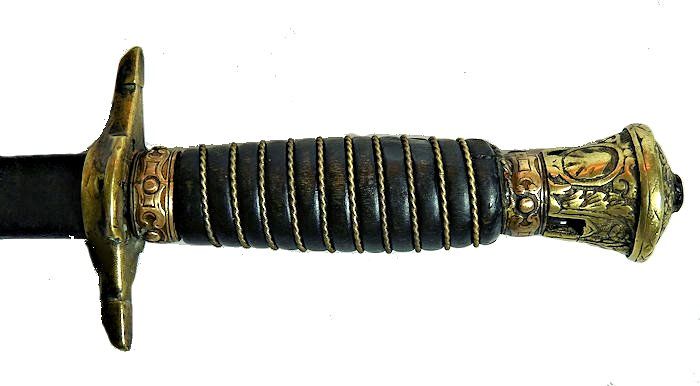 Showing
both sides of the French 1st Empire fighting dirk's hilt



The
condition of the very sharp blade is the same on both sides. This is the reverse.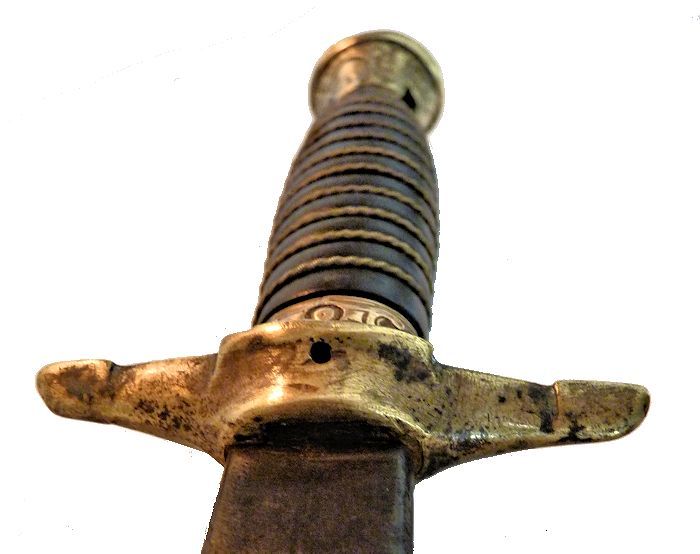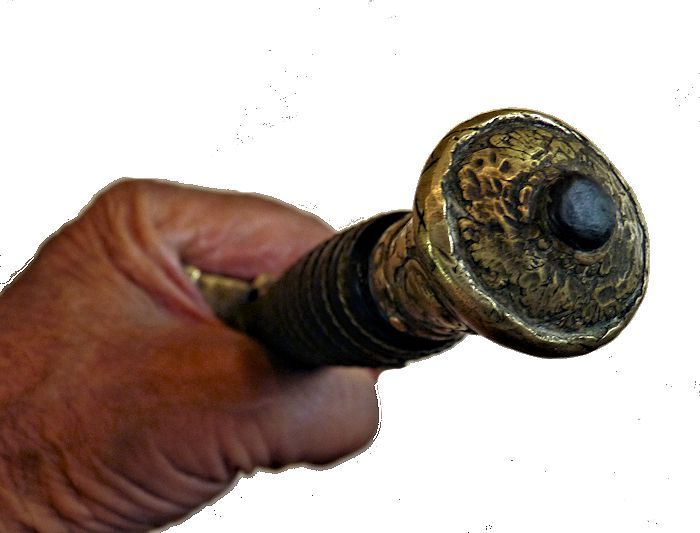 Front of cross guard shown over
the pommel with the tang in the centerDIMENSIONS:Hilt   4
1/4″ L x  1 3/4″ W x 3/4″T
Cross guard 2 5/16″ W
Length overall 17 1/4″
Blade  12 1/2″ L x 3/4″ W x 1/4″ T at widest Weight  8
3/8  ounces