Antique Stationary Horizontal
Boiler Steam Engine Display

This Great Relic Has Been Sold.
Thank you!
ANTIQUE STATIONARY STEAM ENGINE
HORIZONTAL BOILER TALL STACK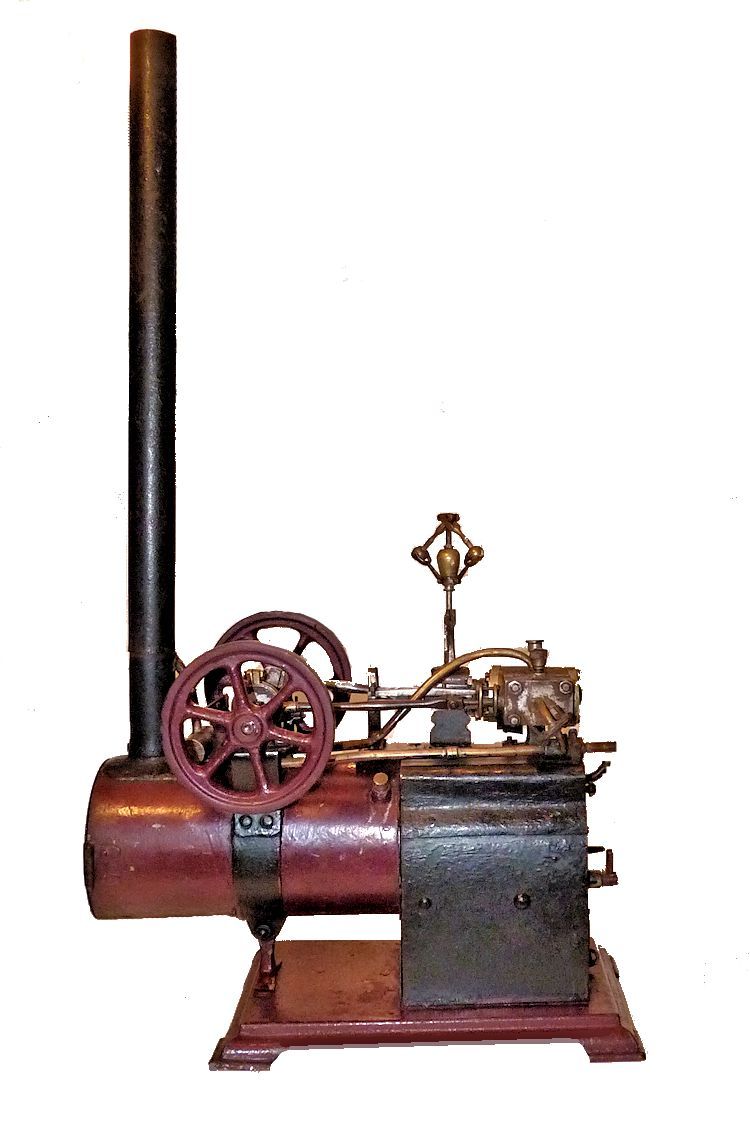 FOR DISPLAY
ONLY
This integrated
antique stationary steam engine is believed to have been made in Europe and is dated 1909. The single piston with
centrifugal govenor drives two power take off wheels mounted on top of a black horizontal boiler with tall stack is mounted
on a Red painted iron base making a nice display.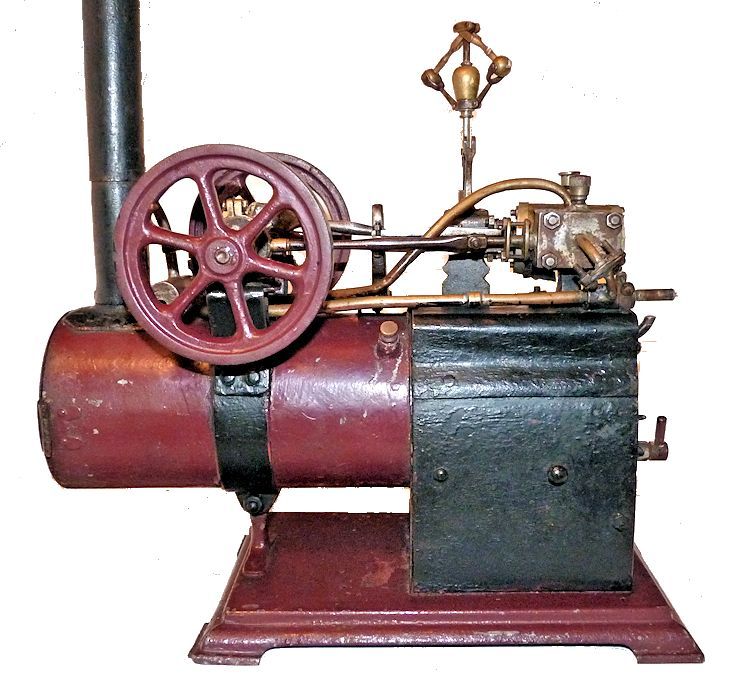 DIMENSIONS:   Height 23 1/2″
Width 4″     Length 12 1/2″     Weight 13 pounds
Presented is a foot long table top stationary steam engine assembly with an unusually tall
stack and horizontal boiler with two drive wheels that was made 106 years ago, most likely in Europe. It has
a brass plate above the coaling door with stippled markings that may be the maker's name, "Aug. Kopecek"
and the location, "Teplica" and the date, "1909" all on two lines. The smoke stack is made in two sections
so that it can be taken apart for ease in shipping.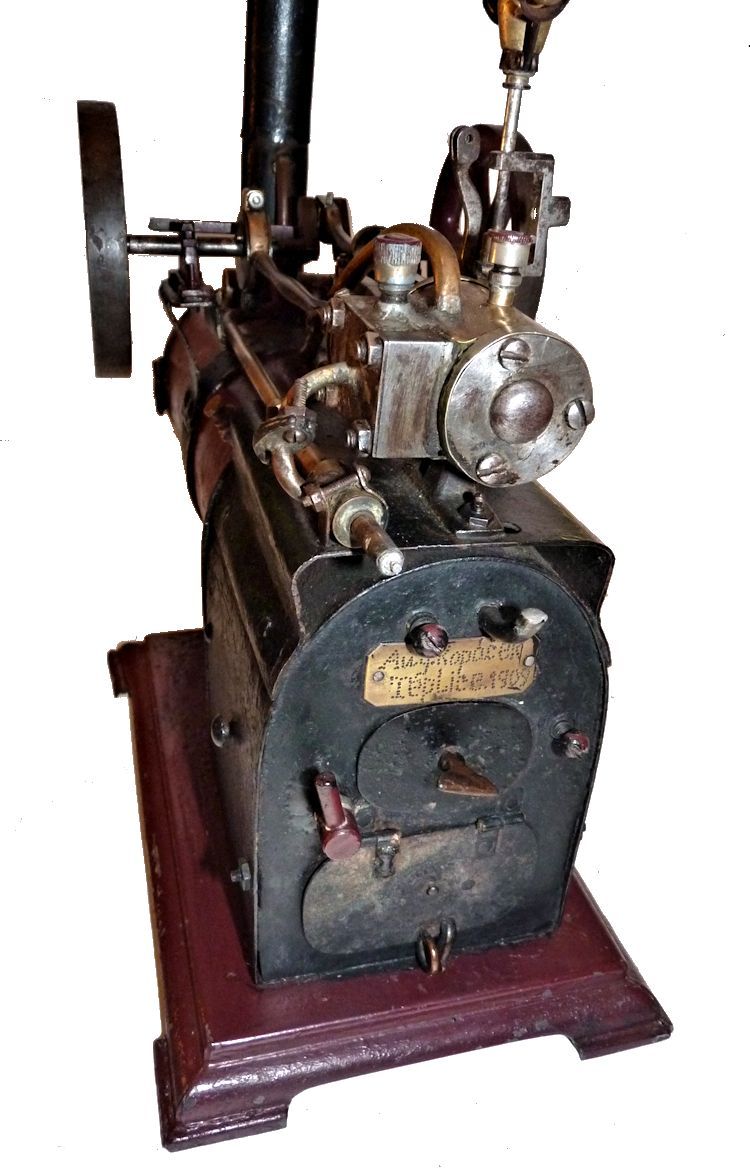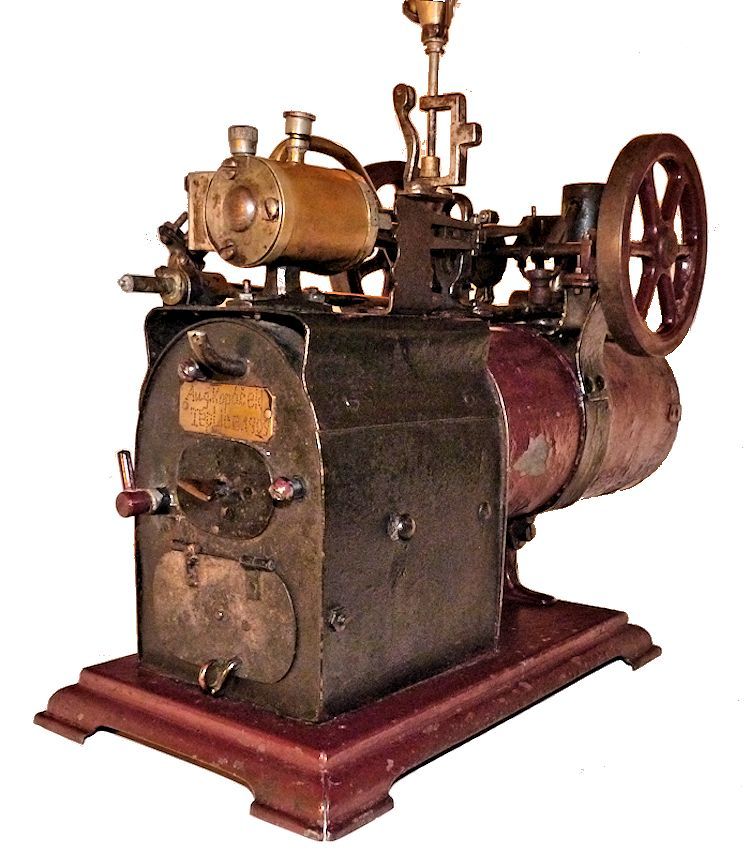 Showing two views of the coaling
end and the plate with stippled markings
>Miniature models like this were made by manufacturers of steam engines and plants for for advertising
purposes and as a record of their sales. They also were sought after by hobbyists who were interested in in this
form of power generating, a hobby which is still flourishing today. However, this is an very old model and is
not intended for use.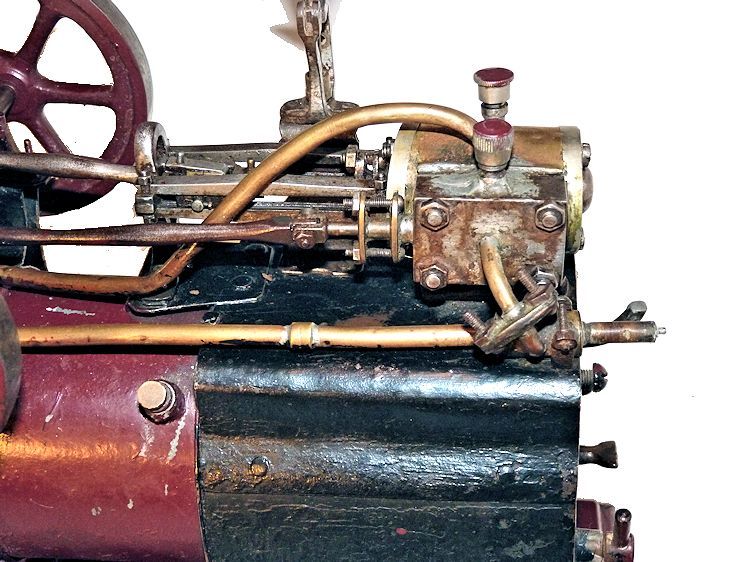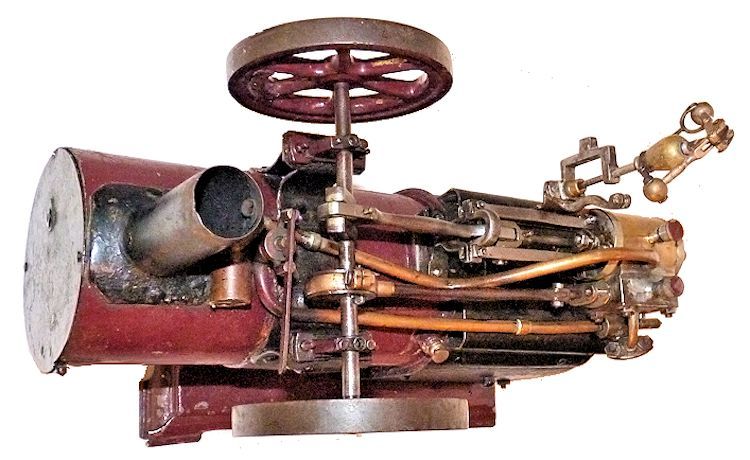 Closeup of the piston cylinder shown over the top view of the steam engine
This antique steam engine model is being offered for
display only and should not be used under any circumstance!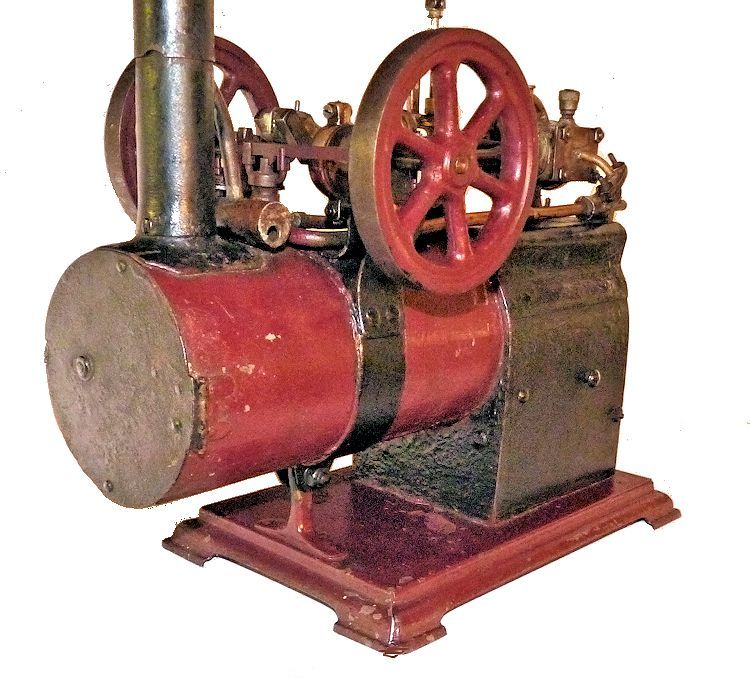 Front view of tall stack steam engine image
CONDITION:
There seem to be numerous coats of paint dating back many years. On the exposed metal, there is some minor discoloration from
use and the remnants of oil, and smoke.  The drive wheels turn and the piston rod moves in and out. Only the
fire door has been opened. This  fine antique model steam engine is being sold for display purposes only. No attempt should
be made to use it.