Vintage Hard Had Diver Full Rig Statue
LARGE VINTAGE HARD HAT DIVER FULL RIG STATUE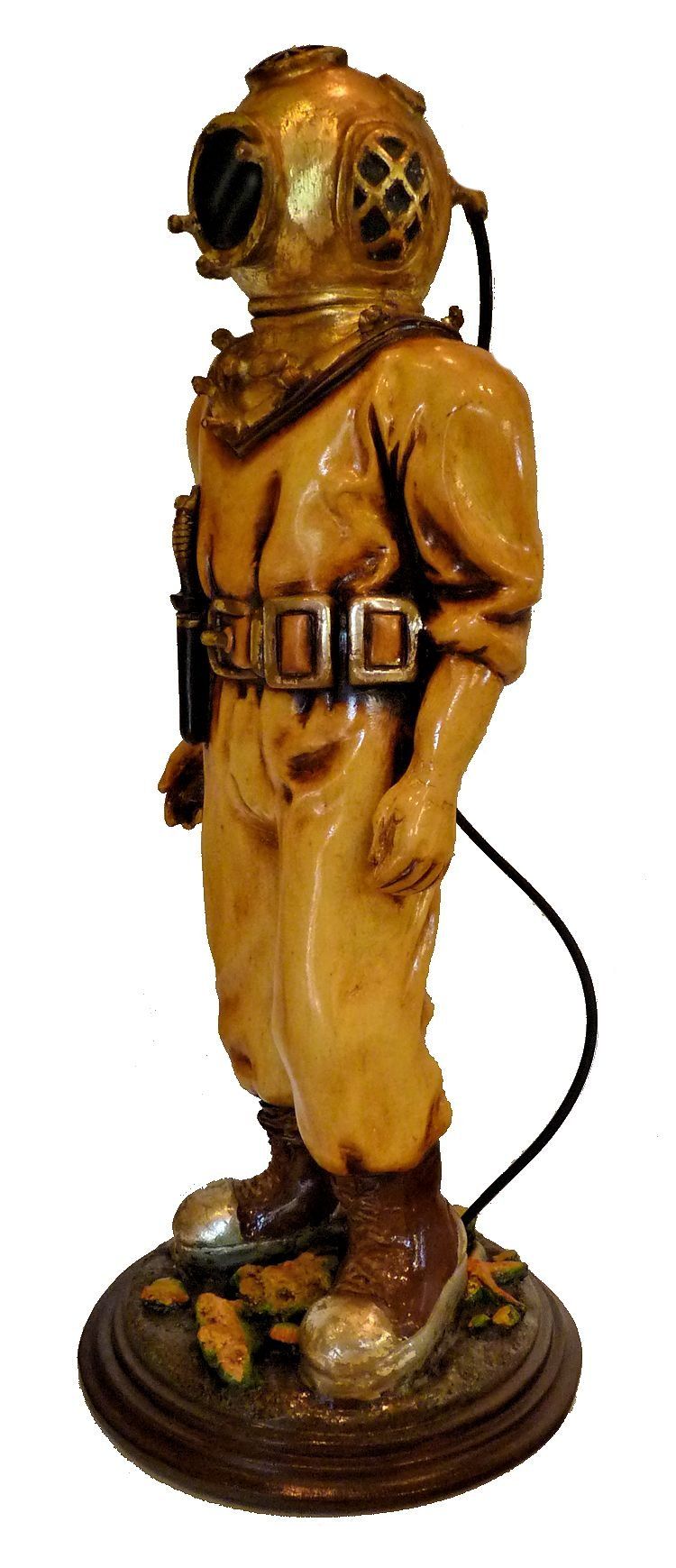 This statue is
of a vintage deep sea, hard hat diver complete with helmet, suit, weight belt, dive knife, and boots. It is even has
an air hose
SPECIFICATIONS:
26″ H x 9″ W x 5″ Base 11 " diameter   Weight 9 lbs.  Maker – unknown
If
you are a historic diving aficionado, this impressionistic statute will make an interesting addition to your
diving collection and other marine paraphernalia.  Standing 26 inches tall and 9 inches
wide, it looks great in an office den or library. It is made of some type of plastic, and is hand painted
to give a realistic appearance. There are no maker's mark, serial number or label and there is no paint loss
We
were visiting a crusty old former boatswain mate's shop and he said he found it up in his attic where it had
been for at least 15 years and decided to sell it.  He did not recall where he got, but said it was a long time
ago, and was the only one he had.We
expect the statue is one of a series, but we've never seen anything that compares to it. If anyone has seen these,
please let us know. From
one of the most knowledgable people in vintage diving with over 40 years experience who says;I've got
three of them like this in different sizes, 15″, 20″ and 26″, but the 26″ is made of solid wood.
The 20″ one has a weight belt and air control valve that his hand is on, but the same in every way as yours. The wood
one is exactly like yours, as is the smaller one. I'm thinking that these came on the mkt about 10 years ago, more or
less. You'll see them on ebay every now and then, the one like yours in the larger size.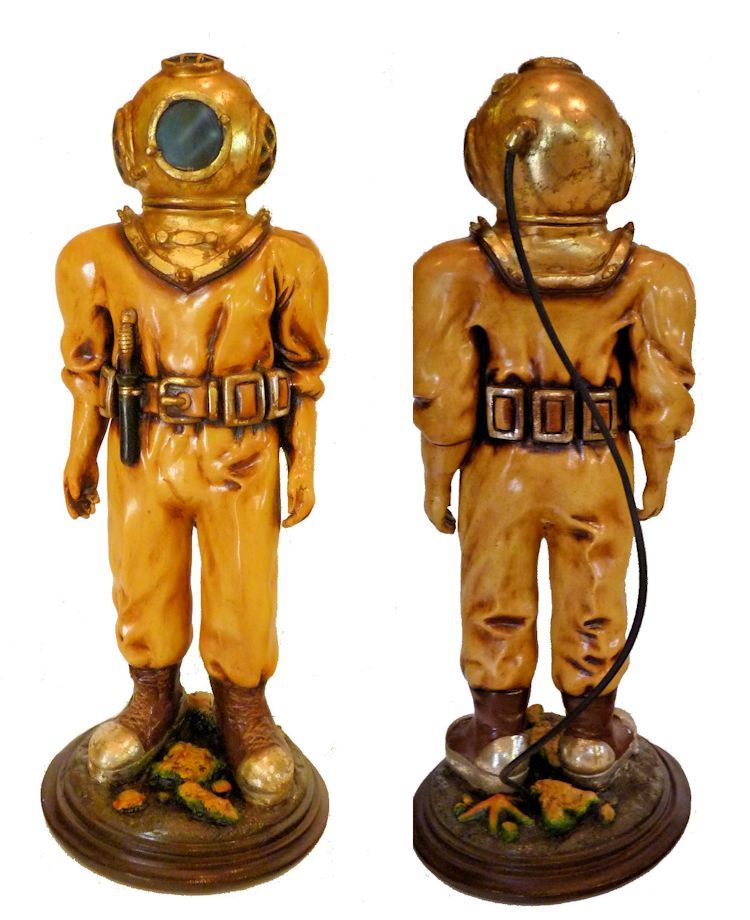 Front and back view of the hard hat diver statue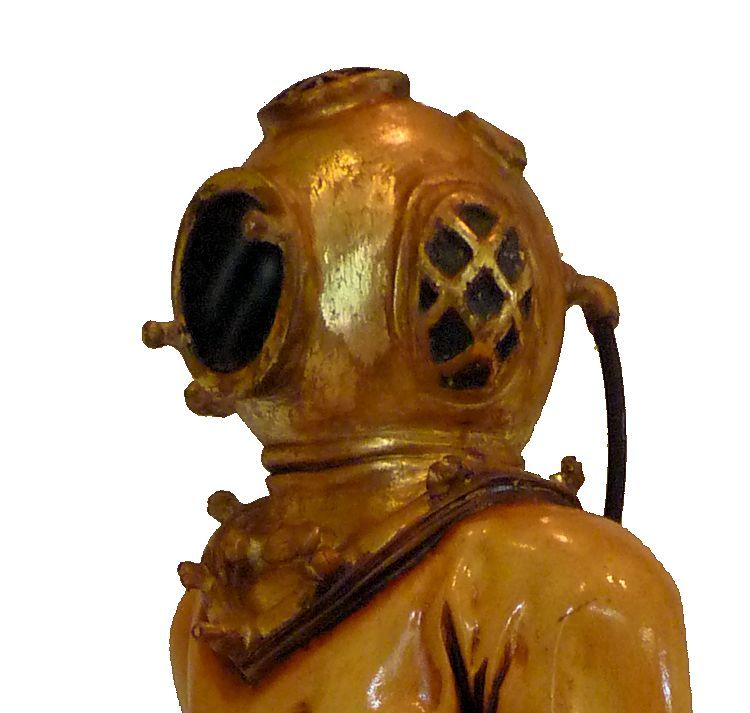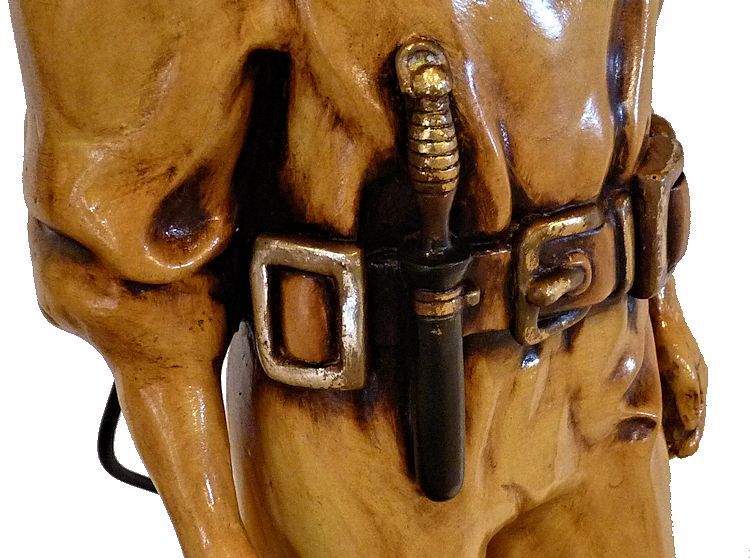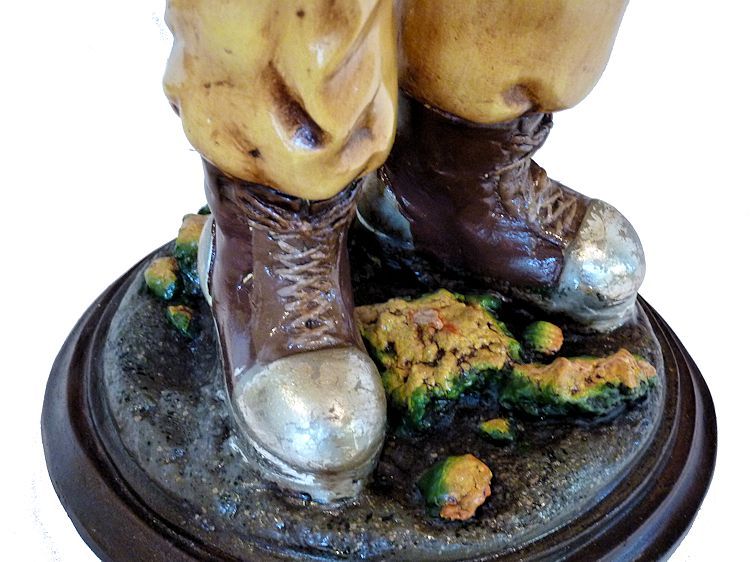 Close-up of the bonnet over knife and weight belt<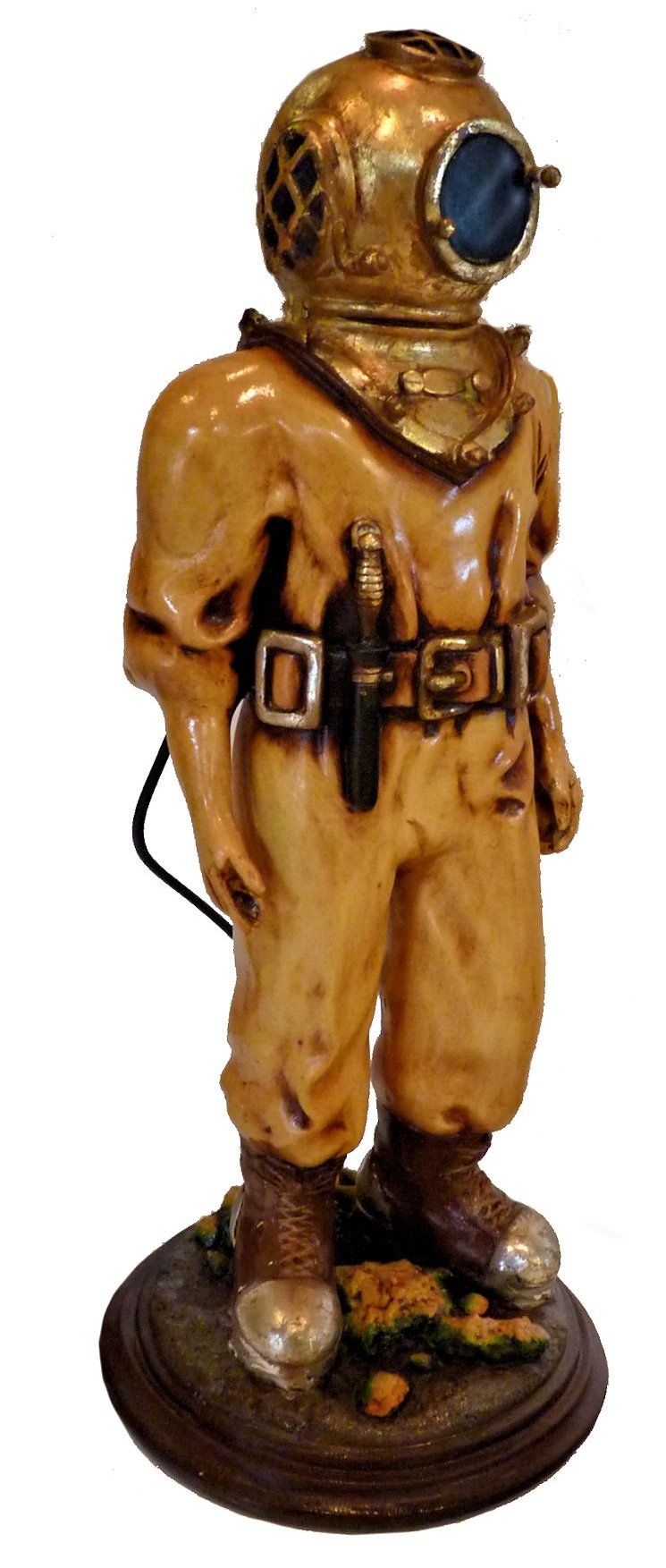 View from the right of the vintage hard hat diver statue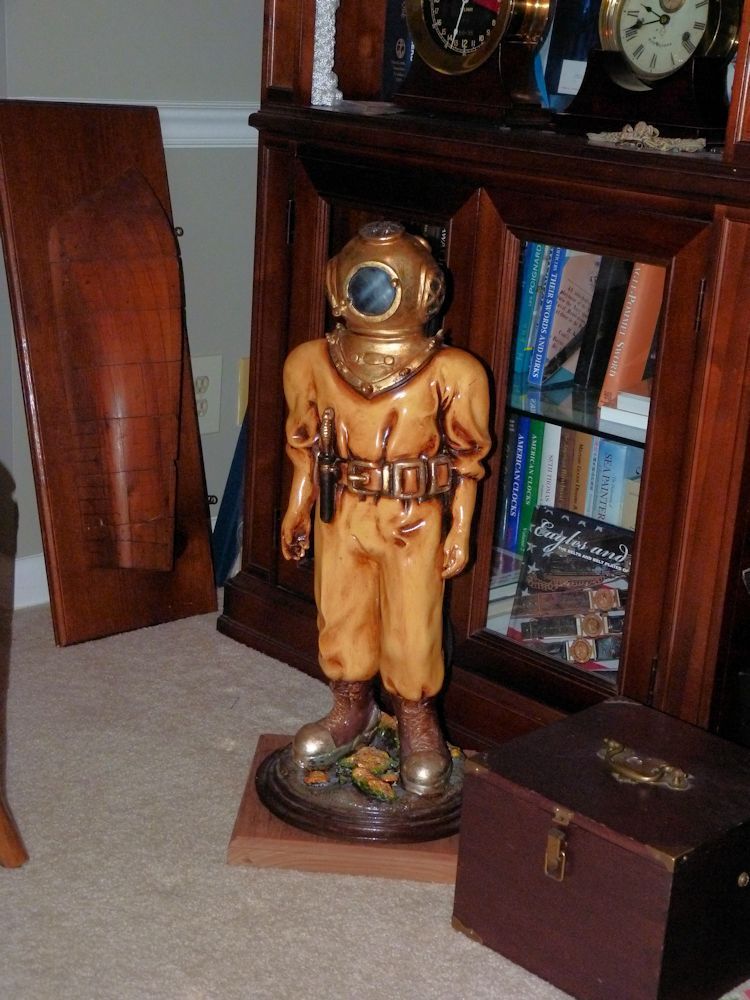 The vintage diver statue shown in my office