EARLY SCHRADER NAVY MK V
MADE 1918, SECOND YEAR OF PRODUCTION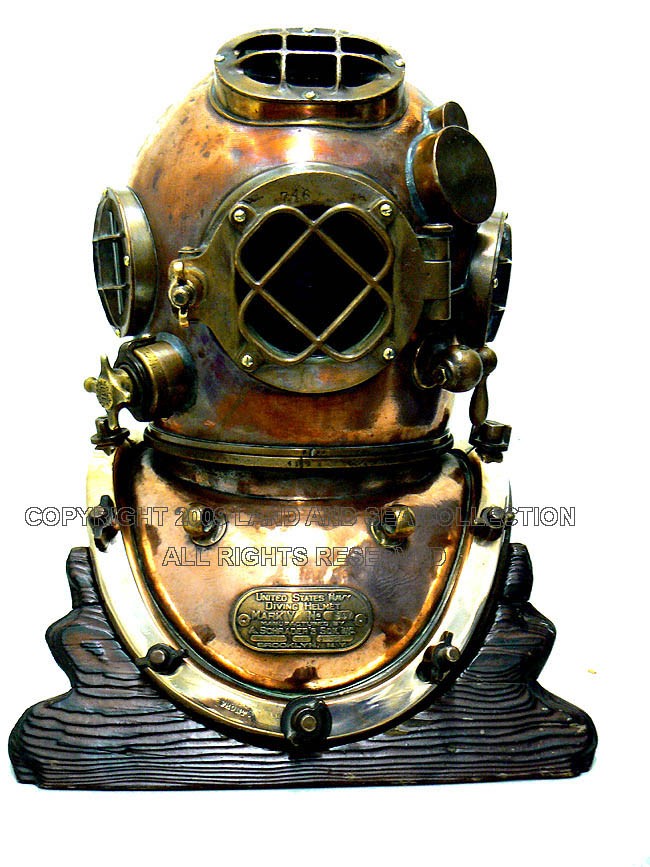 LOCATED EUROPE!
STAND ABOVE NOT INCLUDED

TOTAL
WEIGHT 52 lbs  BONNET 30.5 lbs  BREAST PLATE 21.5 lbs

Copyright 2016 – 2009 by Land And Sea Collection™, All
Rights Reserved

 

 

Presented is a
MK V helmet that we originally sold in 2010 to Europe. It is once again on the market after having been part of a small collection
of high quality diving gear which includes a top grade Siebe Gorman Full Jake rig. We are pleased to have been selected by
the owner to sell this outstanding Navy MK V helmet again. It is one of the first mil-spec MK V helmets made for the
U.S. Navy and is a 12 bolt, 4 light Schrader Navy MK V dated December 3, 1918.  Prior to its most recent ownership,
it was handed down in the same family for 40 years from father to son, both of whom were divers. As can be seen in the
images, even though it shows use, the dents and blemishes are all minor, and are primarily on the top. The helmet was polished prior to our selling it in 2010 and has not been polished since. Consequently, it has acquired
a darker and more even patina of age while in Europe.

The picture above
shows how the helmet looked in 2009 and the picture below, is how it looks today. The stand pictured with the slats in the
lower picture is included at no extra cost. It represents a $175.00 value

 

CONDITION and
MARKINGS:

 

The helmet is complete except for the communication wiring harness, internal
speaker, and non-return valve, all of which are missing. The right sidelight is cracked and the left sidelight has a chip
at the lower edge. The left front brail is a recent replacement. The air vents are all intact. The right side chin relief
valve, spit cock handle, front door wing nut, all turn easily. There are marks and dents of use, but these are primarily on
the top.

ESCROW ARRANGEMENT: Joel Harry Jacobs, LLC (d/b/a Land And Sea Collection) will be
acting as an escrow agent. It will collect the buyer's funds and hold them until the buyer has received the helmet and
notified the escrow agent that it has been received by buyer and is accepted by him. If not acceptable, the helmet shall
be promptly returned to the owner at the buyer's expense. When received by the seller in the condition it was originally
sent, the escrow agent shall refund to the buyer his funds less the cost of shipping the helmet to buyer for his inspection.
Current image of Maker's tag and
patina 

 
Current
picture of left side of the helmet with darker patina
Current picture
of the right side of the 1918 Schrader MK V helmet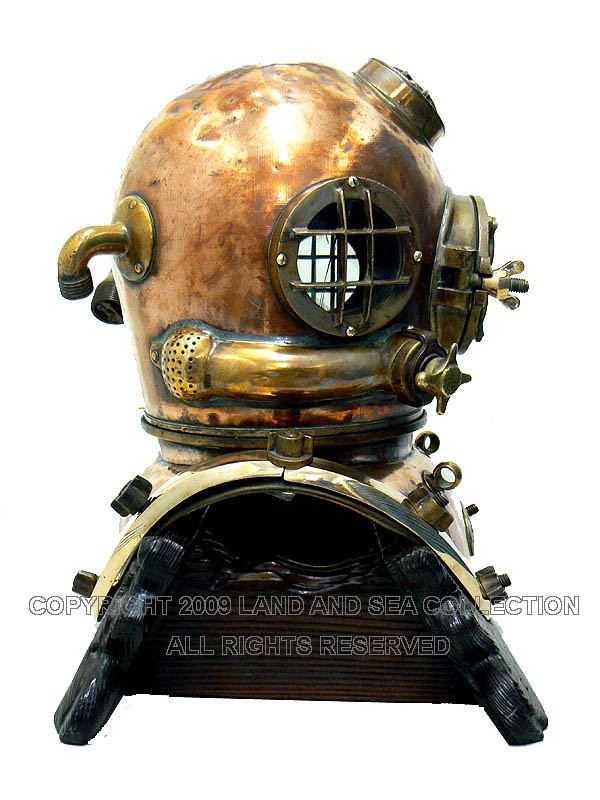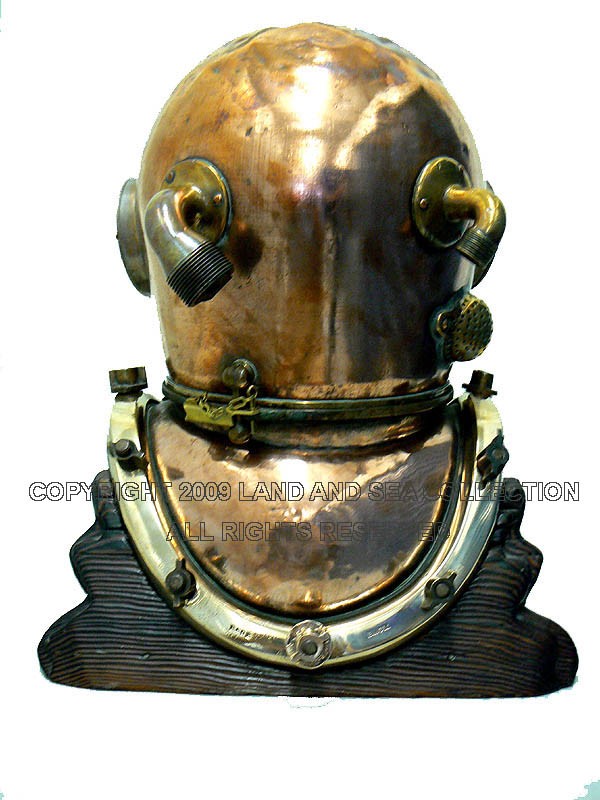 The right side and back of  1918 Schrader MK V helmet
SCROLL DOWN TO THE GALLERY TO SEE MORE
PICTURES
OUR
UNCONDITIONAL NO NONSENSE GUARANTEE: If not completely satisfied with your purchase, it may be returned within five
days of receipt in its original packaging if without damage. Return items must be insured for their full value. A prior
email authorization from us, as escrow agent, for the return is required. Shipping charges are not included
in this provision under any circumstance.

SHIPPING
& PACKING: The cost of shipping, packing, handling, and insurance to your destination, is
an additional charge and will be from Europe to your destination. You may email us to get these costs.

International
buyers welcome, but inquire first. We have satisfied customers in Argentina, Australia, Austria, Belgium, Bermuda,
British Virgin Islands, Canada, Chile, Republic of China, Czech Republic, Democratic Republic of Congo, Denmark, Estonia,
England, France, Germany, Greece, Holland, Hong Kong, Hungary, Iceland, Indonesia, Ireland, Israel, Italy, Japan, Kuwait,
Latvia, Luxembourg, Malaysia, Martinique, Mexico, New Hebrides (Vanuatu), New Zealand, Nigeria, Norway, Nova Scotia, Panama,
Philippines, Poland, Portugal, Puerto Rico, Romania, Russia, Saudi Arabia, Scotland, Singapore, South Africa, Spain, St. Maarten,
Sweden, Switzerland, Thailand, Turkey, United Arab Emirates, USVI, Vanuatu (New Hebrides) and the Eastern Caribbean.

ACCEPTED
FORMS OF PAYMENT are Bank wire transfer, cashier's check, money order, or personal check in which
case the item will be held until cleared. No credit cards or PayPal accepted on this item.