C Plath WW II Kriegs Marine Sextant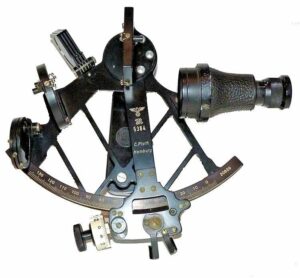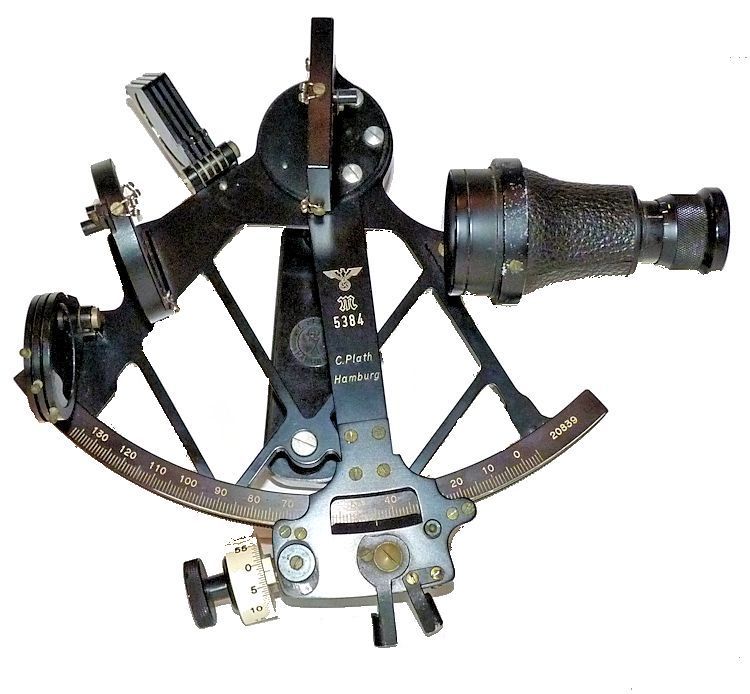 Since our inception, we've had a policy of not dealing in items of the German Third Reich which caused such devastation and atrocities in World War II. We are making an exception in this case because the former owner, a US Merchant Marine officer, used this sextant in serving as a ship's officer in our Merchant Marine and has owned it for the last 70 years. Presented is an authentic example of the WW II German Kriegsmarine sextant that was brought back to the US as a Prize of War by a US Merchant Marine officer in November, 1945. It has remained in his possession until January of 2017 or 72 years. The first Satellite system of navigation was not deployed until the 1960s so Celestial was the primary means of ocean navigation. As a professional navigator, he kept his sextant in excellent condition and it looks to be new except that the rear trigger is slightly bent. Documentation includes the original customs entry forms dating to 1946. Our own extensive proprietary register of C Plath serial numbers dates it being made in 1945. The name of the former owner and the paperwork will accompany the sextant.
Some of the features on this sextant that easily proves its authenticity are markings. These include the D.S. stamp on the left side of the arc and the sun-shooter C Plath logo adjacent to it. The Plath old style "Stick Man" logo was referred to as their Sun Shooter trademark or
"Sonnenschiesser" in German. DS stands for Deutsche Seewarte which was the German Hydrographic Office that was similar to our Naval Observatory. Other distinctive features are the machine turned knobs on the sextant's filter housings, the Plath logo molded into the handle and the two piece index arm, all of which are hard to duplicate.
BEWARE OF FAKES: The Russian CHOM sextant has a very similar frame though it is slightly smaller. They have been known to have been modified with a one piece index arm with Kriegsmarine markings. However, their horizon mirror housing has a small protrusion
that keeps the mirror from rotating and the filters have a straight knob rather than a small, machine turned, knob. Their handle has a hole in the center to accept a mounting stud that holds it in the case.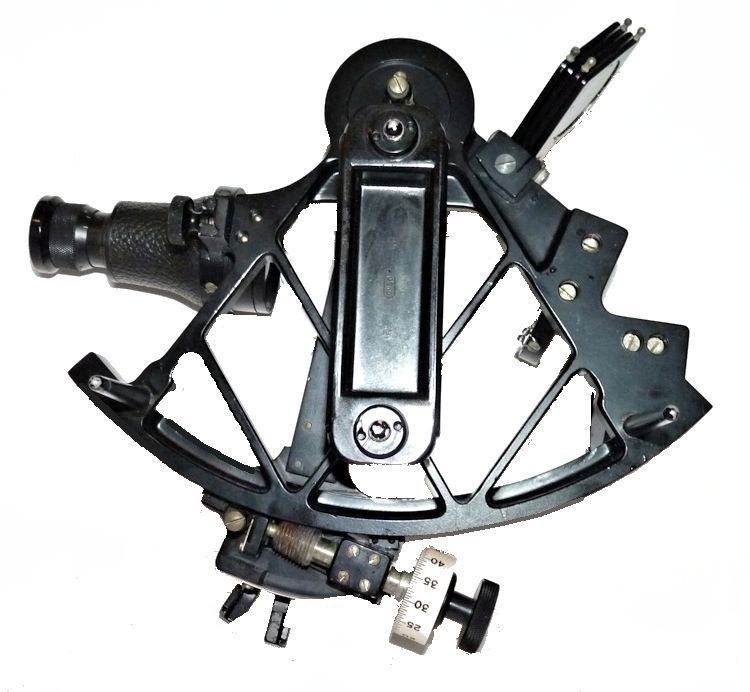 It comes with its original Plath brush, and adjustment wrench and custom entry forms dated 1946.
PROVENANCE:
The former owner went to sea at age 15 as an ordinary seaman and after nine years attended
the US Merchant Marine Academy graduating in 1940 as a third mate. He progressed through the grades and became a captain and continued his career commanding ships of all types.
CONDITION: Kept in near perfect condition by the former owner/mariner, it shows in very good condition. The only fault is the rear trigger which is bent in slightly This has no affect on
the instrument's accuracy. Both mirrors show as NEW. There is no illumination. Adjustable error is 2 minutes on the arc with no side error.
There is no certificate which is not uncommon, and unnecessary in C.Plath sextants since they were all built to a tested accuracy of 20 arc seconds or less. For practical purposes, this makes them error free in use.
The original Kriegsmarine case has a hand carved German eagle over a swastika carved
on the top. The swastika, originally a Chinese character looking like a symbol that generally takes the form of an equilateral cross, with its four legs bent at 90 degrees. It is considered to be a sacred and auspicious symbol in Hinduism, Buddhism and Jainism and was adopted by the German Third Reich. There are a few minor scratches and other marks from handling and the bottom left side is loose, but holding. Otherwise it to is in good condition.

Kriegsmarine p
erfect
split image horizon mirror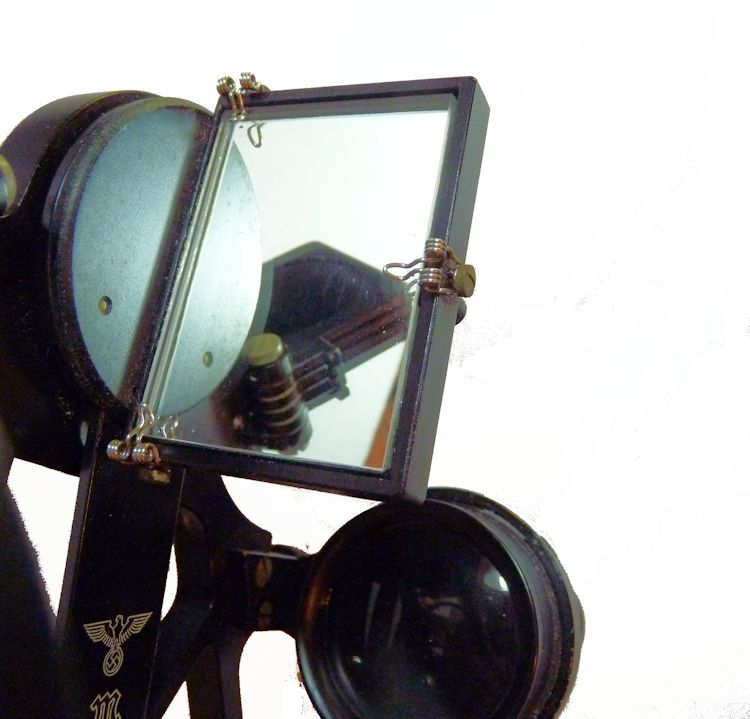 Kriegsmarine
Flawless index mirror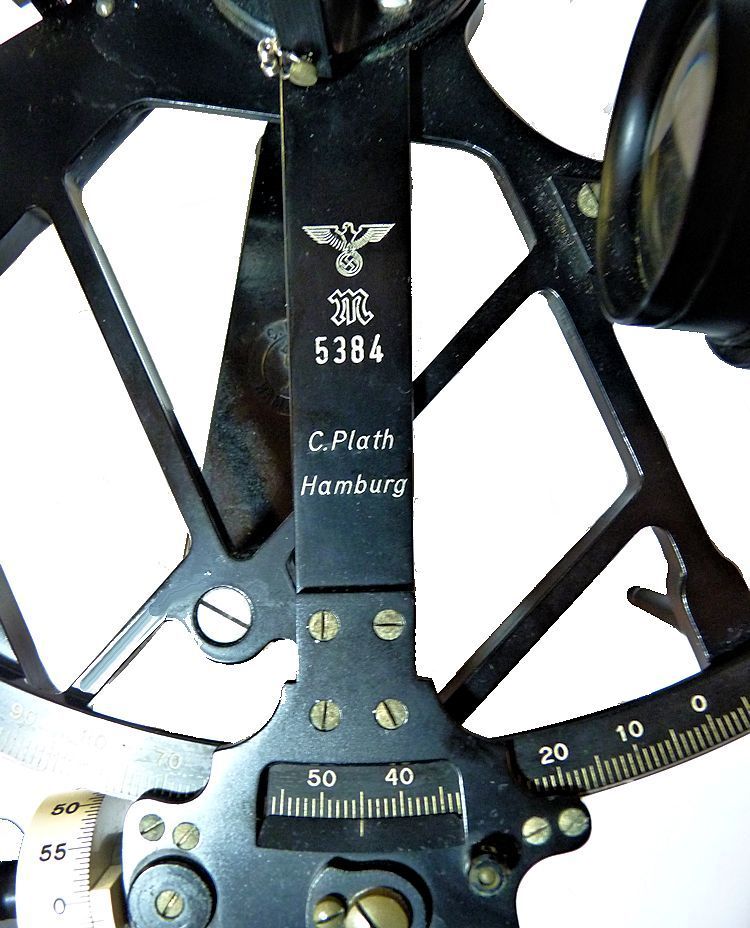 Kriegsmarine Index
arm markings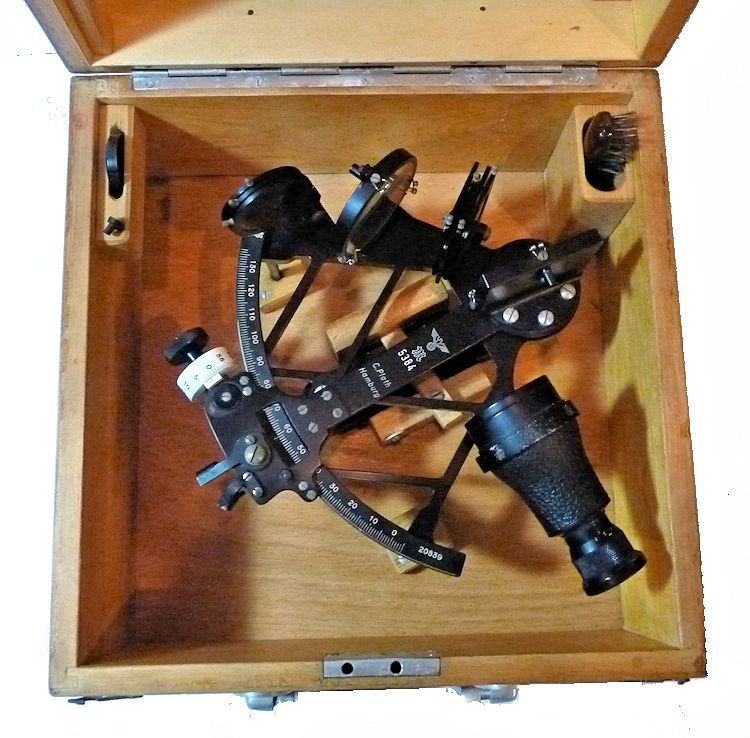 Open Kriegsmarine Case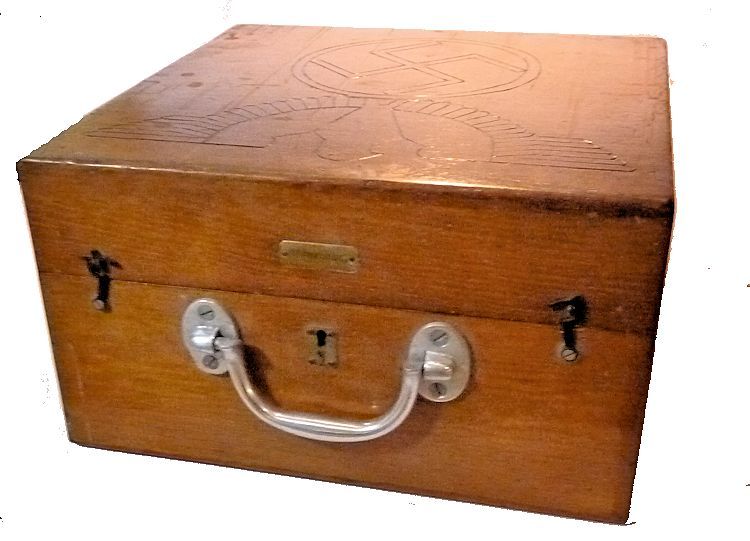 Kriegsmarine closed case. Nazi eagle design
on top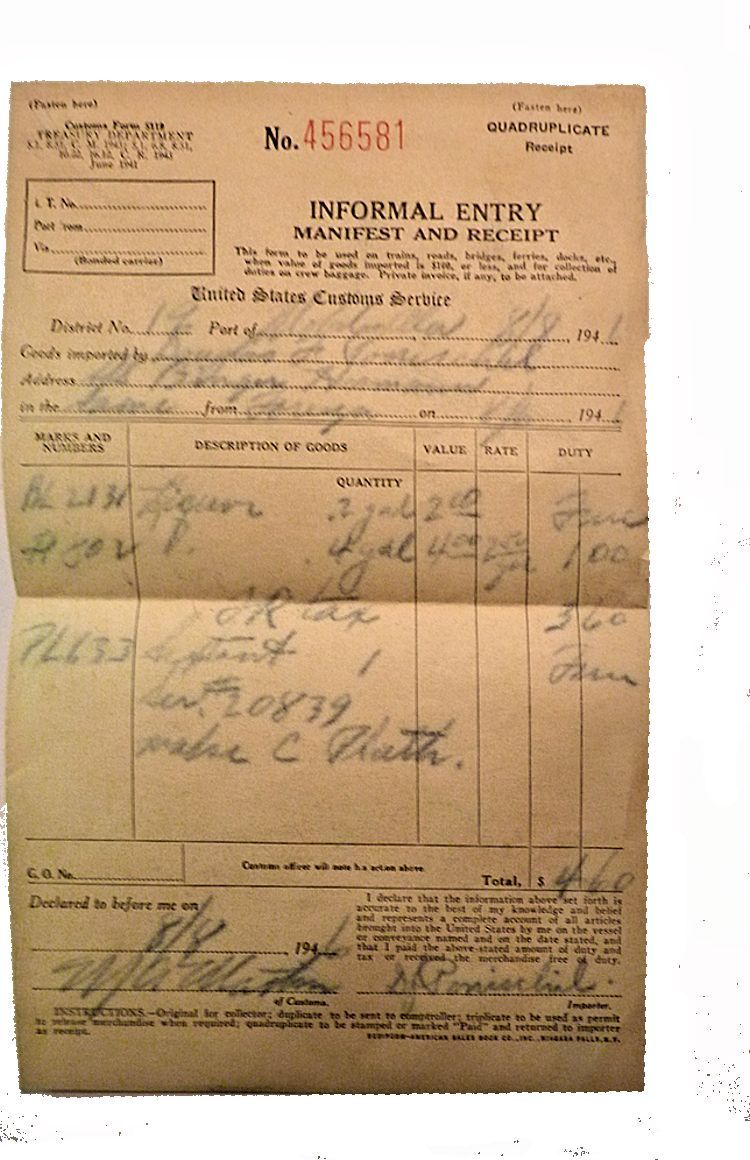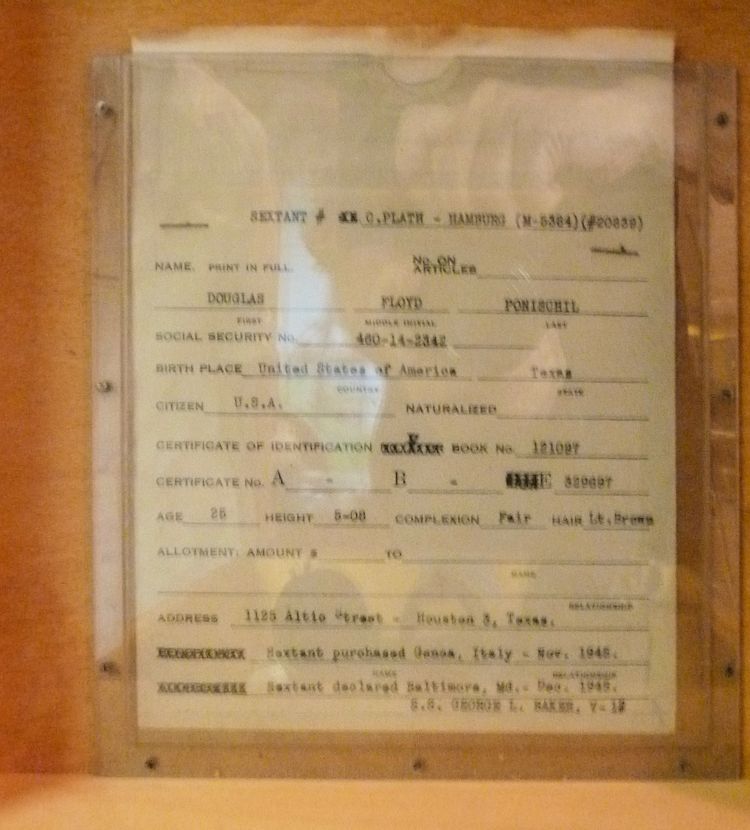 US Customs documents included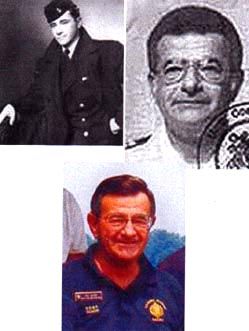 OUR QUALIFICATIONS: We are one of the few company's still selling navigation instruments that know anything about them. For purposes of judging whether Joel's opinion counts, he was the editor of the chapter on sextants of the 1977 Edition of "Bowditch", The American Practical Navigator, NAVPUB 9; a member of the U.S. Naval Academy Navigation Symposium, 1975 -1978; the author of a book on marine sextants, Cornell Maritime Press,1975, and the founding president of Nautech Maritime Corporation which partnered with Tamaya of Japan in the introduction of the MS 733 Spica, the MS 833, Jupiter, MS 933 Venus sextants and the famous NC-2 navigation computer, in the U.S. market. Joel is a retired Master Upon
Oceans, and held a U.S. Navy "D" Qualification as a Senior Skipper – Oceans. For six years he was a Varsity Offshore
Sailing Team Coach at the U.S. Naval Academy. Some of his past and present memberships include the: Association of Naval Aviation, Silver Wings, The Tailhook Association, Naval Academy Sailing Squadron and USNA Alumni Association, McCampbell's Aces Squadron, Naval Historical Foundation, and the Naval Order of the United States.
C. PLATH COMPANY HISTORY: In brief, Carl Plath started manufacturing sextants, in addition to other nautical products, in Hamburg Germany in 1862 though the purchase of the David Filby instrument company though the company's origin dates back to 1837. As a result WW II, C.Plath was dismantled completely by the occupation forces. Around 1950, various prohibitions were lifted, and C. Plath was allowed to begin production again of sextants and other nautical instruments. Also in 1949,C.Plath was offered a gyrocompass patent and in 1951 the first gyrocompass designed to this patent was presented to the public. C.Plath progressed from the role of instrument maker to that of a modern marine navigation equipment manufacturer. In the following years the product range was expanded by many more modern designs such
as autopilots, speed logs, radio direction finders, etc. In 1962 C.Plath was acquired by Litton Industries, a large American concern.The C.Plath North American Division was set up in 1978 in College Park near Washington. 1996 saw the introduction of the world's first fiber-optic solid-state gyrocompass by C.Plath. The first ever gyrocompass with no moving parts. Sperry Marine was formed in 1997 with the combination of C.Plath, Decca Marine and Sperry Marine with more organizational changes yet to come. After 163 years, C.Plath changes its name to Sperry Marine in May 2000. In 2001 Sperry Marine becomes part of the Northrop Grumman Corporation. In the 1990's Plath came out with a series of new sextant designs with overlapping designs and confusing names. They seemed to have lost their way. Shortly thereafter, C. Plath quit producing sextants. The parent company has completely liquidated everything including machinery, equipment and spare parts.
C. PLATH WW II KRIEGSMARINE SEXTANT SPECIFICATIONS:
Measuring range -5 to 135 degrees
Estimated accuracy 20 arc seconds
Estimated telescope: 4 x 40
Frame: Aluminum with black enamel paint.
Micrometer Drum and Vernier Scale: reads to 1 minute of arc
Index arm measures 8 3/4"
Radius of arc 7 5/8″
Index Mirror: 60 x 42.5 mm. aluminized on the rear side.
Horizon Mirror: Split image 57mm diameter
Shades:
4 square for index mirror
3 round for horizon mirror
Illumination: none
Weight sextant: 2 pounds 8
ounces, Weight case 7 pounds Total weight 9 1/2 pounds
INCLUDED ARE:
1 4 x 40 Scope
1 Mirror adjustment tool
1 lens cap filter for ocular lens
1 Brush
1 C Plath wood sextant case