Custom Made Large Wood Clock Stand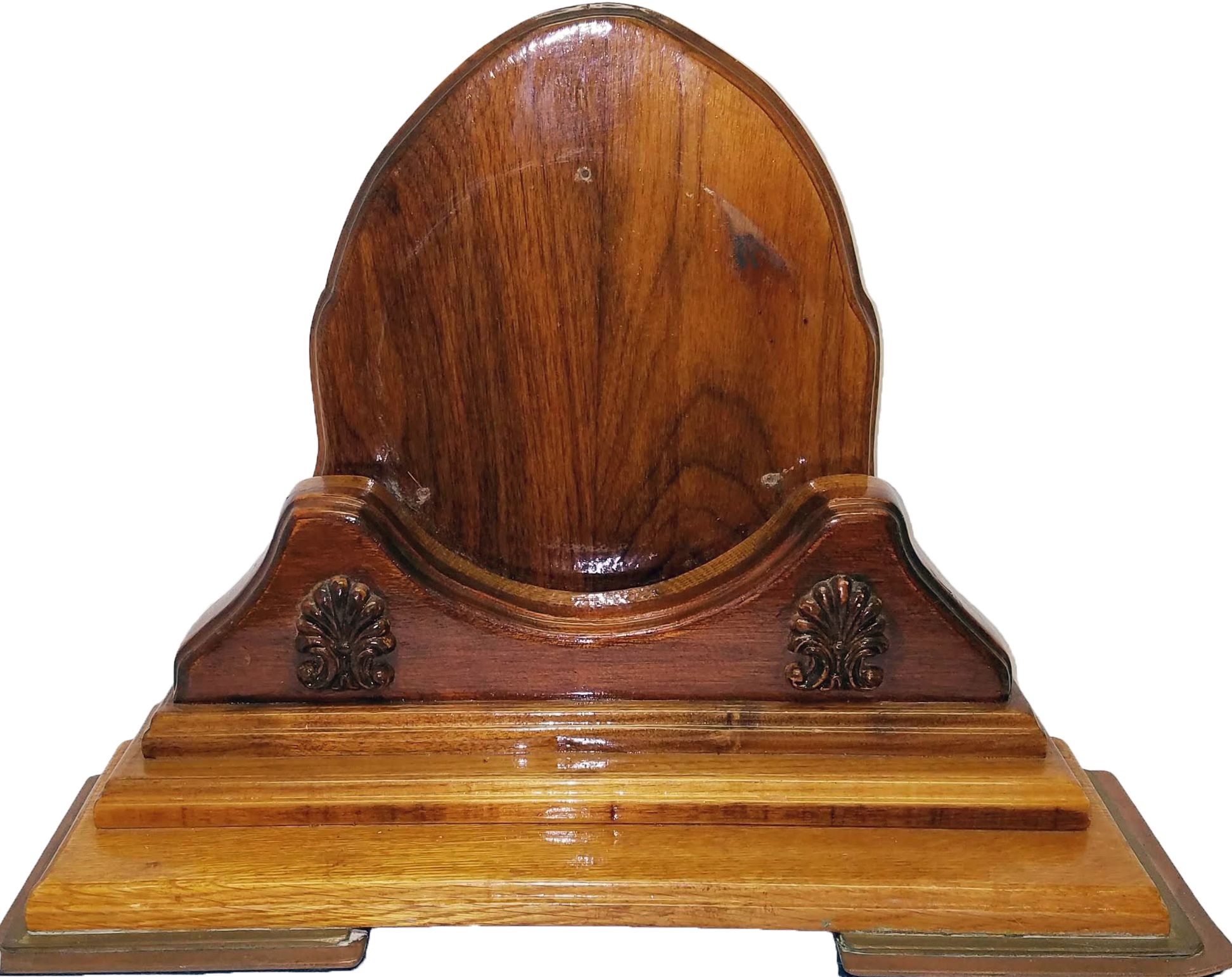 We acquired this beautiful hand-carved wood clock stand some time ago. We find it is an excellent fit for our 10′ wall-mounted Chelsea Maritime Command Center or Pilot House clocks. This allows these stunning clocks to be placed on mantels, shelves, or desks, rather than wall-mounted.
DIMENSIONS:
Length: 19 1/2″
Height: 13 3/4″
Depth: 6″
Weight: 12 lbs.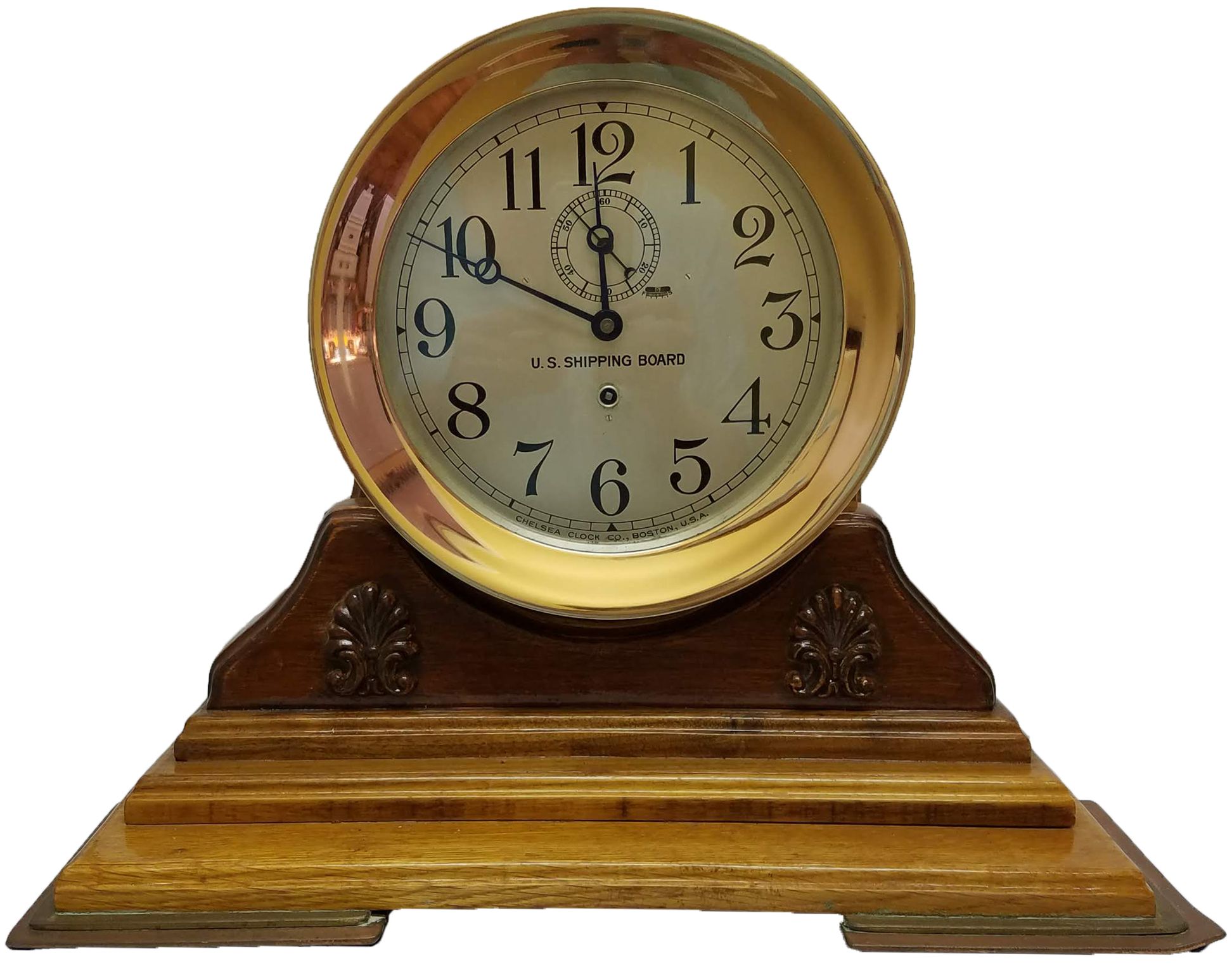 <
Shown with our 10″ Chelsea Pilot House Clock

CONDITION: The stand is in excellent condition with some minor indications of age. There are brass and copper plates on the base corners, where one has been slightly bent up at the corner.
We currently have a very nice selection of these beautiful 10″ Chelsea Maritime Command Center Pilot House clocks, but only one of these fine stands, so the first requested wins the day (and the stand).
Price:  $750.00        Shipping:  $75.00