JAMES HOGG & SONS
VINTAGE
MARINE LAMP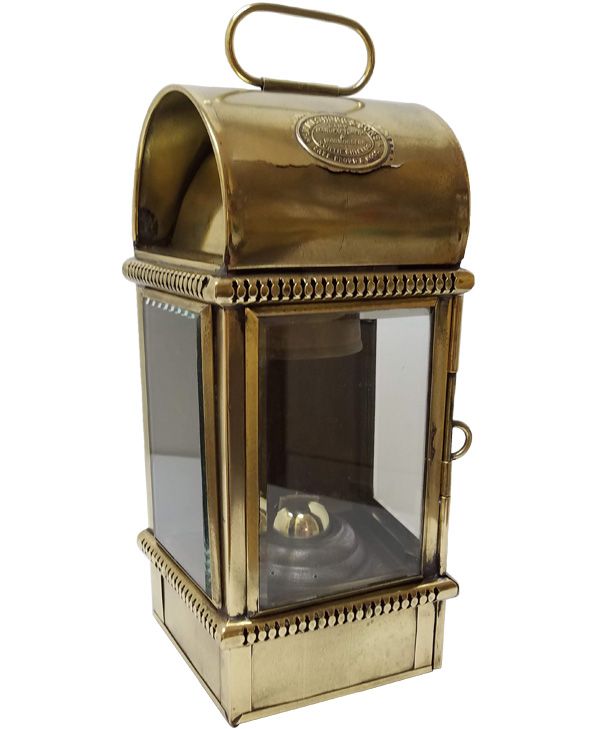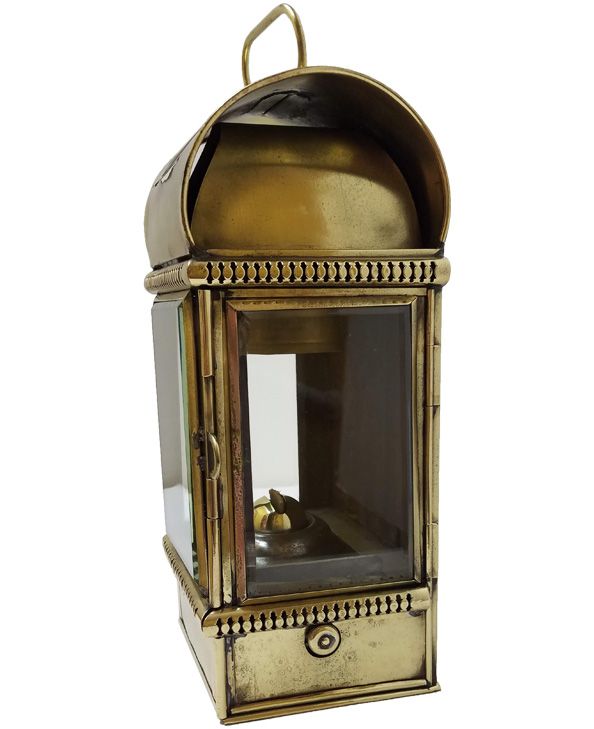 Presented
is a stunning marine kerosene fired original 19th century ships lamp. James Hogg & Sons Lamp Manufacturers, IronMongers, North Shields, and Late Proud & Hogg.
We are always on the lookout for authentic old lamps, and this is an exceptionally beautiful one, with unusual decorative detail and beveled glass on three sides. The kerosene burner is present and intact.


Dimensions:

14" H x 5 ½" D x 7 ½" W. Add 1 ½" for handle.
Weight:Heavy for its size at 6 lbs 5 oz.

MAKER:The Label reads:
JAMES HOGG & SONS
LAMP MANUFACTURES
AND
IRON MONGERS
NORTH SHIELDS
LATE PROUD & HOGG




CONDITION: This lamp is in exceptional original condition, and complete in all respects. It shows a slight crack on the top hood below the label. It has been polished and lacquered for dramatic display warranted by its unusual and stunning architectural design. Everything speaks of quality and skilled craftsmanship.
This stunning example of a superior quality marine lamp will make a beautiful addition to any decor, nautical or otherwise.