RARE MORSE
UNDERWATER TUBE
LIGHT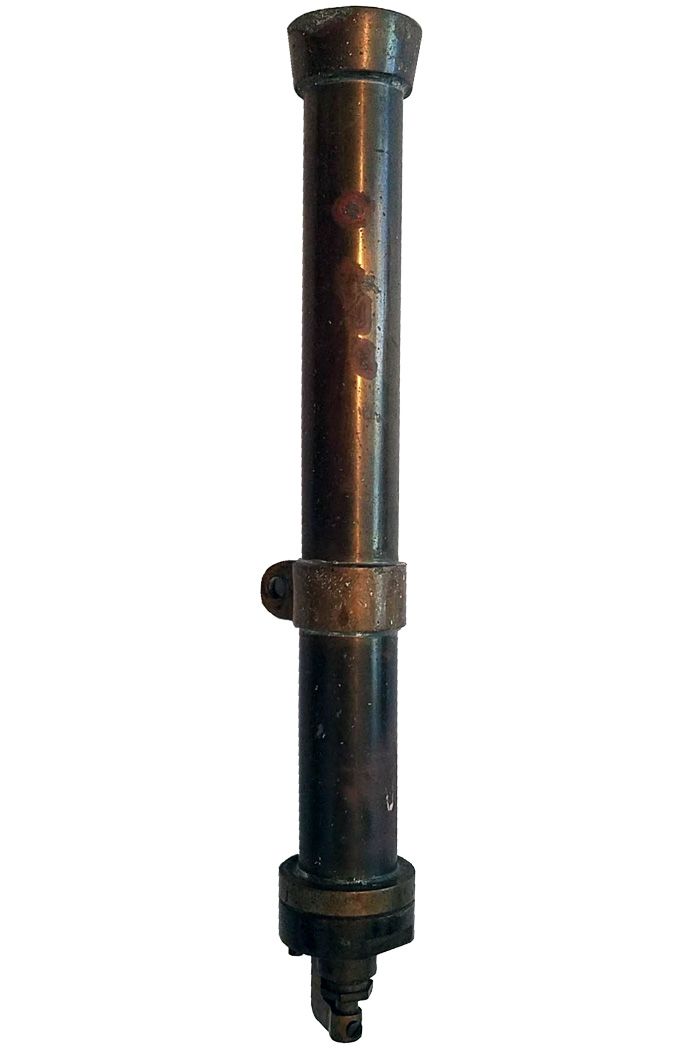 Overall Dimension L 16″ 1/" x W 2 1/4″
Weight 3 lbs
Presented is an underwater diver's light made by the Morse Diving Equipment Company, Inc. of Boston.
It was made to be used with their No. 15 Shallow Water Dive Helmet.This is an uncommon piece of diving equipment! The A.J. Morse and later renamed Morse Diving Equipment Company offered these underwater flashlights as far back as the 1920's. They were called a "Tube Lamp" and cost $25, at the time. This light measures 16-1/2″ long and is brass. It is not marked with the manufacturer's name, but it is identical to those made by Morse. The casing has a bracket allowing for attachment to a weight belt. This light was battery powered. This is a rare piece of diving equipment that probably few divers actually purchased. This piece has neither batteries or an interior light bulb, and is being sold as dive memorabilia.

Close-up of the tube light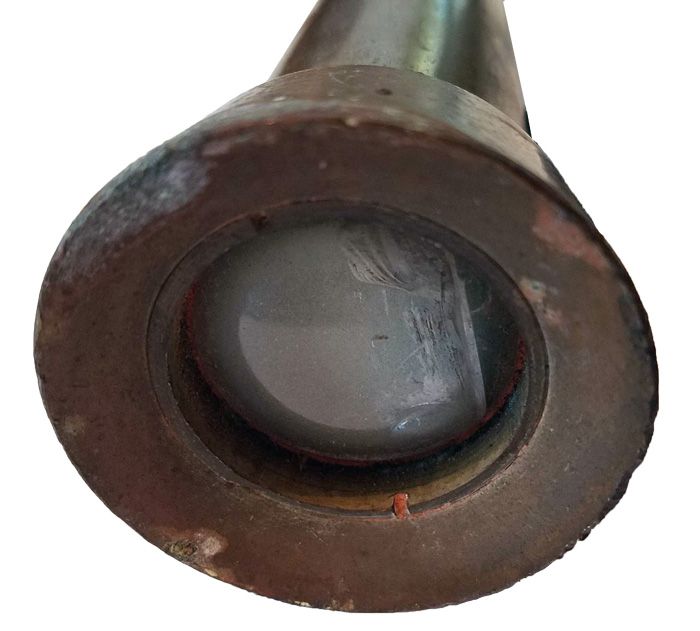 BRIEF HISTORY OF MORSE DIVING: In the arena of deep sea diving, there are few companies with the longevity and history of Morse Diving. The company was founded in 1837 as a Boston maker of brass ware, three years before Englishman Augustus Siebe manufactured its first closed air dive helmet. During the Civil War, the firm commenced building maritime fittings and began experimenting with early underwater hardhat designs from Siebe-Gorman and other pioneering makers. In 1864, Andrew Morse bought out his partner, introduced his sons into the business, and began to focus on creating new products for underwater salvage expeditions. In 1904, that firm became A. J. Morse and Sons, Inc., under which name it continued until 1940. Then the name Morse was re-incorporated as Morse Diving Equipment Company, Inc. Finally in 1998, the company changed owners, and became Morse Diving Inc. under the leadership of Ken & Donna Downey.