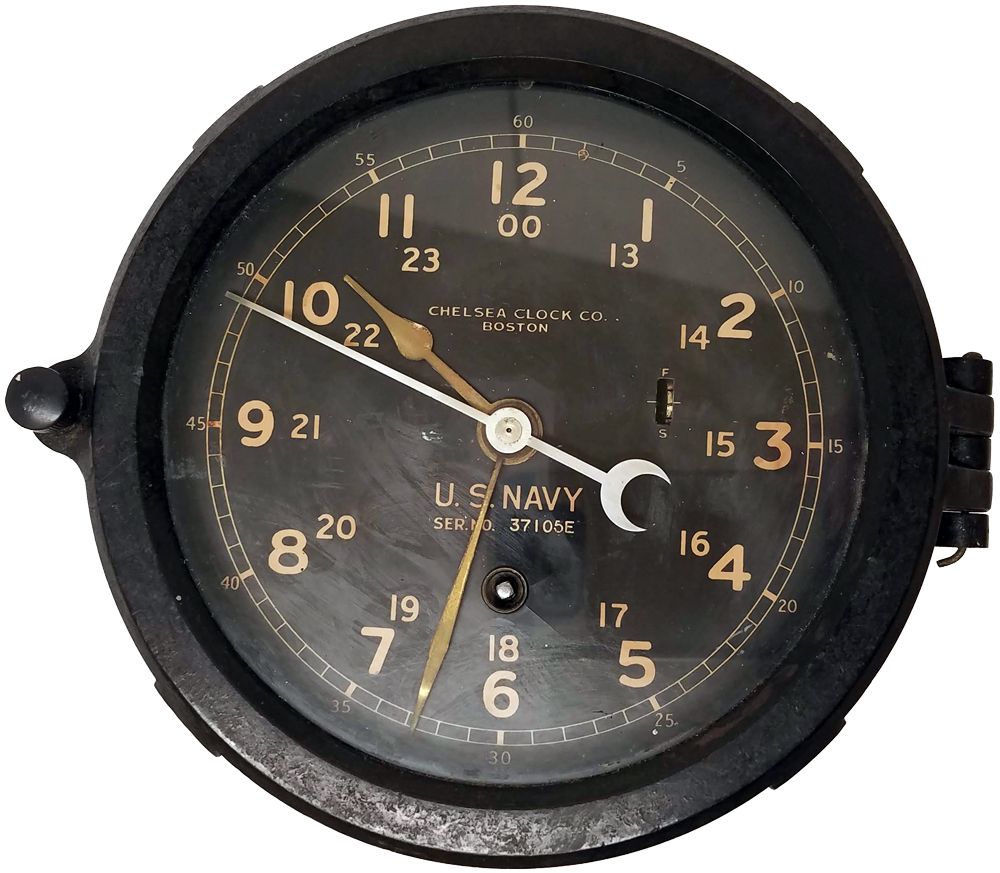 Works Serial No.375989
Dating from 1940-1944 WW II Period Presented is a fine vintage U.S. Navy 12/24 hour engine room bulkhead clock, movement Serial No. 375989, produced by Chelsea Clock Company during the WW II period. The Navy's Serial No. is 37105E. This is a n 11 jewel, 8 day movement, although we find that it runs for almost two weeks on a single wind. For best time keeping, it is best to wind these clocks once a week.

 Open view
This fine clock is in good condition with a 12/24 hour face and sweep second hand. The case shows some minor age, and someone has engraved the movement number on the back plate.The movement is keeping excellent time. This clock will make a worthy and memorable gift for any with a Navy connection. SPECIFICATIONS: Black phenolic case with easy access hinged front opening bezel. This 7 inch clock has an 5 1/4 inch viewable area. The face shows in 60 second, 12 and 24 hour configuration with gold hour hands and silver sweep second hand. The Navy serial number shown on the face is 37105E.
DIMENSIONS:
Case
Max diameter 7 1/2"
Bezel  6 1/2"
Dial 5 1/4"
Depth
2 3/4"
Weight   4 lbs.  15oz.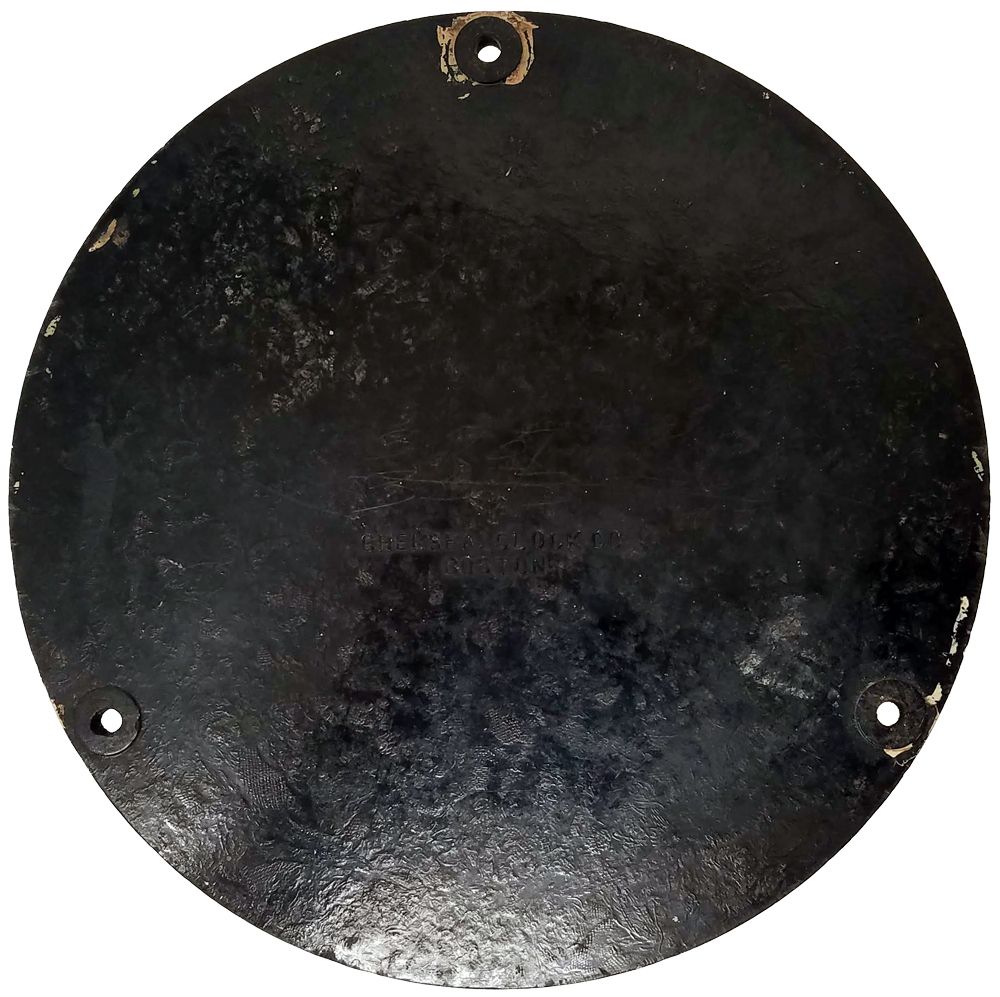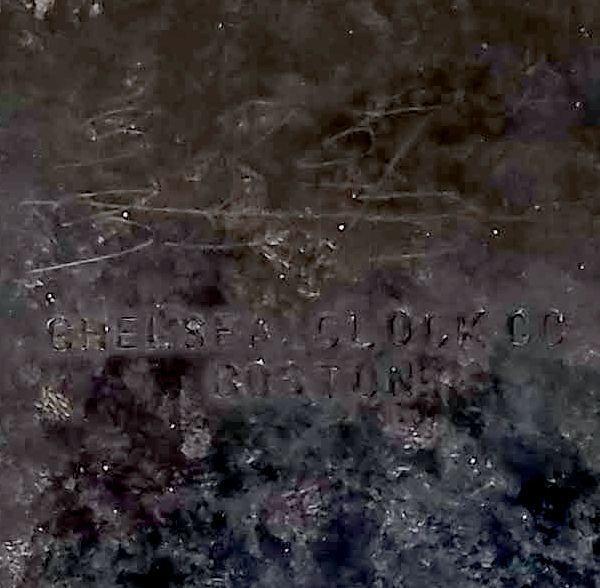 Back View & Close up of Serial