SMALL BOAT NAVIGATION LAMP
1880 – 1938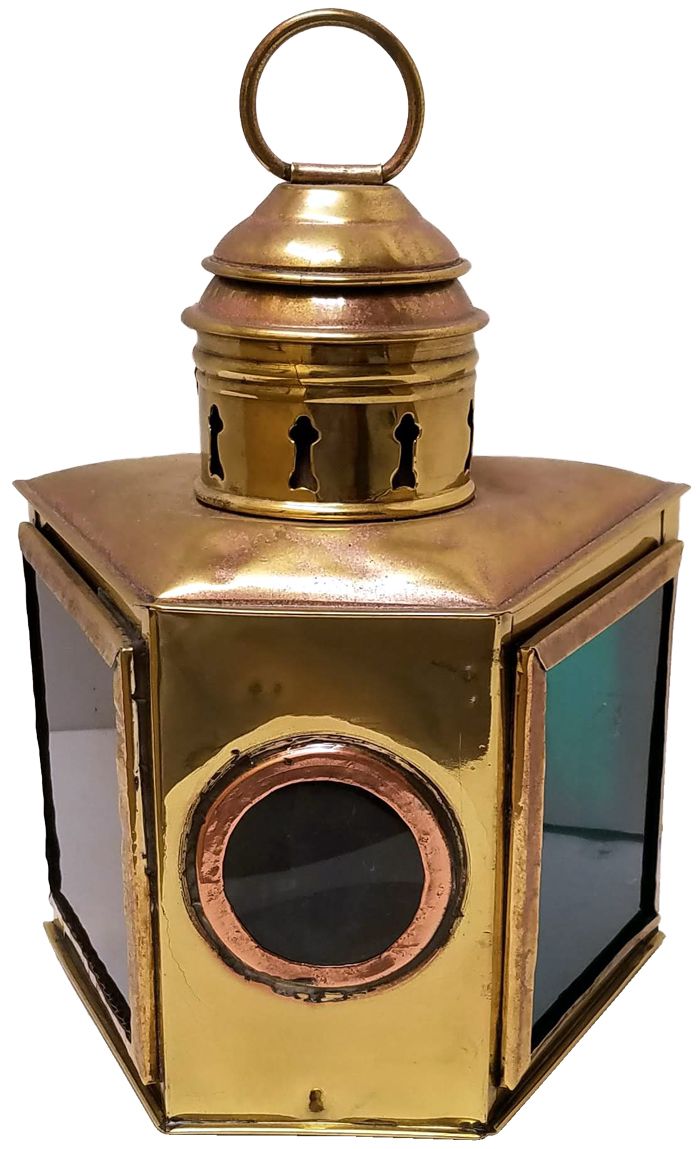 PRESENTED is an elegant small boat navigation lamp that was likely powered by a very small kerosene burner, which is not present. This rare design, issued for boats up to 26 feet, referred to as "Chicago Style 3", was manufactured by Joseph Vogel from 1880 until 1916 when Perkins acquired the molds. It was in use between 1880 to 1938. In "Lanterns That Lit Our World, Book Two", this model is referred to as "very rare". The windows refer to Port, Starboard, and clear ahead. There is no manufacturer's mark on this lamp.
Sides of the lamp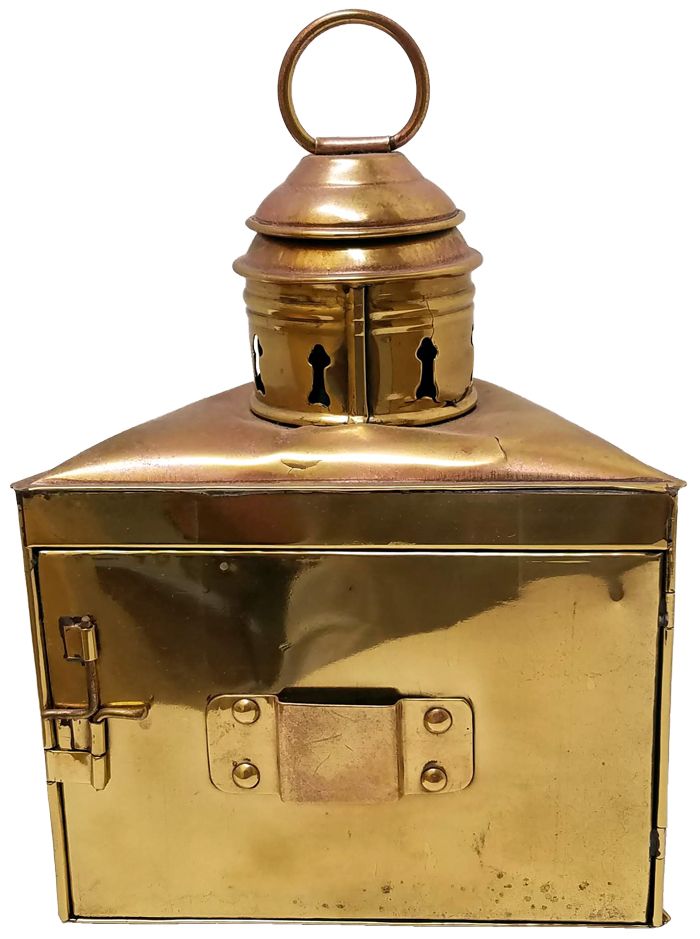 Back of lamp showing mounting brackets
DIMENSIONS: Not counting bail, 9 1/4″ H x 7 1/2″ W x 5 1/4″
The
bail adds 1 1/2″
Weight 1 lbs 13 oz.
CONDITION: This remarkably attractive light is in generally good condition overall, considering its age and use. There are only a couple of minor bends, dents, and marks of age. The back latch lever is broken at the bend but latches the back hatch normally. There are a couple of small cracks in the back top of the lantern housing. The burner is not present. The lenses are in good condition.
PRICE: $475.00                                      SHIPPING: $35.00