AMES MODEL1860
NAVAL CUTLASS
CIVIL WAR PERIOD
Dated 1864



Presented is an Ames, Civil War, M1860 cutlass which is in good condition, but missing its scabbard. The blade is properly marked with the Ames Mfg. , Chicopee, Mass showing partially on the reverse, and U.S.N., DR 1864 date and inspector's mark on the obverse. There is the Ames serial number 8M 36 present on the back inside of the quillion or guard.
The Civil War Naval cutlasses have become much harder to find, so we were pleased to find this fine example. CONSTRUCTION OF GUARD: The knuckle bow has a flange which accepts an elliptical guard which acts as a hand shield. Most if not all of the original varnish is gone. The curved hand shield is riveted to the flange and forms a solid half basket guard. The leather covering over the wood grip, and wire wrap have been worn off.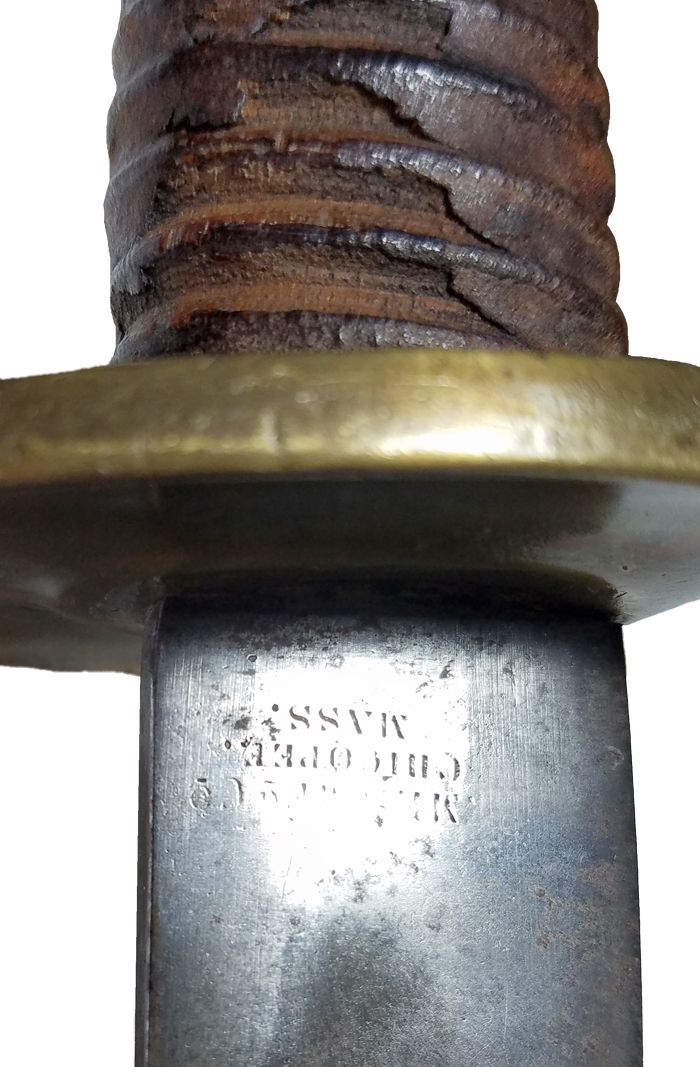 Detail of markings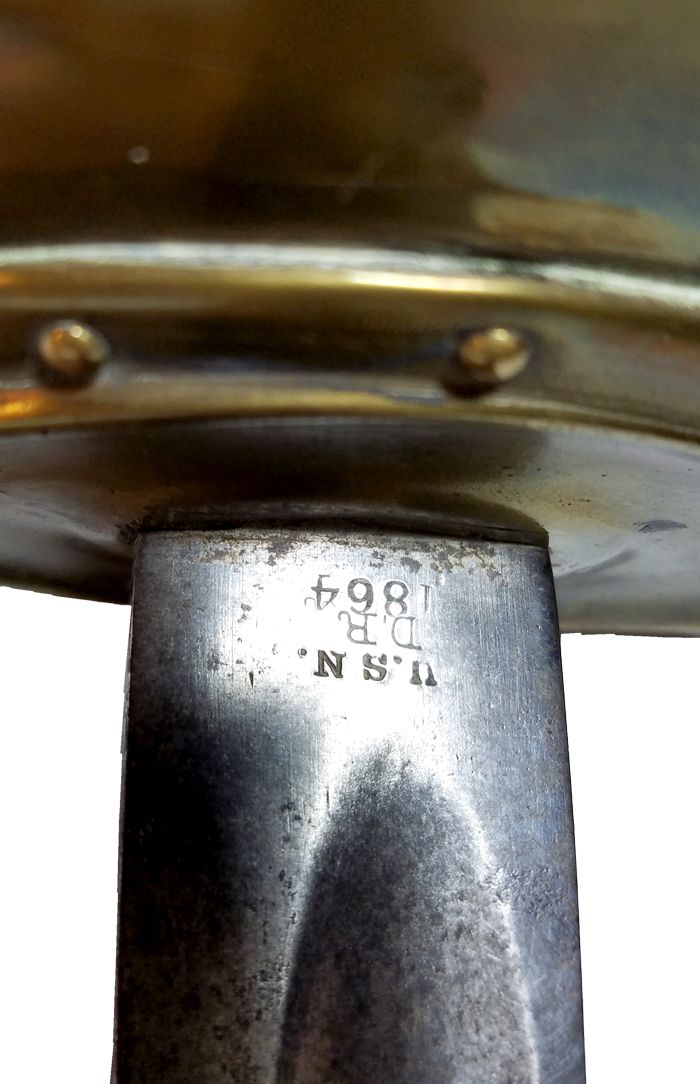 Detail of markings MARKINGS: The Ames serial number assigned to this weapon reads 8 M 36 (which would translate to serial number or rack number 8,360) on the inside of the guard. This would definitely put in the range of swords issued during the Civil War period. The blade is marked with Ames Mfg. Chicopee, Mass and U.S.N. D.R. 1864. The "D.R". is thought to stand for Daniel Reynolds, the inspector at Ames.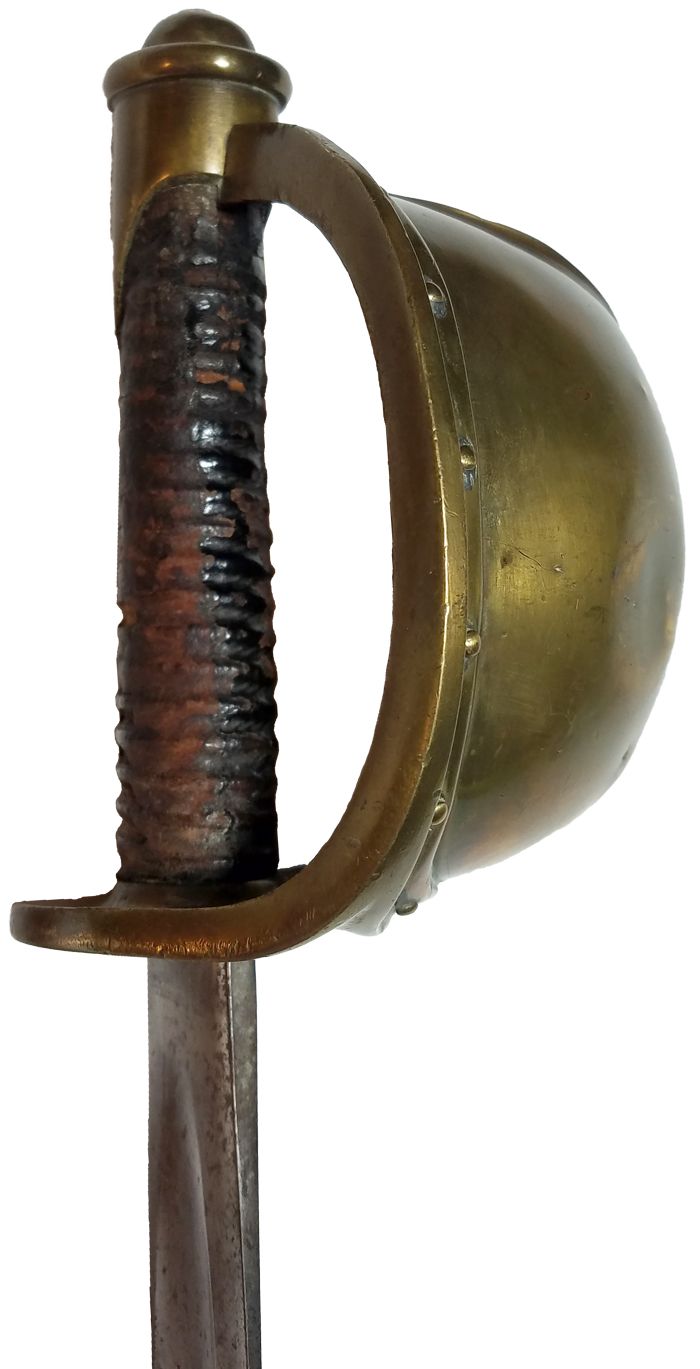 Detail of guard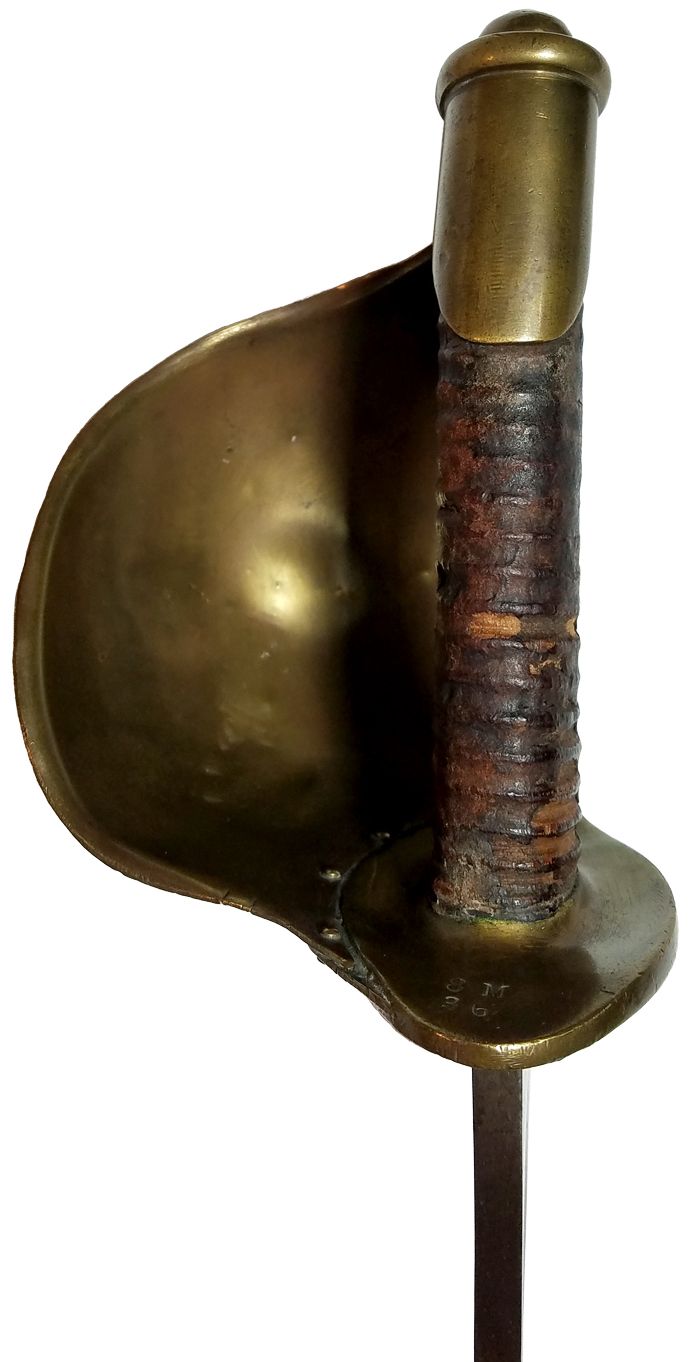 Detail of guard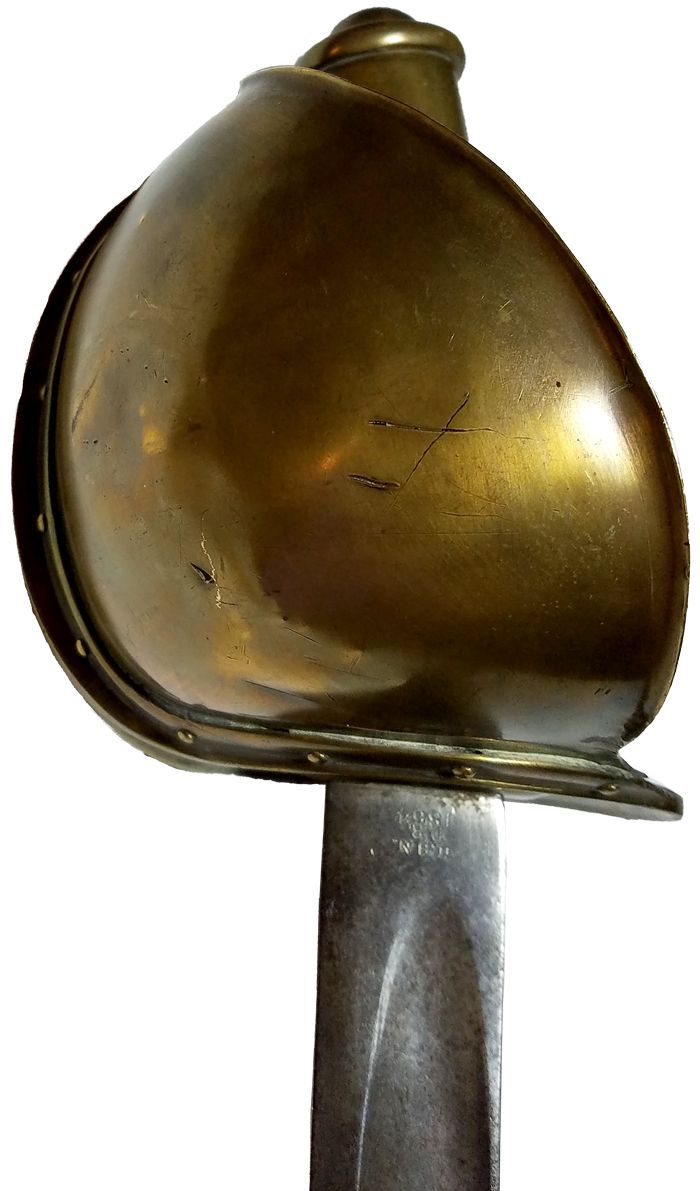 Detail of guard
BLADE CONDITION: In addition to what has been described elsewhere, the blade and all individual parts are tight and correct. The blade is sharp and has a mottled Grey finish. The scabbard is missing.
DIMENSIONS: Cutlass 32 1/4″ long overall. 26 1/6″ blade length Max width of blade 1 3/8″ Max thickness 1/4″ Fuller 3/4″ W x 19″ L Weight 1 lbs
This is a worthwhile example of an Ames, Naval Civil War Cutlass, and will be appreciated by those who value historic weapons!