DRAMATIC
FOLK ART
SPERM WHALE CARVING
<


Presented is a beautiful and dramatic hand carved black sperm whale on a rustic stand. The personality and character of this whimsical carving speaks for itself. It is a well executed carving by someone very adept in this type of artistic endeavor. There are no markings indicating either the artist or date. It is carved on a 1 ½" wood plank, roughly tapered down toward the tail, with separate pieces fitted for jaw, fins and tail.
Maritime and nautical folk art is always in demand and very collectible, particularly carvings of whales. They make a fun and light hearted addition to almost any decor.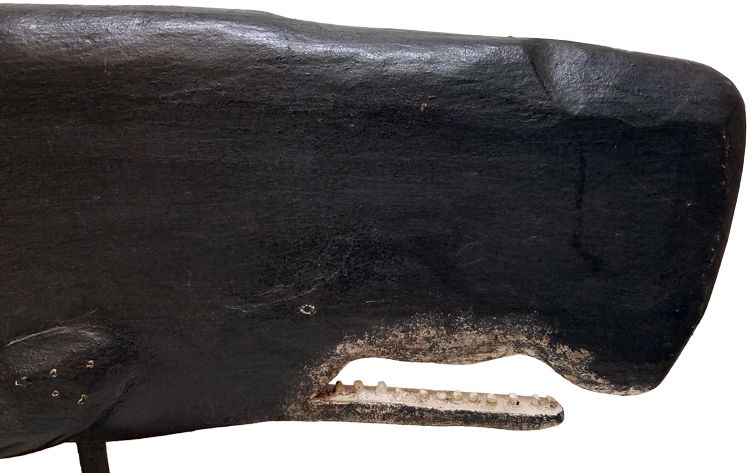 DIMENSIONS:
Over Height: 14 ¼"
Whale: 35″ L x 9 1/2″ T x 1 ¼" W
Weight:          6 lbs. 11 oz.