EXCEPTIONAL
ADMIRALTY MODEL OF
BRITISH SHIP "HERMES"
By William Hitchcock

Presented is an exceptionally fine Admiralty Model of the 20 Gun, three-masted British barque "Hermes".
The Admiralty Model style refers to the specific construction method of Plank-on-Frame. In this style, the inside structure of the hull is generally the exact replicated miniature of the actual ship. These models take considerably longer to build than a standard plank on bulkhead models and are usually finished in wood.  The detail and finishing are exceptional.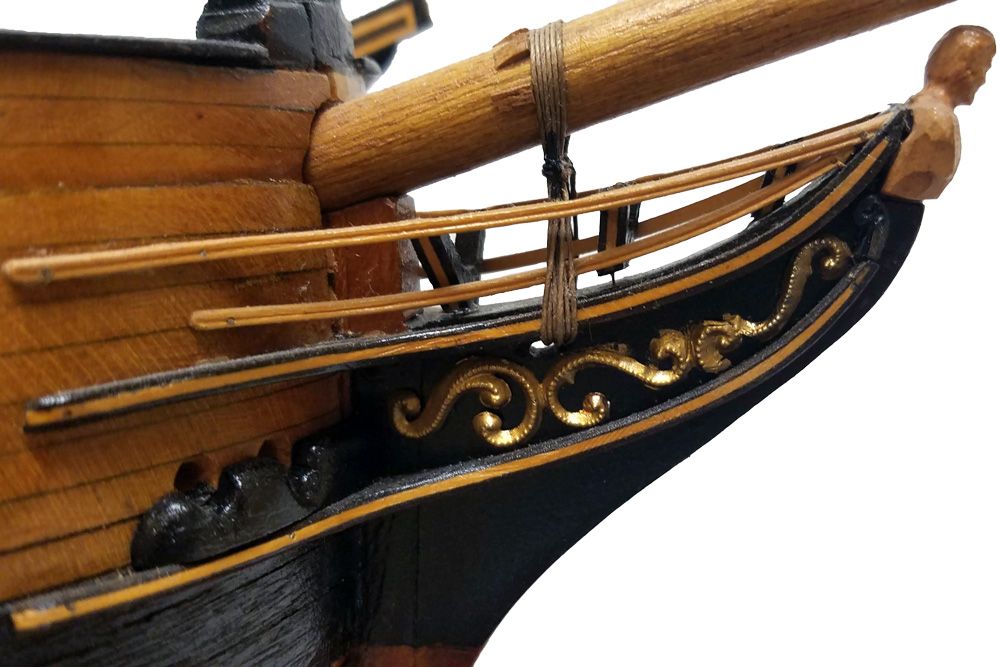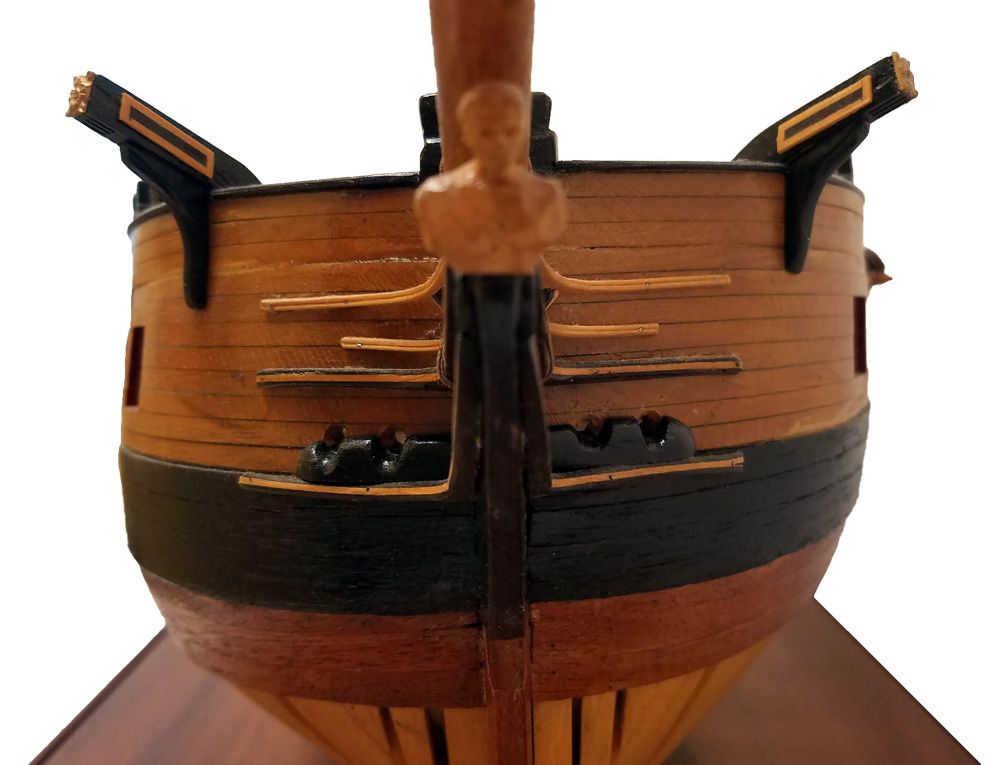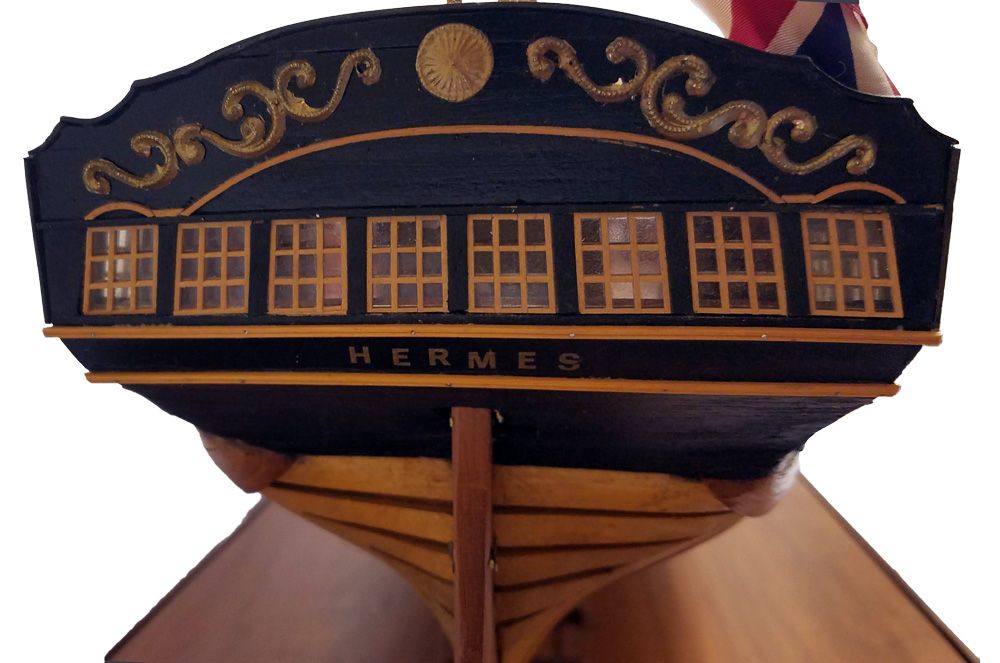 Bow with Figurehead side – and full Gallion Stern
DIMENSIONS:
Ship      Length: 35″      Beam: 7 ½"      Draft: 6″
Base      41″ x 13″ x ¾"
The Base is grooved to accommodate a glass or Plexiglas case.
We have owned this model for some time and are offering it for sale for the first time. It was represented to us as the work of William Hitchcock (1928-2006), a very well-known and respected model builder. We have been unable to locate any information about the British ship "Hermes". We assume she was in the service of the Royal Navy during the 18th and 19th centuries, but we were unable to verify this.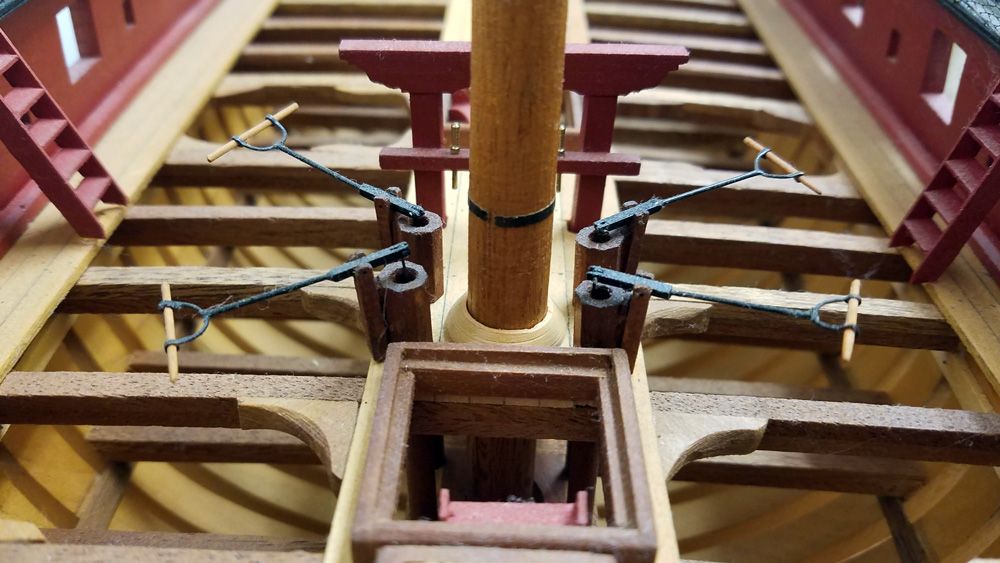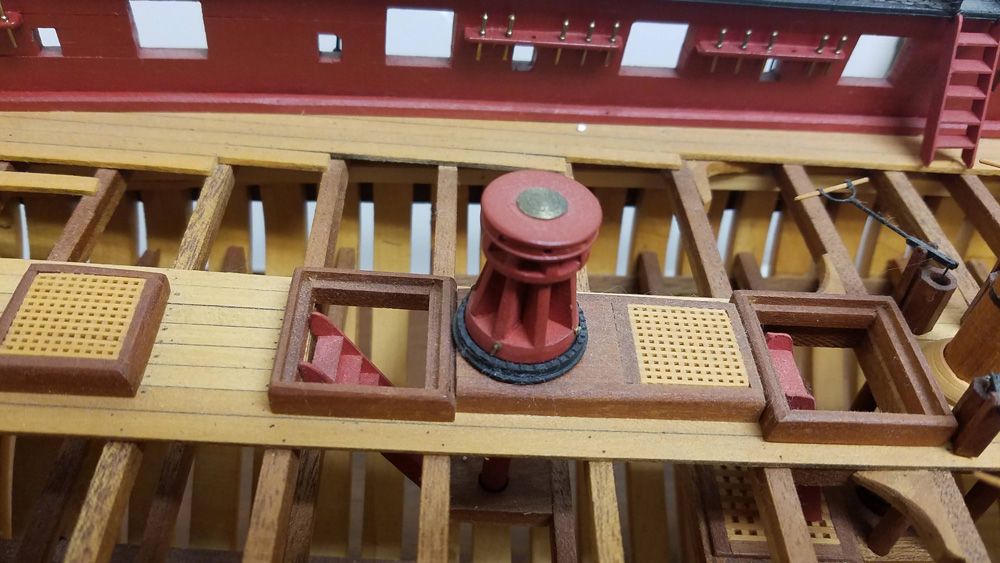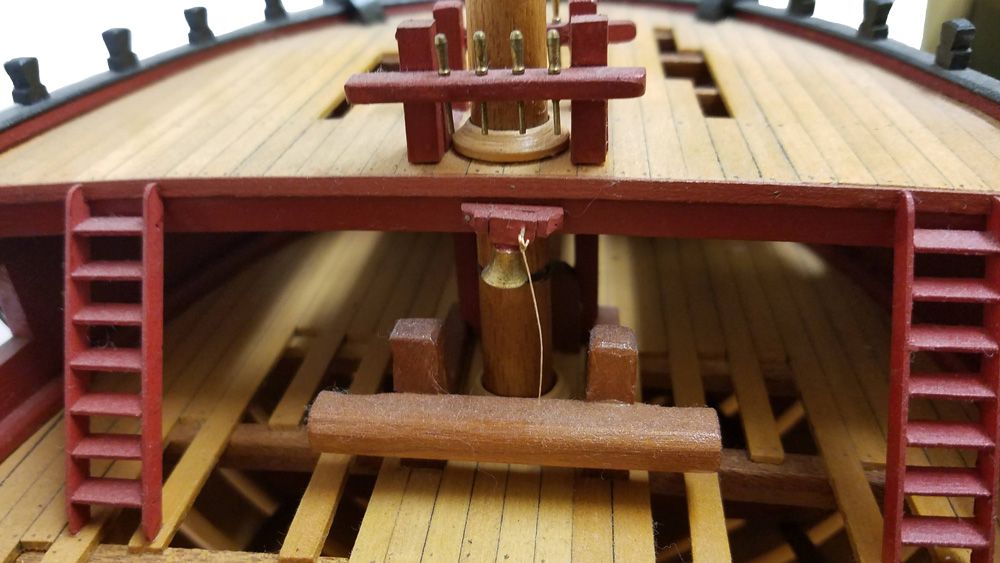 Foredeck, Main, and Stern Deck Condition: This model is in excellent condition with no breakage or issues. The aft flagstaff is very delicate and has been repaired at some point.