FOLK ART SIGNAGE
NANTUCKET
1671

Presented is a lovely hand painted Nantucket sign by Jack Derosa. It has a fine weathered copper sailboat model affixed to the front, and is dated 1671.
Maritime and nautical folk art is always in demand and very collectible. This will make a very pleasant nautical touch to almost any decor.
!

DIMENSIONS:
Diameter: 28″                                              Weight: 28 lbs.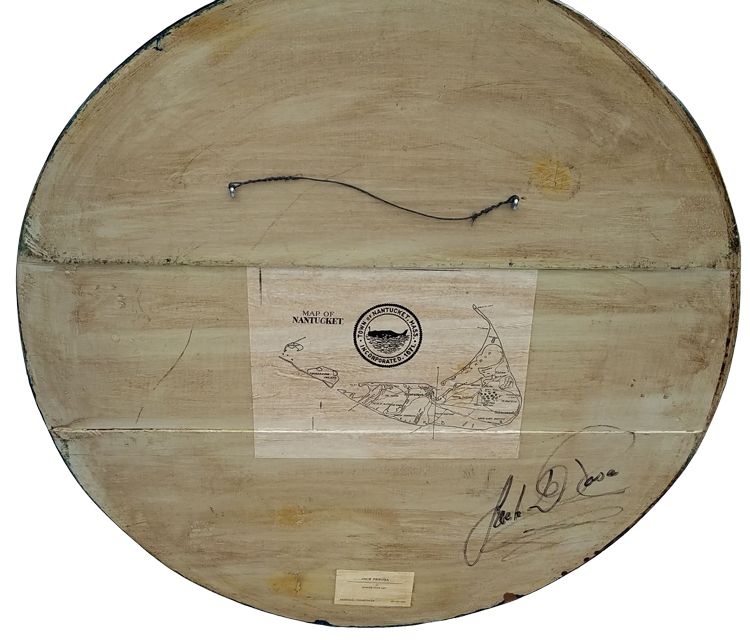 CONDITION: This is a nicely done wood sign, probably in close to original condition. It is finished and painted on the front with a weathered copper sailboat model mounted for an added dimension.