MINIATURE POCKET SEXTANT BY CARY OF LONDON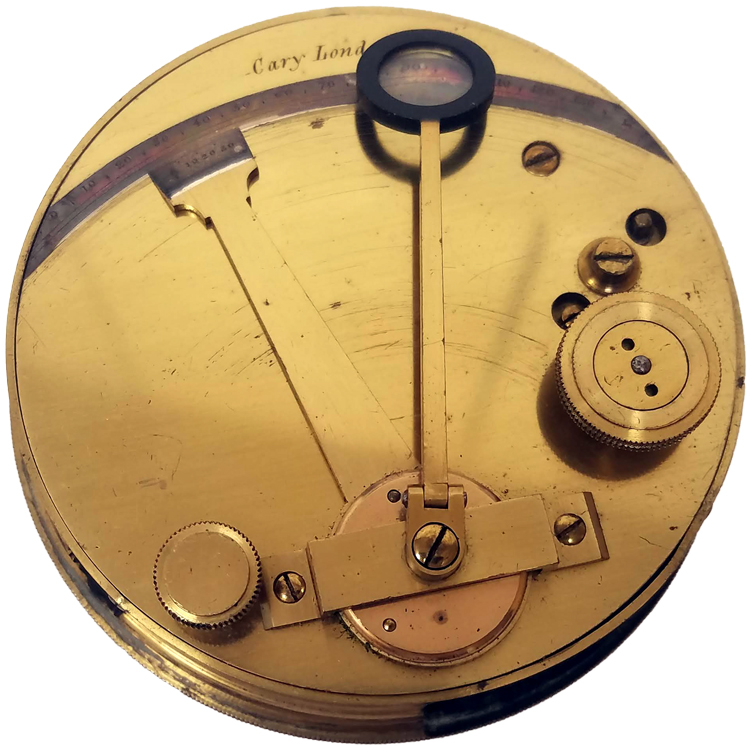 Presented is a fine example of a pocket or box sextant by Cary of London. William Cary (c.1759-1825) had the prestige and good fortune of being an apprentice to one of the foremost names in sextant development and manufacture, Jesse Ramsden. William Cary became a prolific manufacturer of sextants, particularly boxed ones so it is wonderful to find a miniature pocket sextant version by this maker.
Jesse Ramsden's name looms large in the development of instruments for celestial navigation. He invented the circular dividing engine in 1766, and continued with improvements over the years. His dividing engine allowed for precise measurements of the instruments arc which was the most important and difficult part of manufacturing precise instruments. He was involved in the development of the micrometer drum and the lattice frame which was used throughout the 19th century and renamed the triangle-pattern frame.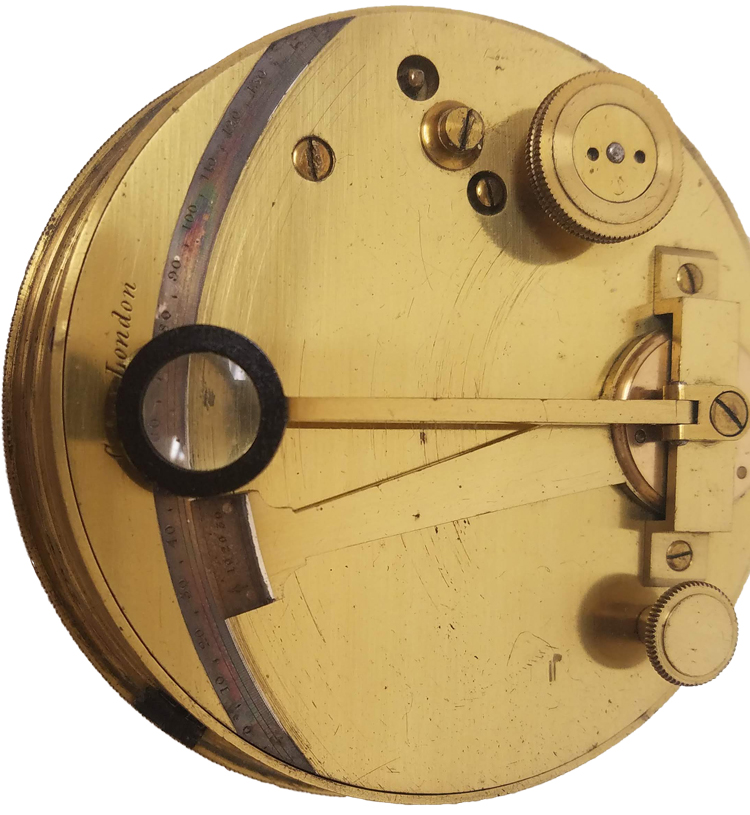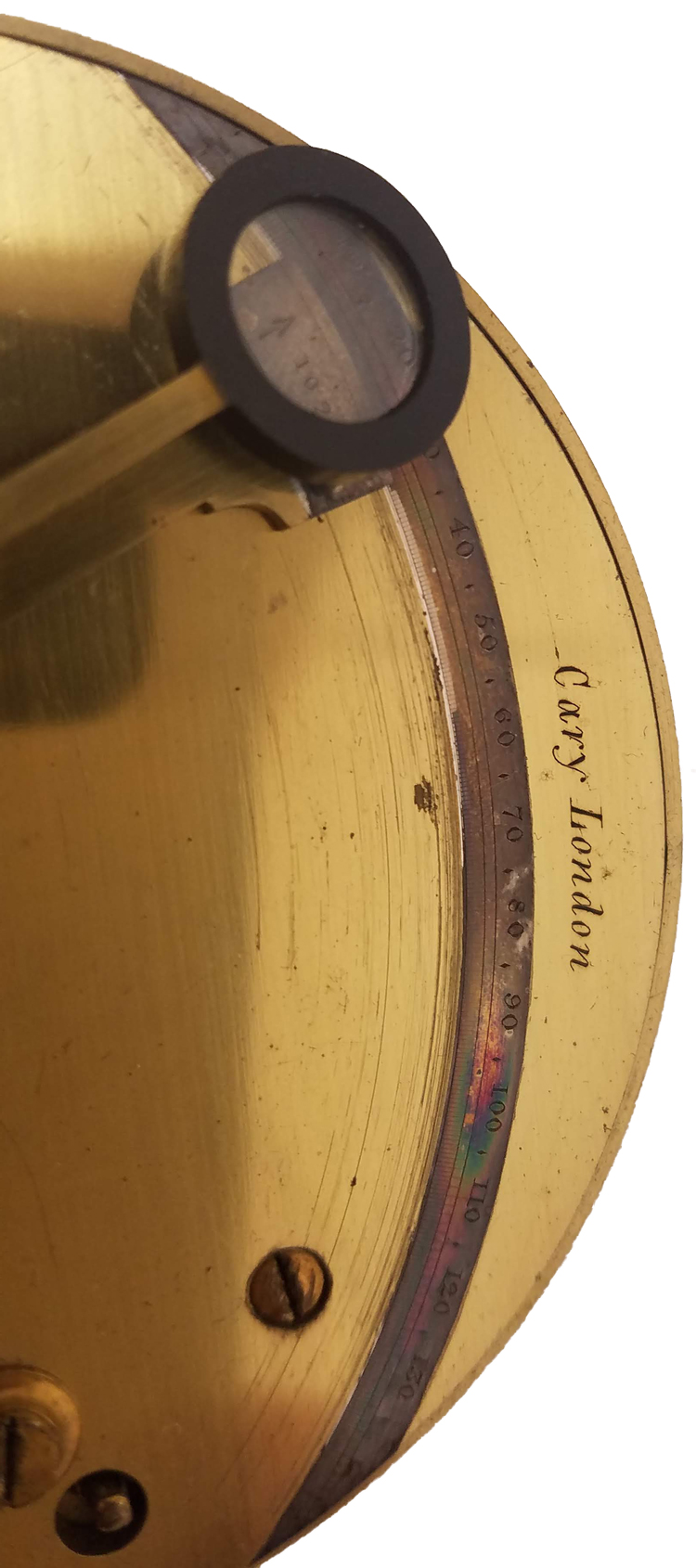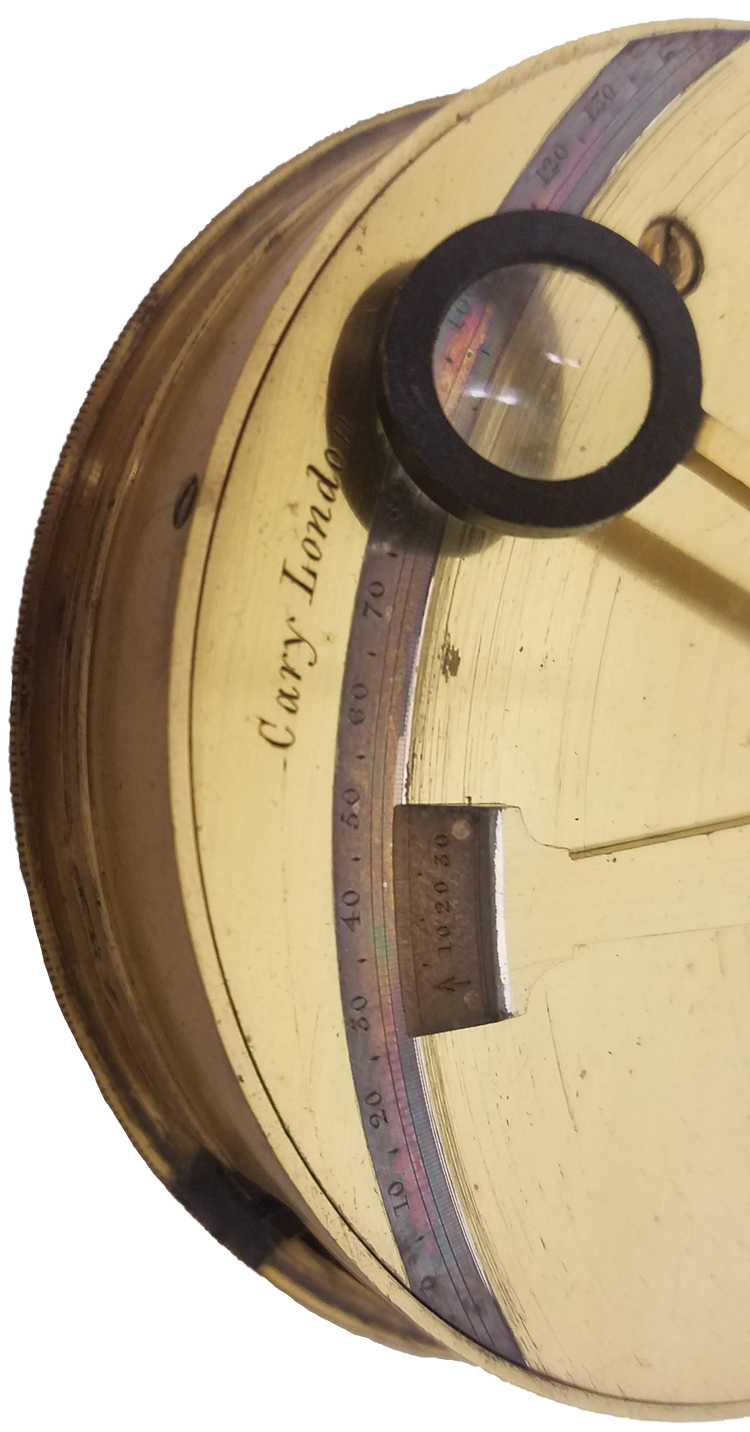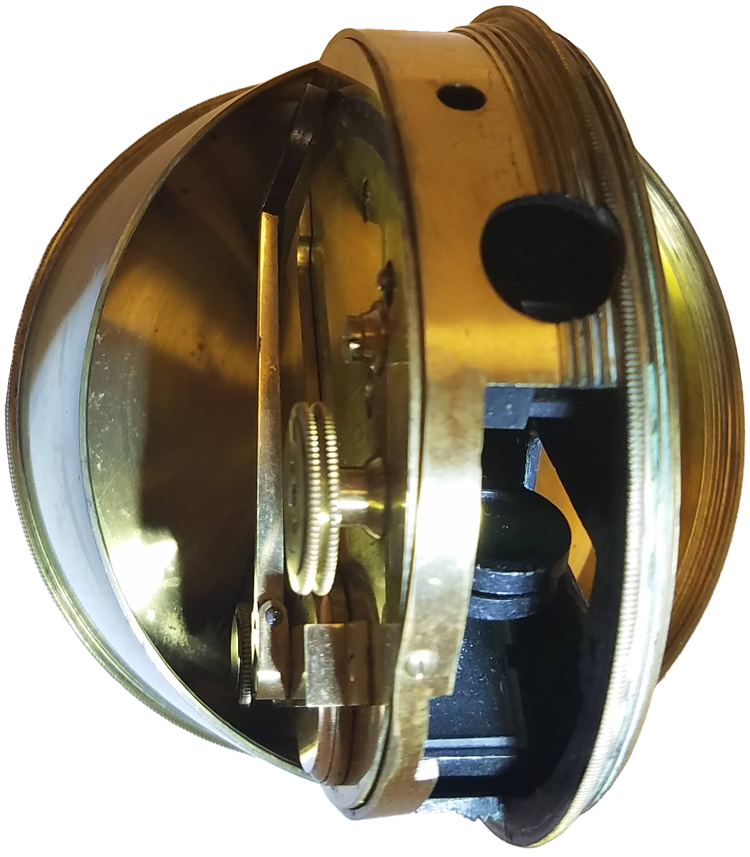 Circular brass plates with a lid that, when screwed on the back, serves as a handle. Index arm moved by a milled knob in the upper plate. Two index shades moved by levers, no horizon shade. Index glass without adjustments and adjustment of horizon glass by screws. Magnifier on a single swiveling arm attached at the pivot. Pinhole sight fitted with sighting shield and sliding retraction. Inlaid silver arc measure from 0 to 130 in 10 degree increments. Index arm in 10 20 30 increments. Cary London engraved over arc.
Pocket Sextant measurements: Diameter: 3" Depth: 1 3/8ths Wt: 13 oz
This is an exceptional and very collectible gift for the mariner who appreciates the history of navigation and seamanship.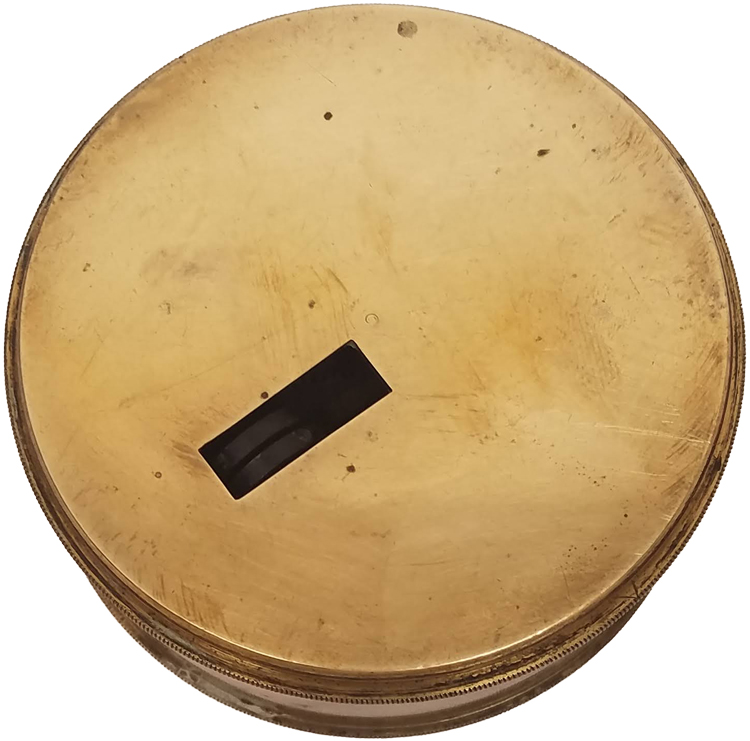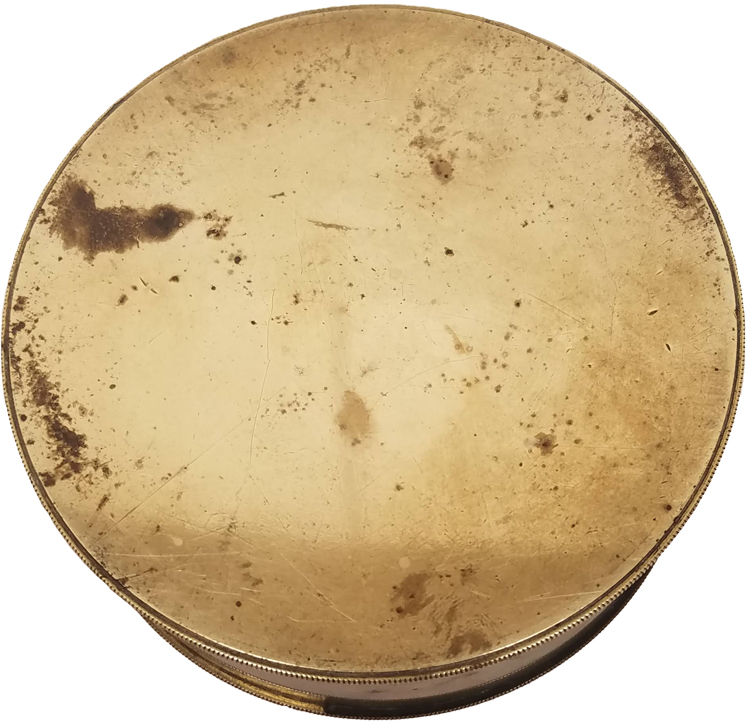 Detail View of top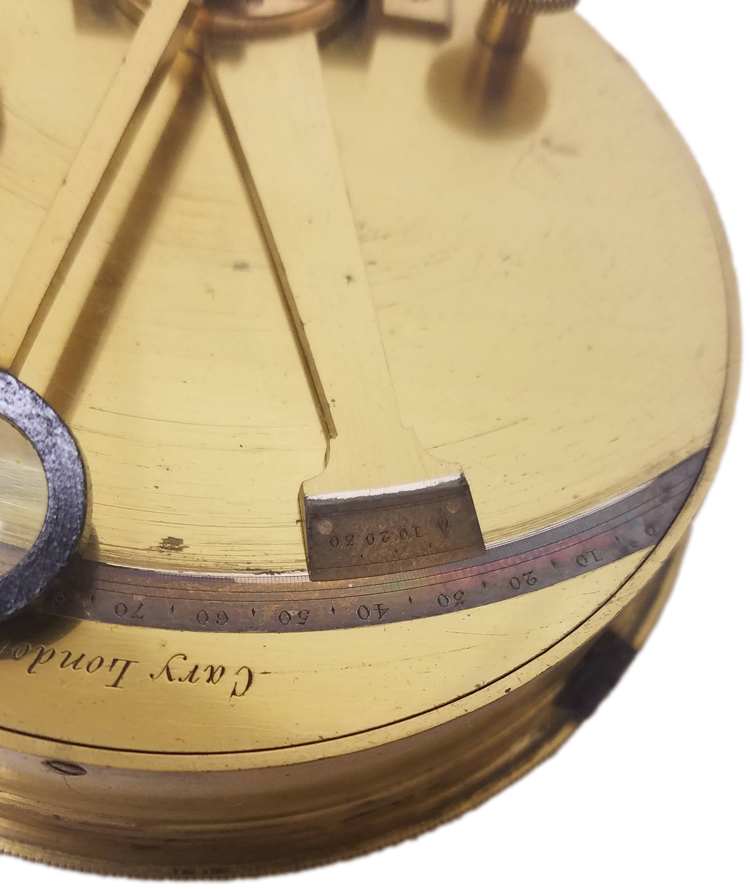 Detail view of the Index Mirror
CONDITION: Irrespective of its age, this lovely miniature pocket sextant shows very little wear and is in exceptionally fine condition. The mirrors appear clear as do the two miniature shades. The case shows some wear expected for an instrument of this age.This rare and very collectible instrument will make a wonderful addition to an important collection or as a gift of considerable prestige.This very special sextant is a perfect find for your collection or as a very special gift.