BRITISH ADMIRALTY
TELESCOPE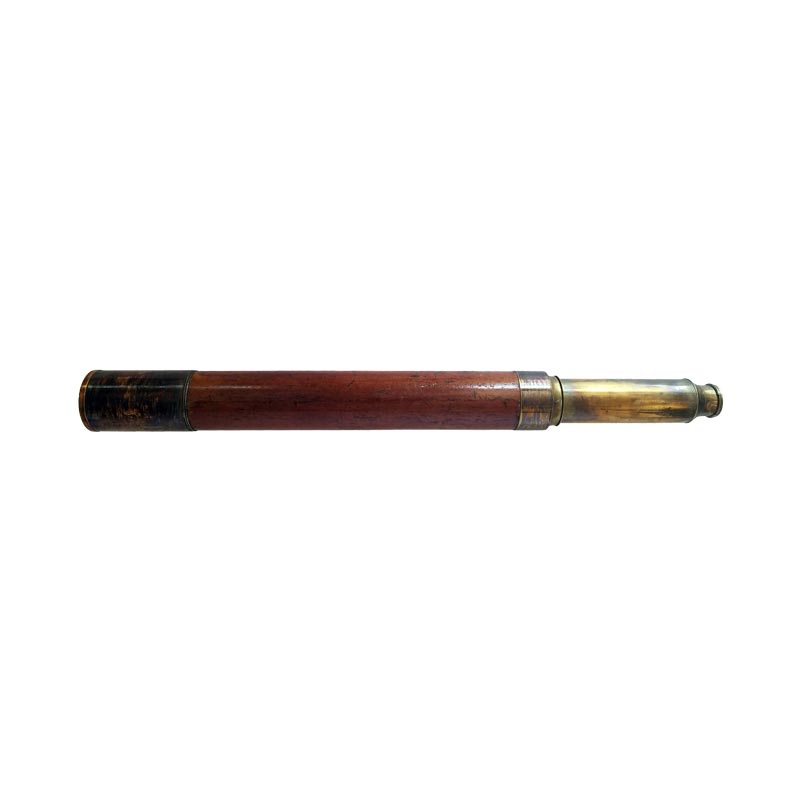 Mid to late 18th  century telescopes are becoming increasingly difficult to find in good original condition, particularly from a pedigreed instrument maker like Dollond
Presented is a very large, high quality, British Naval pattern, single draw telescope from one of the British's best know makers, Dollond of London.
DIMENSIONS: It measures 25 1/4" extended.
Weighs 2 lbs 8 oz
Although the optics of many of these antique marine telescopes of that period are not functioning as originally designed, they make beautiful vintage reminders of the period and their use at sea. They should be appreciated for their historical significance and dramatic aesthetics they bring to any nautical collection or decor.
MARKINGS: In Script: Dollond  London Day or Night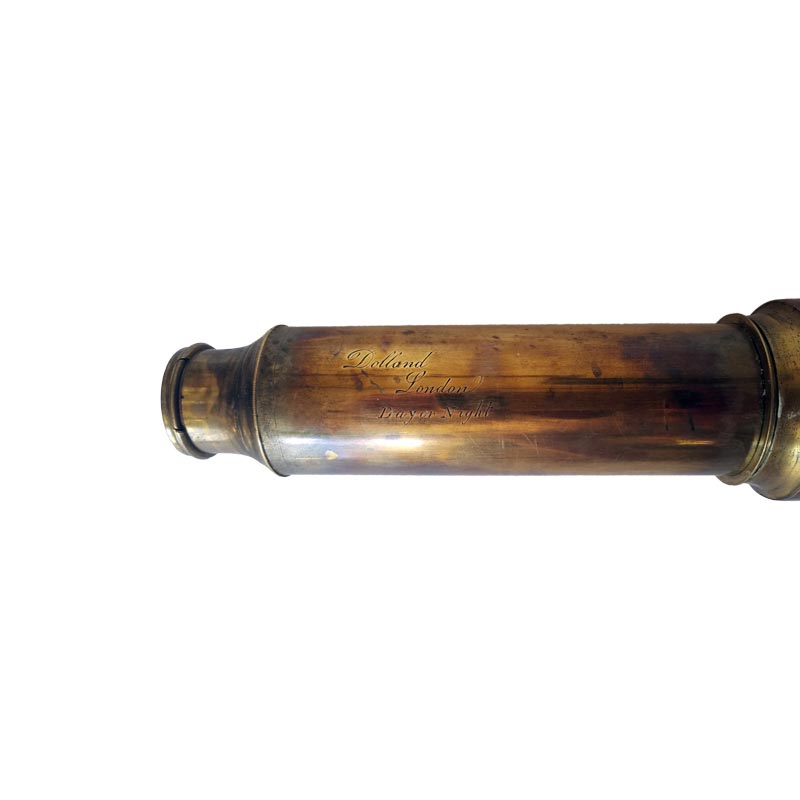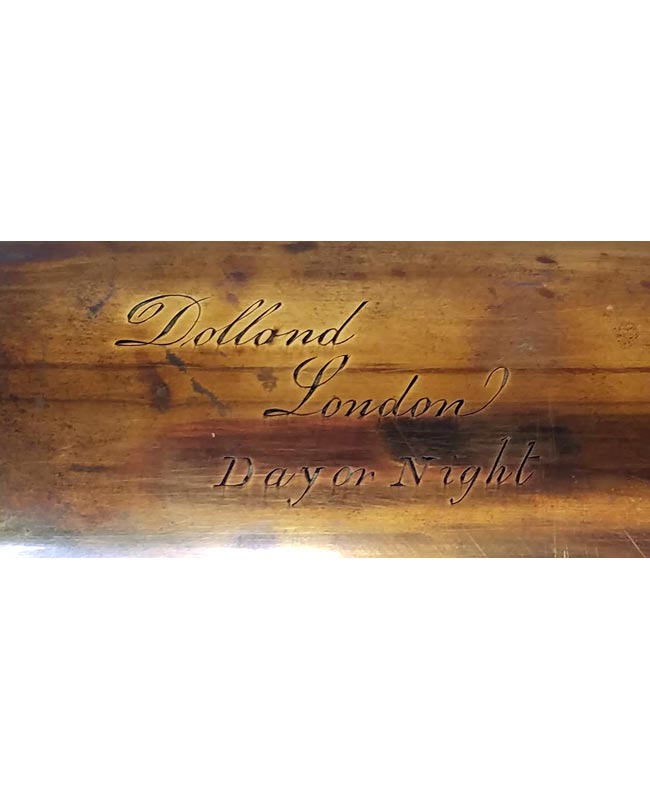 Dollond History
John Dollond FRS (10 June O.S. (21 June N.S.) 1706 – 30 November 1761) was an English optician, known for his successful optics business and his patenting and commercialization of achromatic doublets. Dollond was the son of a Huguenot refugee, a silk-weaver at Spitalfields, London, where he was born. He followed his father's trade, but found time to acquire a knowledge of Latin, Greek, mathematics, physics, anatomy and other subjects. In 1752 he abandoned silk-weaving and joined his eldest son, Peter Dollond (1730–1820), who in 1750 had started in business as a maker of optical instruments; this business went on to become Dollond & Aitchison. His reputation grew rapidly, and in 1761 he was appointed optician to the king. Early in 1757 Dollond succeeded in producing achromatic refraction by the aid of glass and water lenses, and a few months later he made a successful attempt to get the same result by a combination of glasses of different qualities (see History of telescopes). For this achievement the Royal Society awarded him the Copley Medal in 1758, and three years later elected him one of its fellows. His daughter, Sarah Dollond, married his neighbour and friend, Jesse Ramsden, who was a major factor im the development of celestial navigation instruments Ramsden's reputation was built on the engraving and design of dividing engines which allowed high accuracy measurements of angles and lengths in instruments.