Ship Builder's Half Hull Model
Auxiliary Steam/Sailing Ship


Presented is a very fine and large half hull builder's model of an auxiliary steam & sailing ship. We wish we had the history of this model as it was clearly used for the purposes of building a ship. It has 7 lifts and additional pieces added at the bow and stern. The deck is covered in multiple drafting lines, and the lifts are secured with screws on the back. These half hull models were used to draft the lines of the ship under construction.
Lofting is particularly useful in boat building, when it is used to draw and cut pieces for hulls and keels. These are usually curved, often in three dimensions. Loftsmen at the mould lofts of shipyards were responsible for taking the dimensions and details from drawings and plans, and translating this information into templates, battens, ordinates, cutting sketches, profiles, margins and other data.
Dimensions
Length: 51″
Width: 5 ½"
Draft: 7 ½" (Deck to Keel)
Weight: 22 lbs.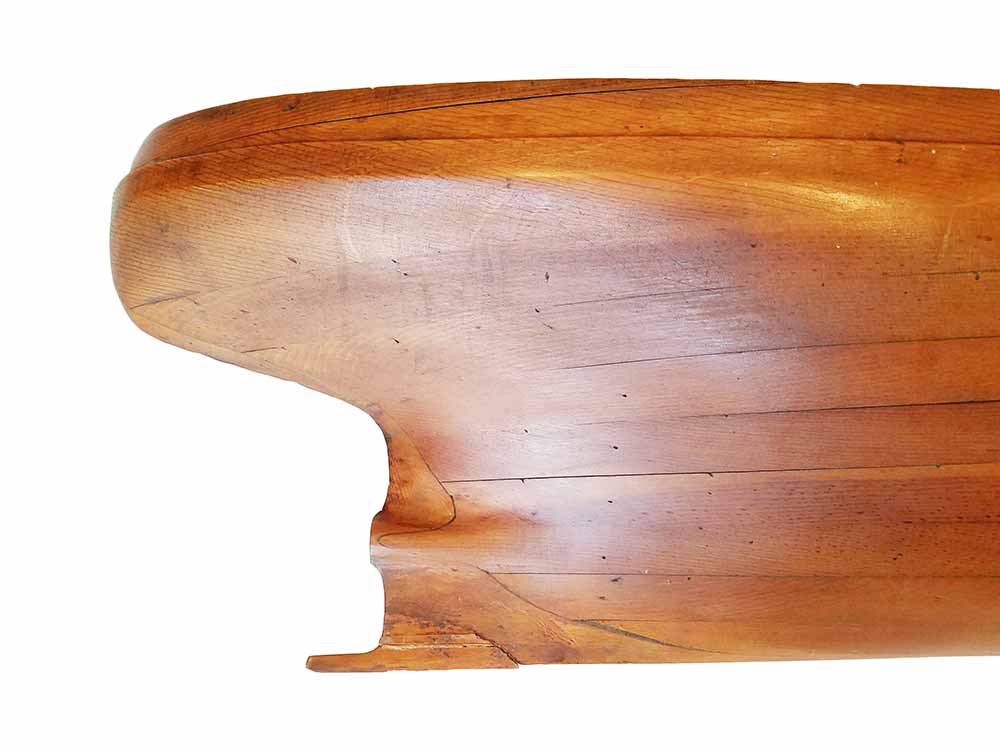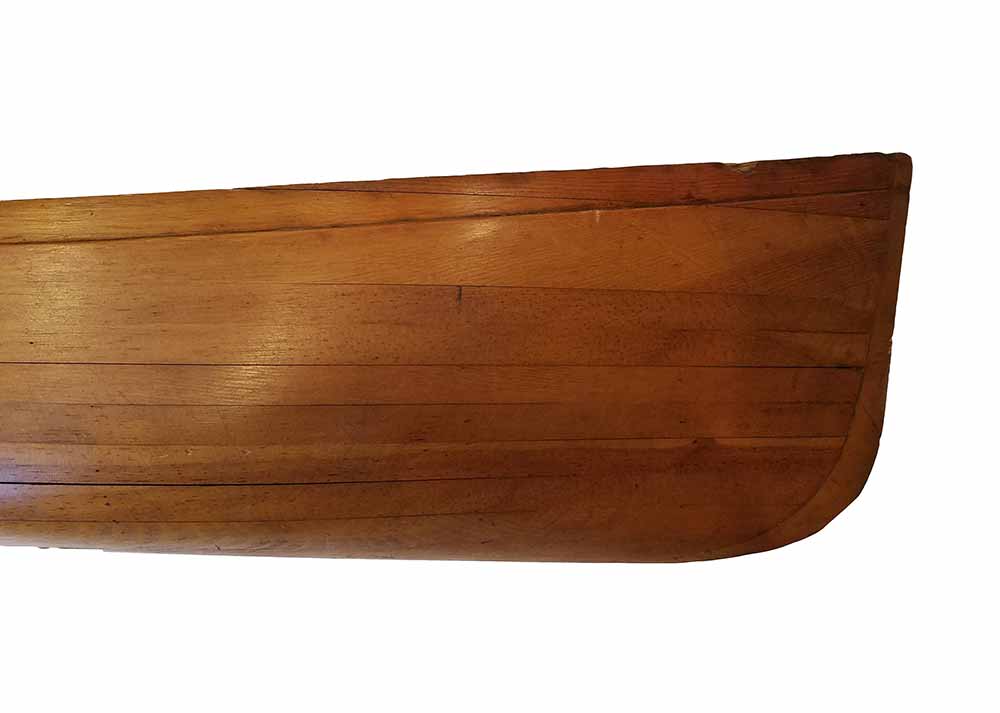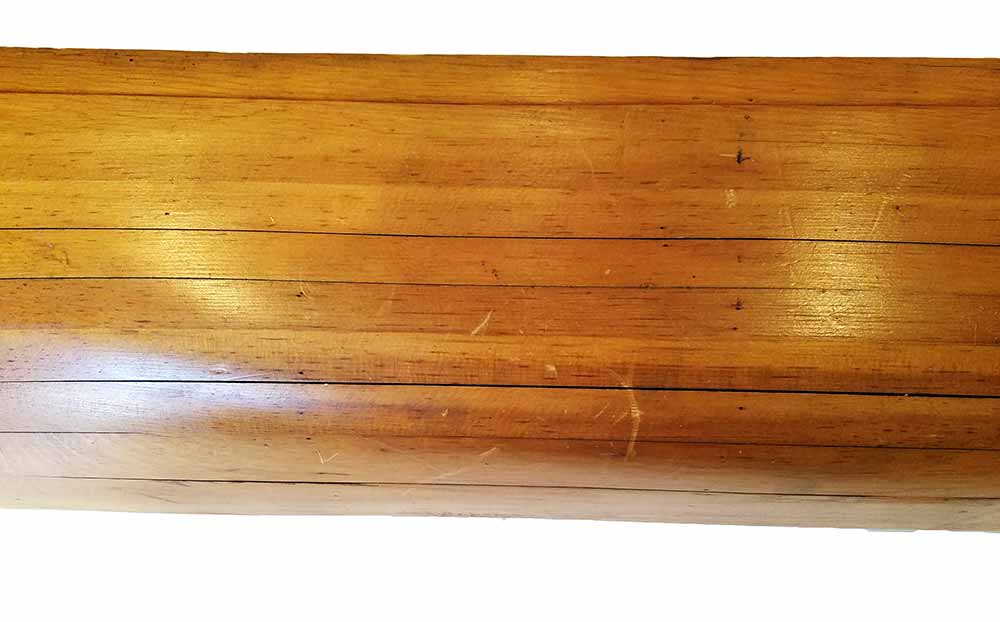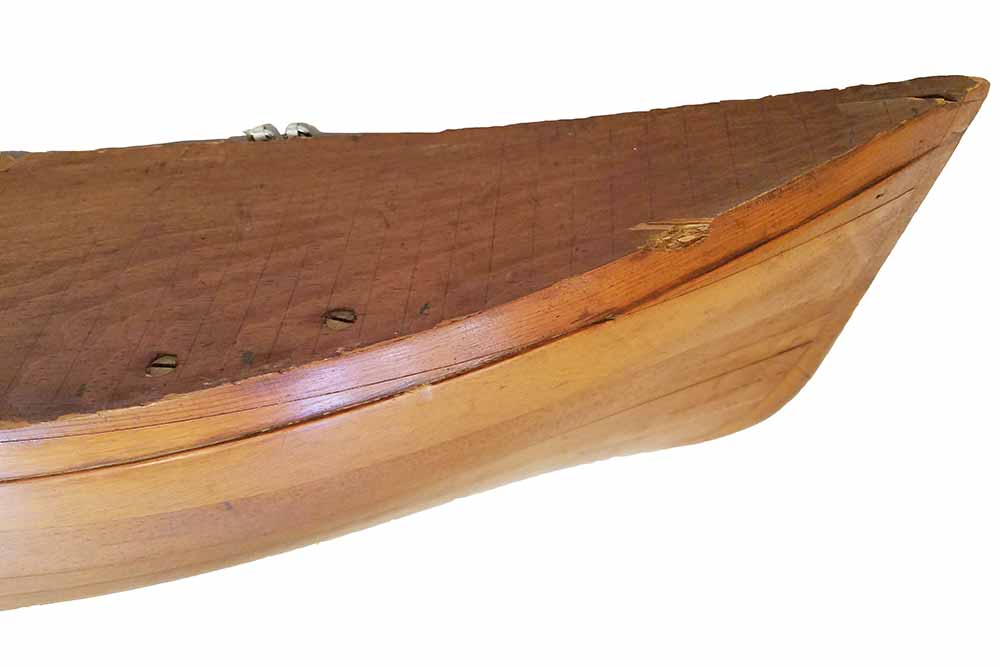 CONDITION: This builder's Half Hull model is in quite good condition considering its age. The pine has taken on a fine aged patina. There are a few scuff marks and the stern keel was apparently broken at one point and repaired. The lifts are held together with screws through the back of the model, and there are numerous loft lines on the deck. It has a sturdy hanging wire attached for display.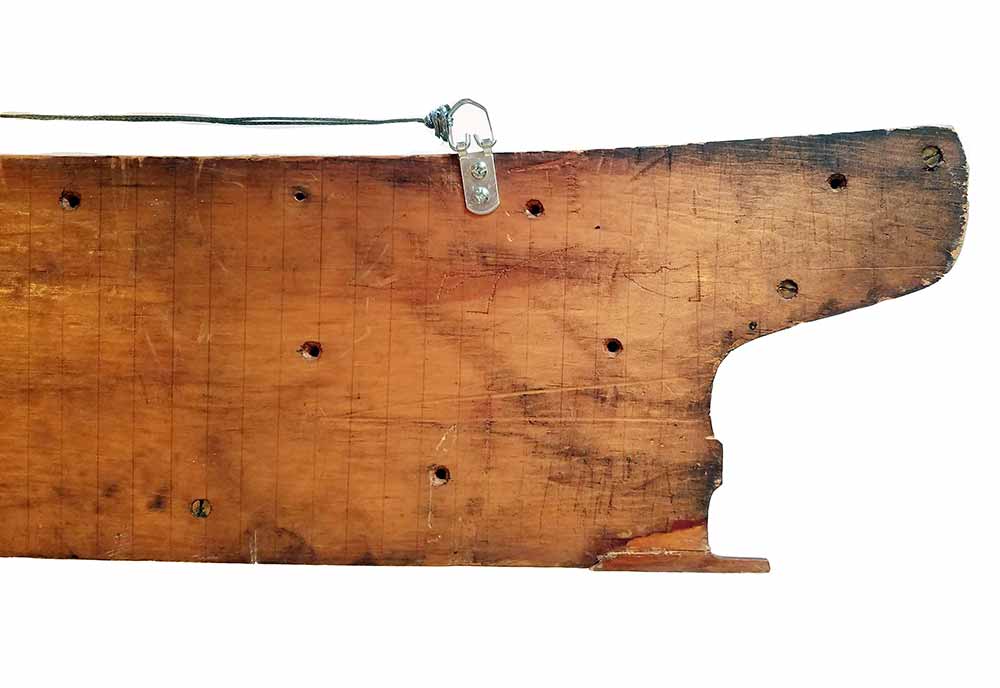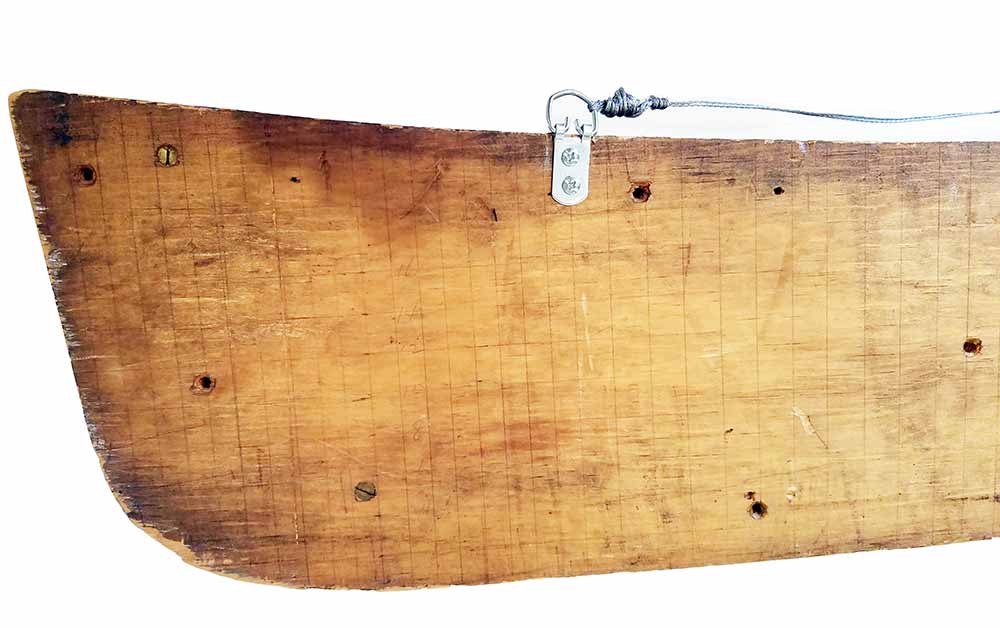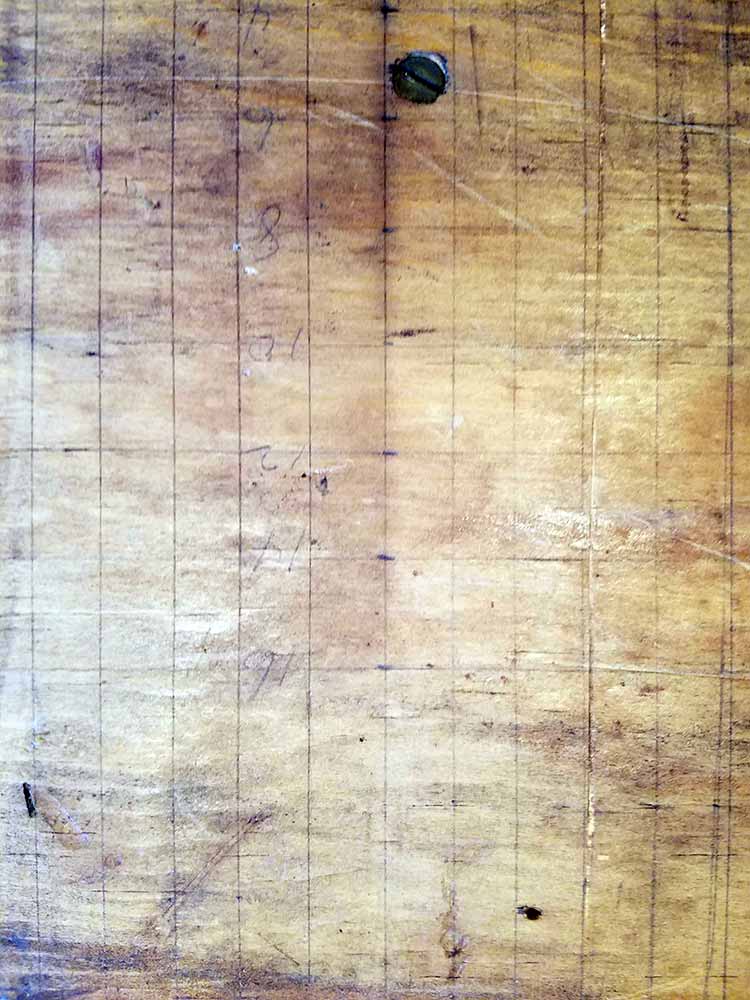 This exceptionally fine half hull model would serve as an important and very impressive gift. It will also add a dramatic note to any den, library or nautical themed decor.