Engraving by Brunell Poole
"Weetamoe"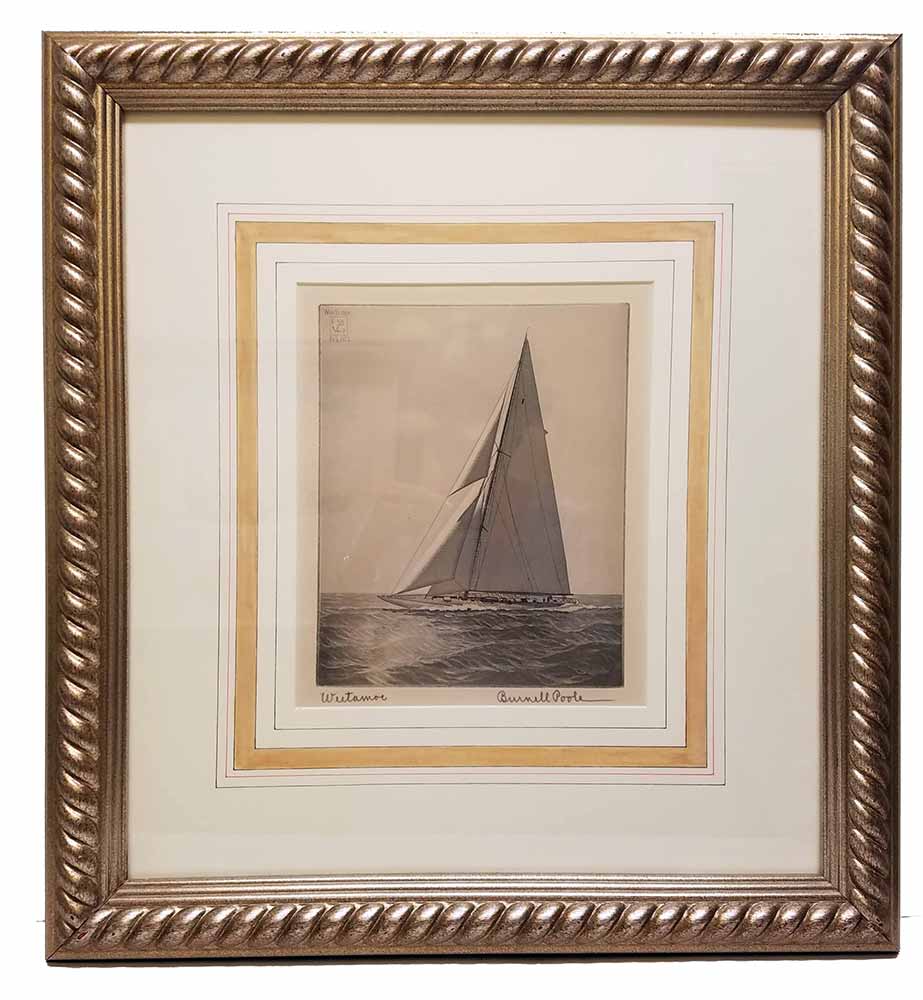 Engraving on paper           Ca 1933
Picture size: 9″ x 10 ¾"           Framed size 21 ½" x 23 ½"
Signed: Weetamoe           Burnell Poole
Presented is an original engraving of the America's Cup J Class Racing Cutter, "WEETAMOE", by Brunnell Poole. " Weetamoe" participated during what is referred to as "The Golden Years" of America's Cup Racing, 1929-1937.
Brunell Engraving
"Weetamoe"  $350.00                     Shipping $65.00
LIn answer to Sir Thomas Lipton's challenge of 1929, the Americans designed four J-Class yachts as possible defenders. Enterprise, Whirlwind, Yankee, and Weetamoe were launched within a month of each other; Weetamoe and Enterprise from the Herreshoff yard and Yankee and Whirlwind from Lawley & Son's yard in Bristol. Weetamoe, which was designed by Clinton Crane, was the narrowest of the early four. Despite claims that Yankee was the best all-rounder, Weetamoe is said to have been the closest rival to Enterprise to be the Cup defender.
Name, Weetamoo (c. 1635–1676), was a Pocasset Wampanoag Native American Chief. She was the sunksqua, or female sachem, of the Pocasset tribe, which occupied contemporary Tiverton, Rhode Island in 1620.[1]
In the Algonquian language of the Indigenous Peoples of the Northeastern United States and Canada, Weetamoo's name means "speak to them". She lived in Quequechan, now called Fall River, Massachusetts
THE ARTIST: Burnell Poole, (1884-1933), spent years at sea in the North Atlantic with the U.S. Navy during WW One. Thirty years before our navy had combat artists, Poole recorded the warships in action. The U.S. Navy has less than two dozen works of art recording this period, and Poole's contributions number five. They were commissioned by E.I. Du Pont de Nemours and Company and donated to the Naval Historical Foundation between 1928 and 1929 to commemorate the Navy's participation in the war. These paintings, owned by the Navy Historical Foundation, are on exhibit in Washington, DC. Later, he turned to portray the sea, by mastering the technique of engraving and dry-point. He earned a reputation as being the greatest American marine artist in those techniques. In 1922, he was being compared favorably to Englishman Arthur Briscoe, 1873-1943. Poole also did engravings of many famous sailing yachts and ships, and a portfolio of twenty of these works was recently for sale for $12,500.00 for the lot.
Burnell Poole is applauded for his seascapes, navy, and sailing ship works which all evidence the feelings of a true seaman.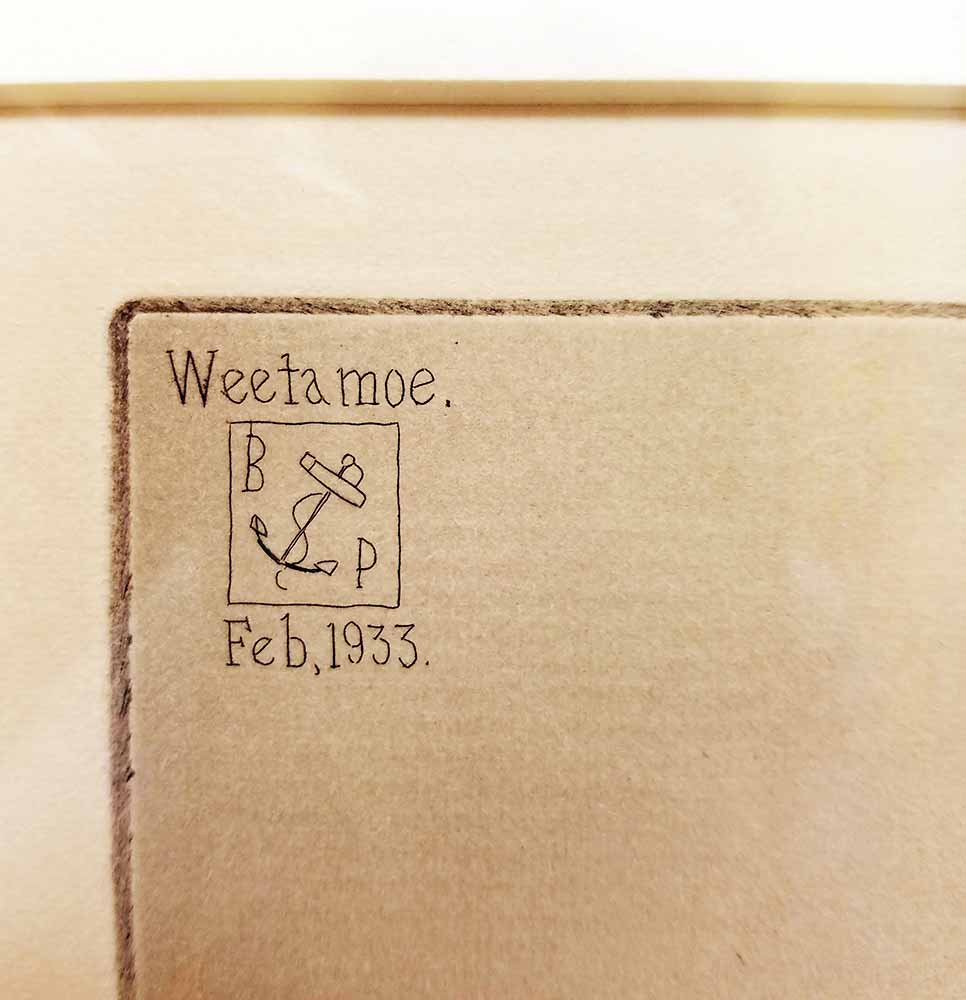 Designation in the upper left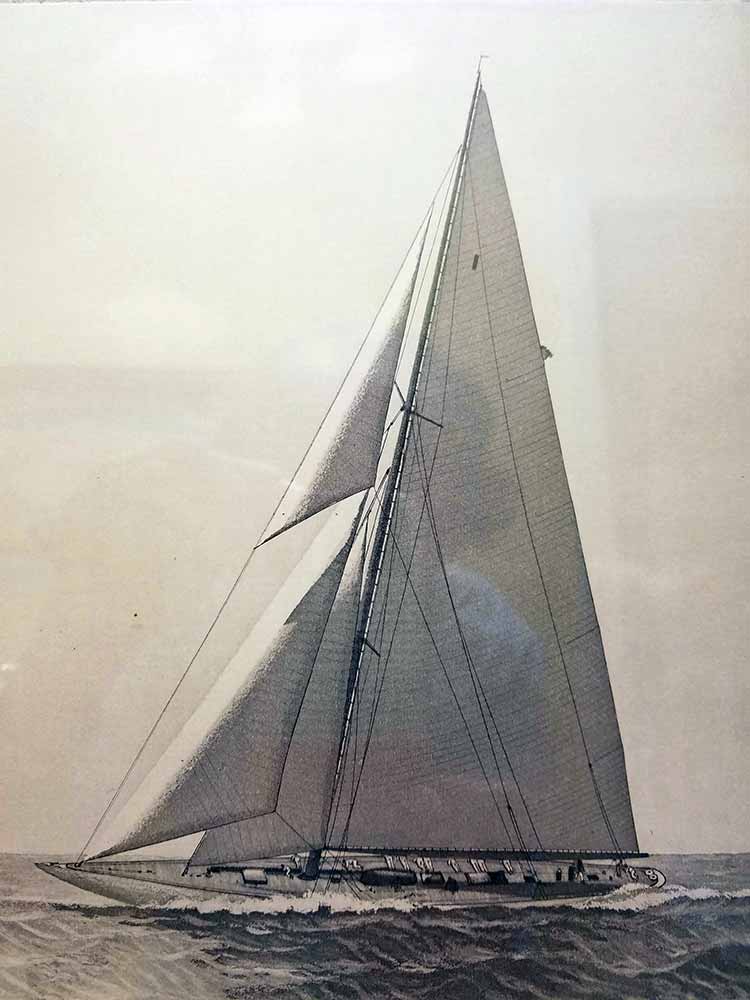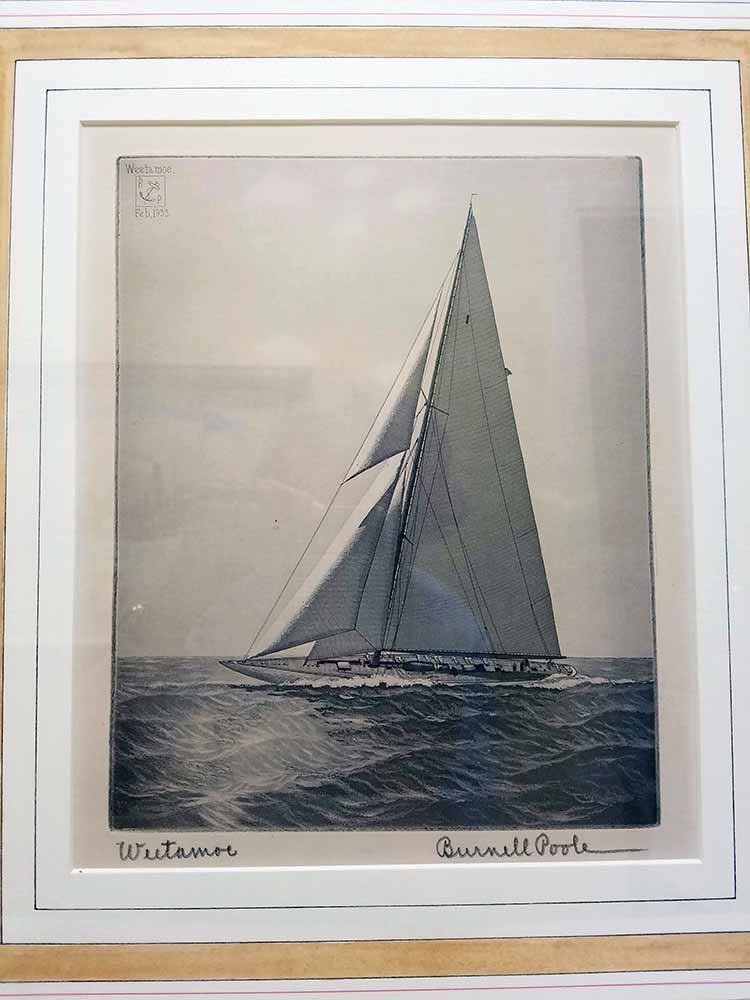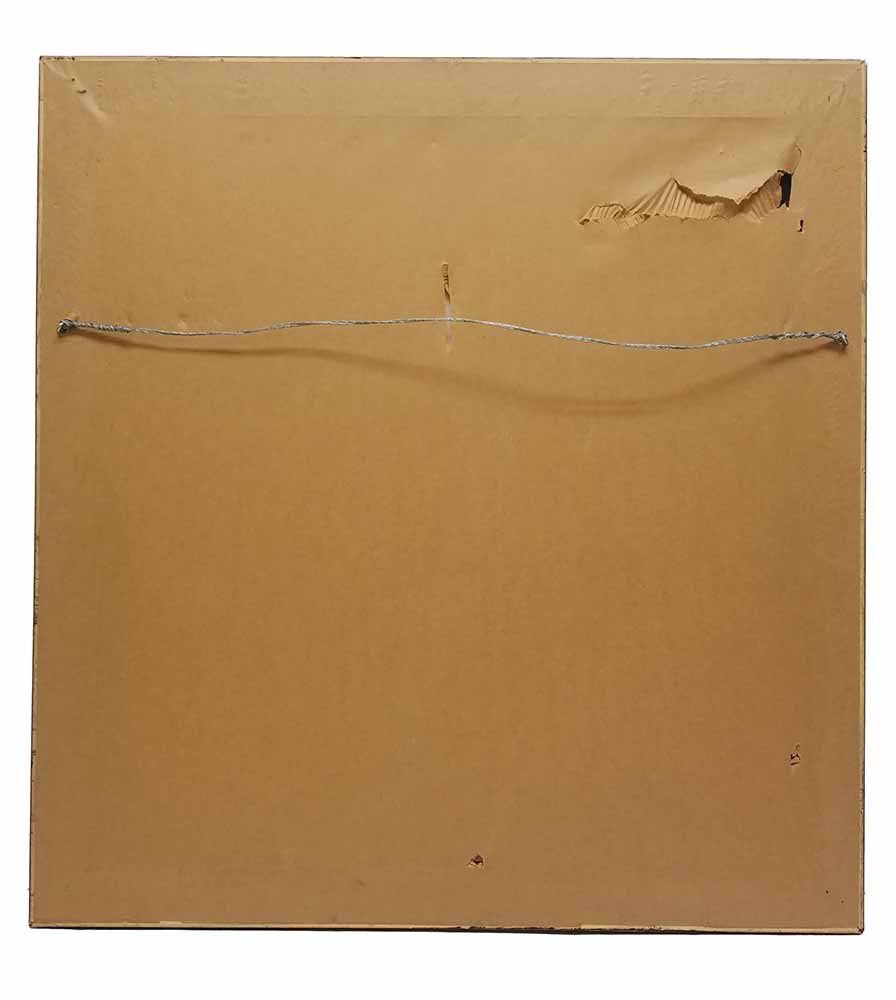 Slight tear in the backing paper