Bronze Chinese Dragon Tiller Head

Dimensions: 21 ¼" x 6 ½" x 1 ¾"           Weight: 7 lbs. 8 oz.

Presented is a wonderfully decorative bronze tiller head in the form of an ornate pair of Chinese dragons.
On the back side, there is a 1″ offset rim around where the head would fit into a bulkhead accommodating the tiller.
This would make an unusual and attractive addition to any nautical decor just mounted on a wall or specially purposed backboard. If desired, we would be able to have this polished for the buyer at an additional cost.
                                            Front view                                                                                                                Back View showing Inset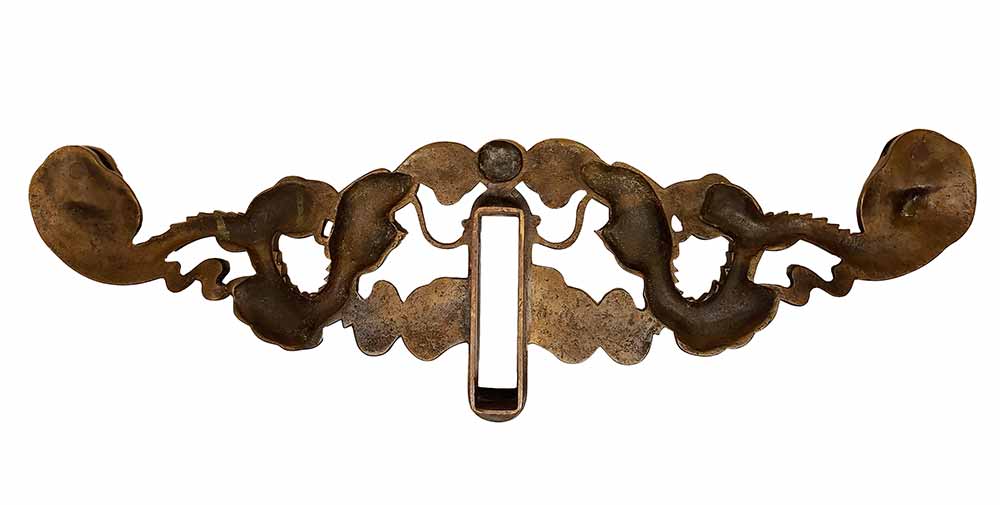 Back View
Highly decorative and unusual gift for a special occasion for those with a nautical interests.
PRICE: $750           SHIPPING: $45