F. Smith & Son – Southampton, U.K.
Early 20th Century Yacht Binnacle
with Sestrel Compass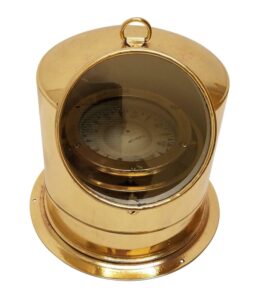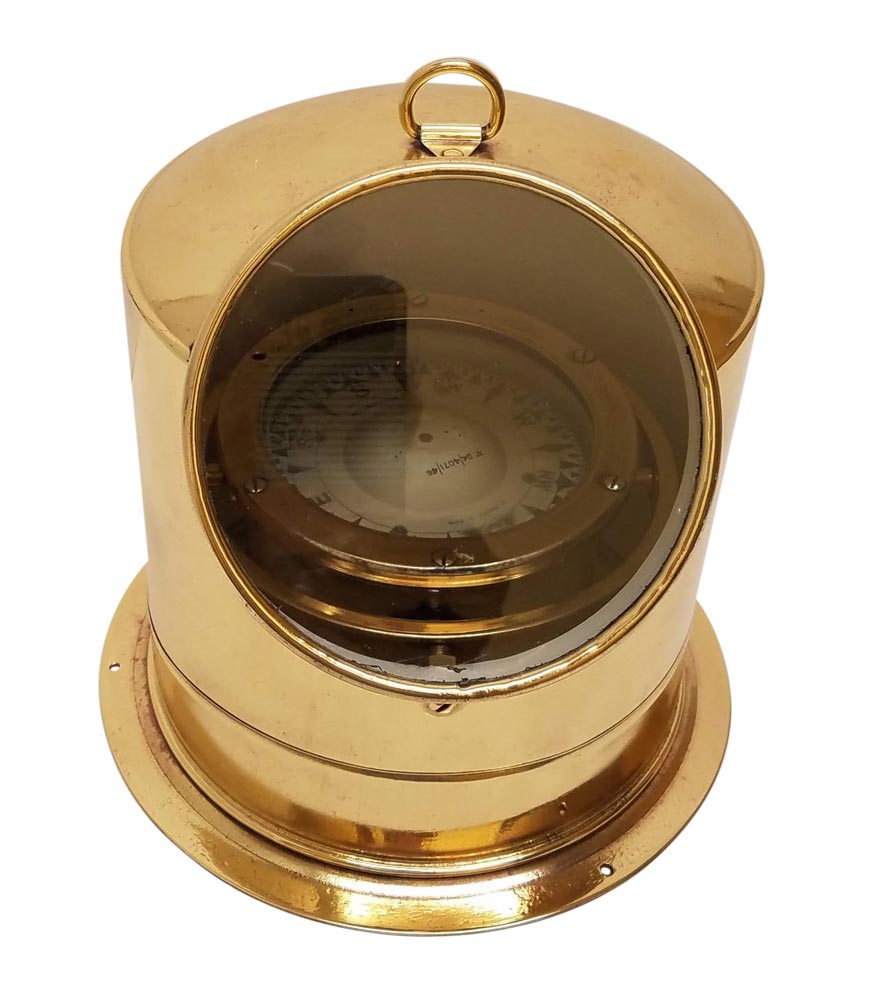 Dimensions
Base Diameter – 9″      Ht – 10″
Dia. of Front Viewing Port  5″        Compass Dia.  4″         Weight   6 lbs. 8 oz.
Presented is a fine yacht binnacle with a Sestral compass. It is from F.Smith & Son, Southampton, U.K.  They were chandlery retailers supplying yachts and ships in the early 20th century.  In 1913, they were at 23 Oxford Street, Southampton. This binnacle represents a "private label" offering from this retailer.
Marine opticians and compass adjusters.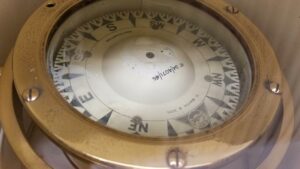 Sestrel is the Trade Mark brand of Henry Browne & Son who were important British compass makers.  They made only the highest quality marine navigation gear under the
"Sestrel" trademark and were purchased by Lilley & Gillie around 1975 when the marine industry was being consolidated.
The Sestrel operations were sold more than once.
This fine early yacht binnacle will make a fine addition to any nautical or maritime decor.  It is in excellent condition and the compass is in good working order.  It has been polished and lacquered for dramatic display.