Classic British Royal Navy Binnacle
Early 20th Century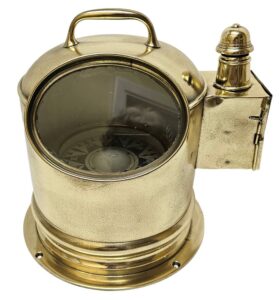 Presented is an example of a classic British Royal Navy Binnacle in use at the turn of the 20th Century.
Price: $675.00            Shipping:  $55.00
Scottish-Irish physicist William Thomson, better known as Lord Kelvin, was one of the most eminent scientists of the 19th century. It is likely this compass was made sometime after the year 1900 as that was when the private limited liability company, Kelvin & James White Ltd. was formed with Lord Kelvin as a director.  The letters WBT are the initials of three partners, James White, James Bottomley and William Thomson.
This fine piece will make a wonderful addition to a den, study, or office for all those appreciating historical nautical instruments
Side View showing Burner and Back View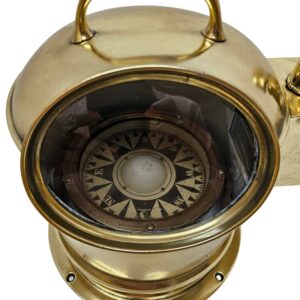 Dimensions:
Height:  11″   Width at Base: 9 1/2″
Wdth at Burner: 11 1/2″
Glass Viewing Port:  6″ x 4 1/2″
Weight:  10 lbs. 8 oz.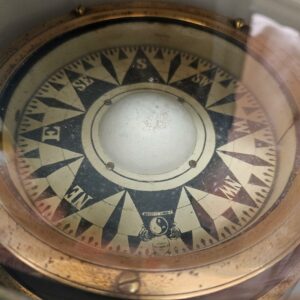 The compass is operating properly, missing a small amount of liquid.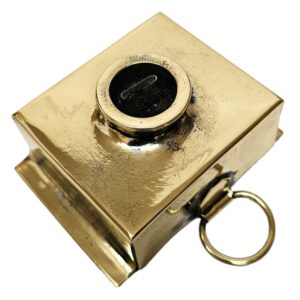 Oil or Kerosene Burner