Classic Royal Navy Binnacle
Early 20th Century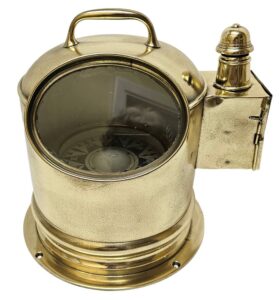 Presented is an example of a classic British Royal Navy Binnacle in use at the turn of the 20th Century. We are unable to identify the compass maker in this fine piece as the name on the compass is obscured. We do see the initials W B T in the trademark but are not aware of what that stands for.
This fine piece will make a wonderful addition to a den, study, or office for all those appreciating historical nautical instruments
Side View showing Burner and Back View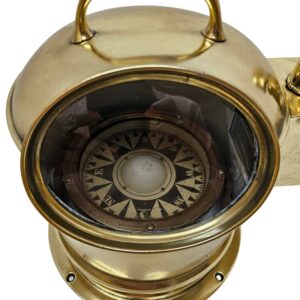 Dimensions:
Height:  11″   Width at Base: 9 1/2″
Wdth at Burner: 11 1/2″
Glass Viewing Port:  6″ x 4 1/2″
Weight:  10 lbs. 8 oz.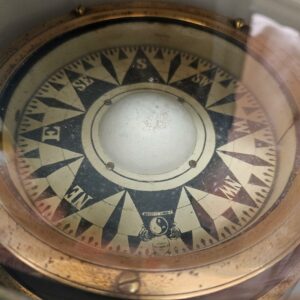 The compass is operating properly, missing a small amount of liquid.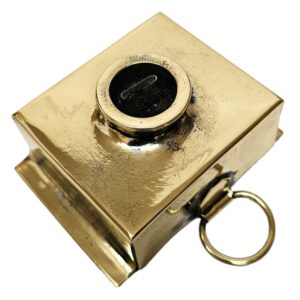 Oil or Kerosene Burner
Price: $675.00            Shipping:  $55.00