WW II Period
Large Naval Ship Compass
By Lionel Corp. 1942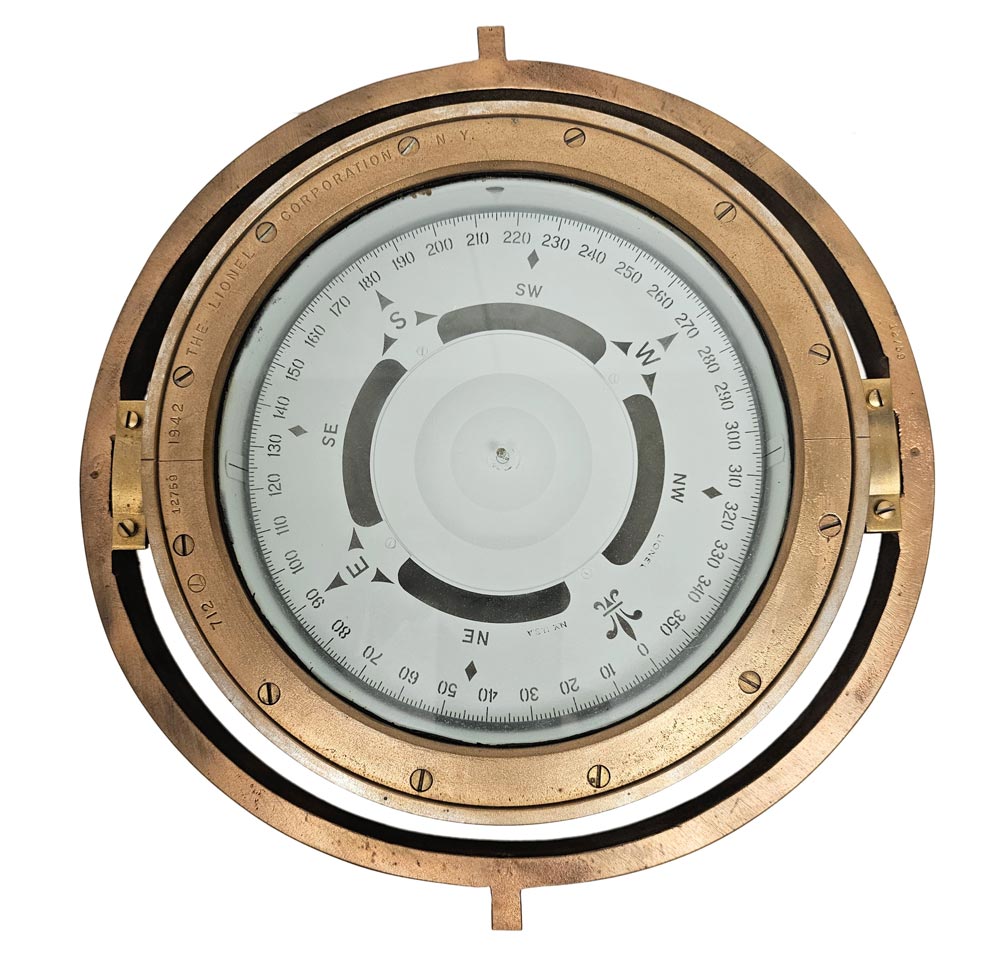 Dimensions:
Card Viewing area:  7 1/2″    Compass Ring:  9  1/2″     Gimbale ring:  12″      Wt:  36.5 lbs.
Case:  13″ x 13″ x 6 1/2″
Presented is a beautiful and quite large gimbaled dry card compass by the Lionel Corp. 
Price: $1200.00                  Shipping: $125.00
It is dated 1942, with item numbers 712 and 12759 inscribed on the ring.  The 12759 is also inscribed on the gimbal ring.   It is in pristine condition, with a clear card with only the Lionel name slightly faded.  It is working properly with the large fleur de lie seeking north accurately.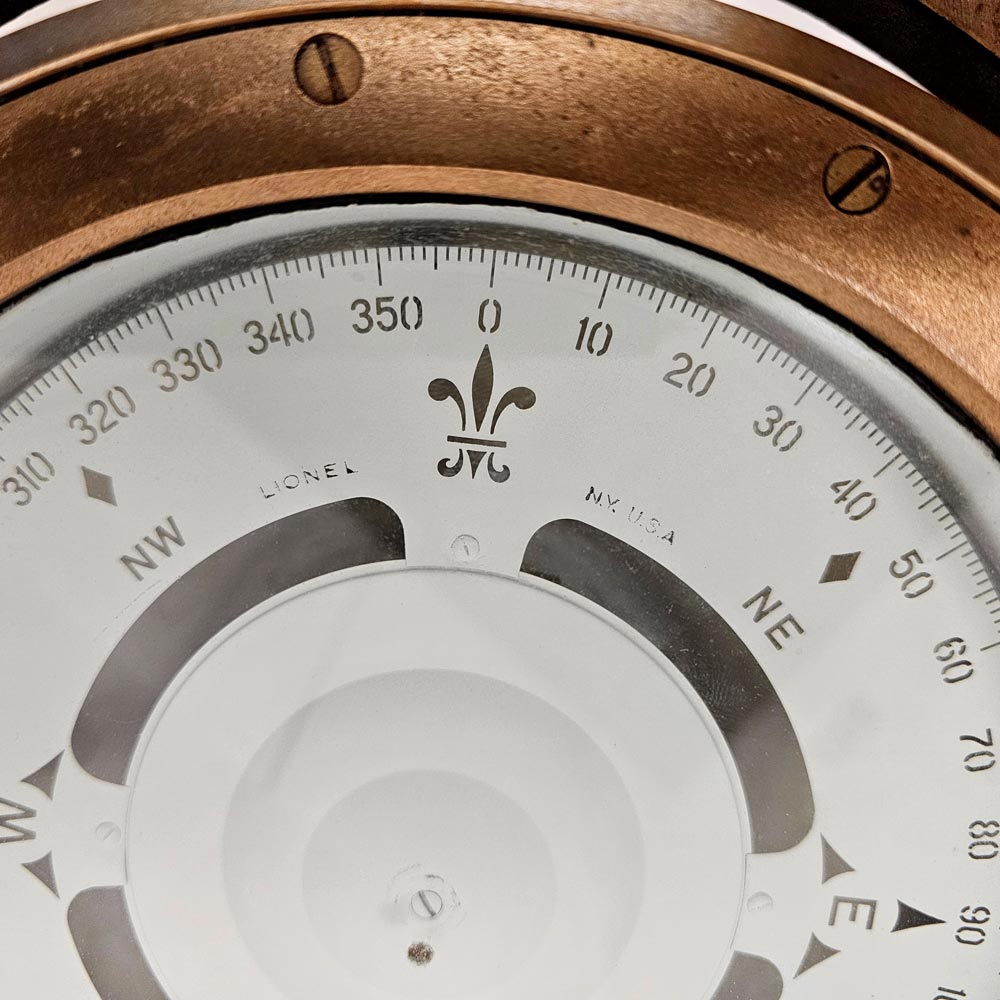 Early in the war years, the Lionel Corp. became very active in producing instruments for the U.S. military, primarily for the Navy Bureau of ships.   They became a major producer of binnacles and compasses, as well as other smaller instruments.  We are always very pleased to find their very attractive compasses, and particularly in beautiful condition like the one we are offering here.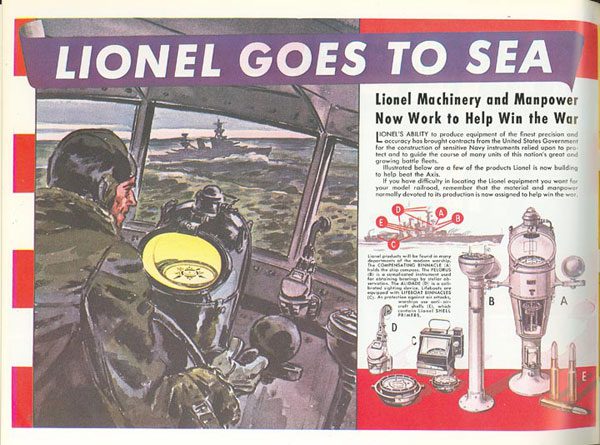 Various numbers and name inscriptions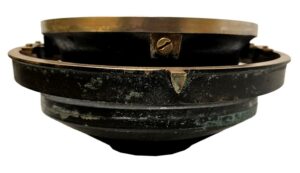 View from the side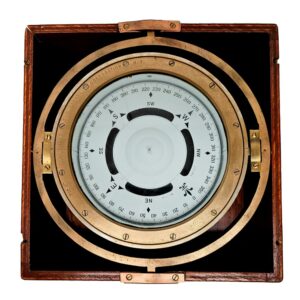 This fine instrument is housed in a wood box with brass inserts for the gimbal extensions.