Siebe Gorman Diver's Light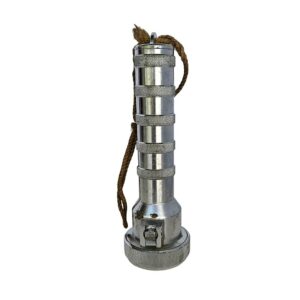 Presented is a British Siebe Gorman chromed brass
deep sea diver's flashlight.
All types of torches are made from high-quality brass (probably Admiralty or Naval qualities) and most were electroplated
(mainly chrome plated) for added protection against corrosion.  This is an example of one of the fine pieces.  This is a working light.
Price:  $450.00          Shipping:  $35.00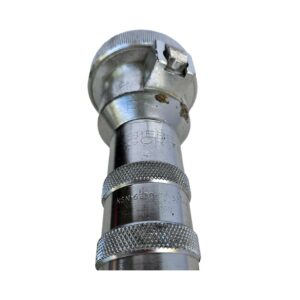 Dimensions:  Lgth:  11″    Dia of Head: 3 1/4″     Wt:  5 lbs. 3 oz.
The rugged, simple construction of the different types of Siebe Gorman torches enables them to operate within the depth parameters of most
normal diving. All torches are powered by three 'D-size', 1.5-volt dry cell batteries. It was suggested in the Davis Manual that torches should not be switched on until underwater, to prevent cracking of the glass lens by the cold water.  This torch is dated 1968 and the model numbers indicate that is was made for the Navy.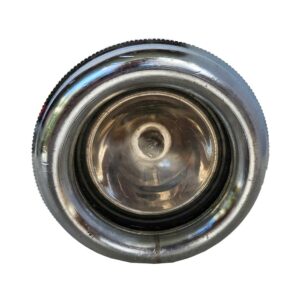 In 1961, the famous diving manufacturer C.E. Heinke merged with Siebe Gorman, and for a short while, torches were made with the
combined 'Siebe Heinke' inscription. However, this linked inscription was later dropped, with a return to the Siebe Gorman name tag,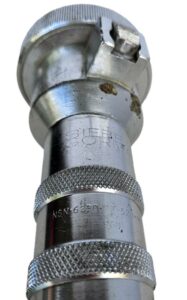 Torch models with a glass 'bullseye' lens give relatively
good illumination for close work (good in poor underwater visibility) but the beam is short on distance.