VINTAGE BEETLE WHALEBOAT
of 1845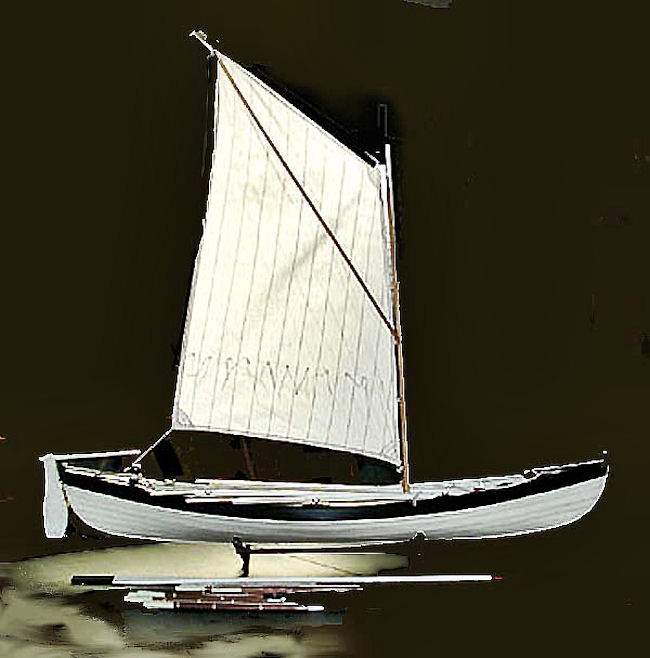 A vintage hand crafted, large size, high quality model of the " Beetle New Bedford Whaleboat" with
all original accessories and packaging.
DIMENSIONS:  36 L x 20.5 H x
8 W Inches         WEIGHT
of model ex gear 3 Lbs

Presented is a huge 36 inch model of a New England 19th Century completely equipped whaleboat,  replicating the design made popular by Charles Beetle of New Bedford, Massachusetts during the mid 1800s.  This model was made following the original plank-on-frame method of construction using lapstrake planks and full inner lining with thwarts over. It was
built from scratch and most certainly is a fine example of the model maker's art. The paint on the hull has extensive
crackling, but the model dates to the end of the 20th Century.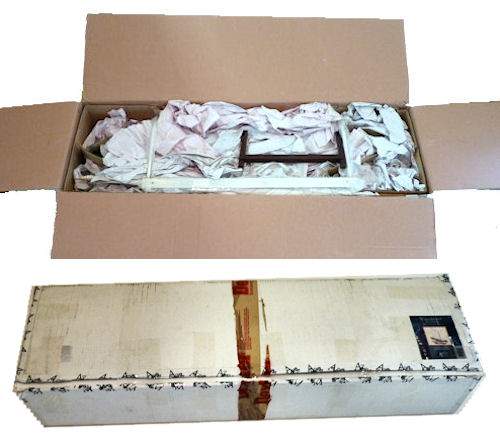 It comes completely equipped with 4 pulling oars and one long steering oar, two tubs with coiled
line in place, three casks, rudder, mast and stitched standing lug rig sail with reef points. It is true to the
original with whaling gear and copper fittings including harpoon, lance and cutting spade heads, knife blades. The
oarlocks and mast hardware add an additional touch of realism. The original cradle and a wall bracket in
the form of davits are included.
A model of a Beetle whaleboat sold at the January 31, Christies Auction for $2400.00!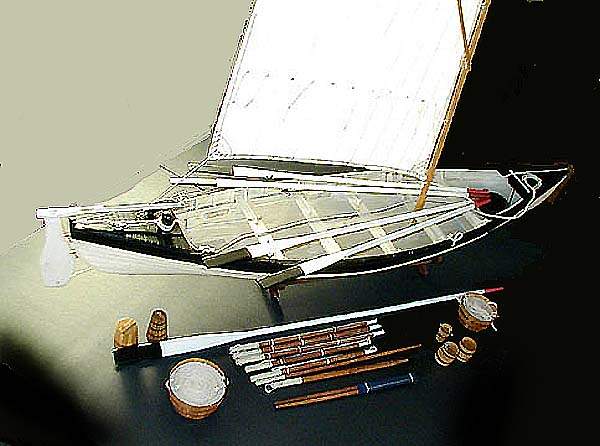 The Beetle whaleboat is characterized by the curvature
of the stern and bow chock construction.   Built
specifically for the sperm fishery, the Beetle whaleboat is 29 feet long and weighs 1,200 pounds. An original Beetle whaleboat
can be seen in the Nantucket Whaling Museum.
From 1720 to 1920, nearly 60,000 whaleboats were built for the American
whaling industry. With a useful life of no more than three years, whaleboats were discarded in port and at sea  throughout
the world. Of this large number, only a one or two dozen have survived to become part of today's museum collections
 

    Lots of crackled paint & centerboard

  Ribs, thwarts, centerboard trunk & lever
    

Tubs, spades, buckets and harpoons

          Rudder, tiller and snubbing
line
This model is a special find for that person who appreciates our extensive American
whaling history