LARGE ANTIQUE PERKO COMBINATION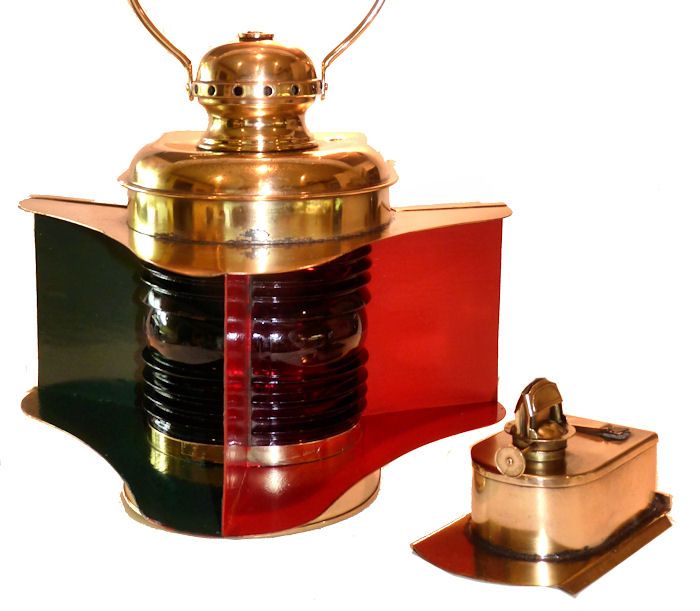 PRESENTED is one
of the rarest marine lights Perkins Marine Lamp Corporation of Brooklyn, NY made for boats up to 26 feet long.
It is only the second example that we have had to offer. Anthony Hobson's, "Lanterns That Lit Our World Book Two", Gold
Hill Press, 2004 shows them on page 88.  He says the Vogel  "Durable" lamp was picked-up by Perkins,
and that after 1916, Perkins manufactured and sold it as their "Wonder" lamp, Hobson classifies it as "Very
Rare"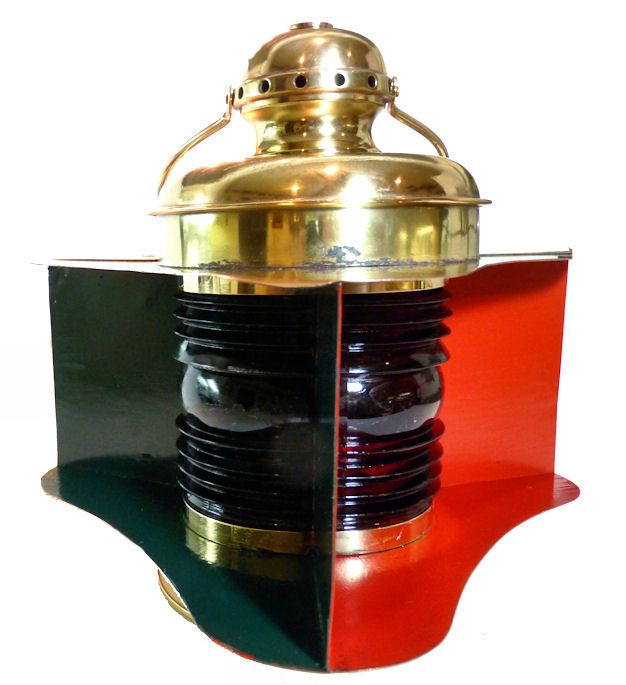 The imprint on the back of the lamp on three line readsMFG'D BY PERKINS MARINE LAMP CORPRN BROOKLYN, N.Y., U.S.A.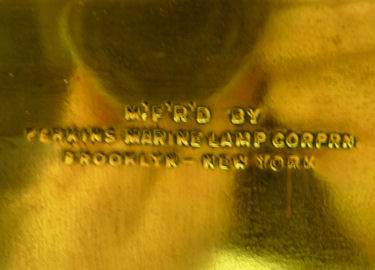 Starting in 1904,
Perko made all kinds of lights under their original name, "Persky". In
1916, they incorporated under the name Perkins Marine Lamp Corporation in Brooklyn, NY. In 1931 the name was changed
to Perkins Marine Lamp & Hardware Corporation. In 1961, the Brooklyn facilities were closed and operations were
moved to Miami, FL. Perkins was dropped from the name and the company became known as PERKO Inc. It was in 1916 that the Perko
trademark was registered, and it has been used ever since. The company still makes high quality marine lights and hardware
out of its Miami, FL facilities. If
you like polished copper, set off by red and green paint, you have to love these lights since nothing else will compare
to their Turn of 20th Century styling.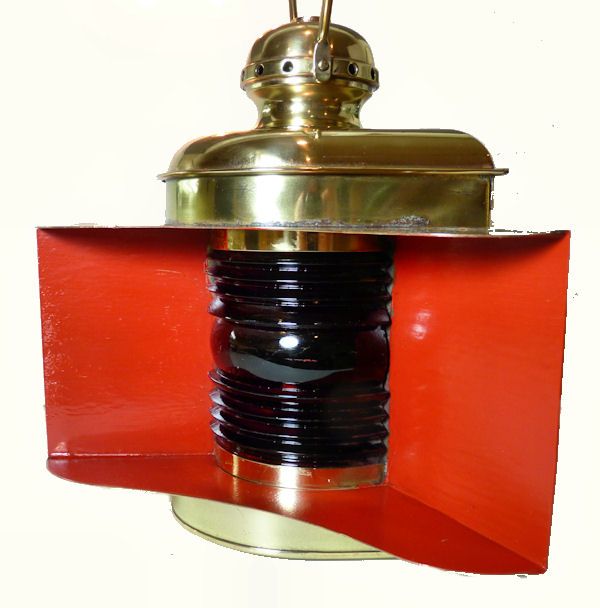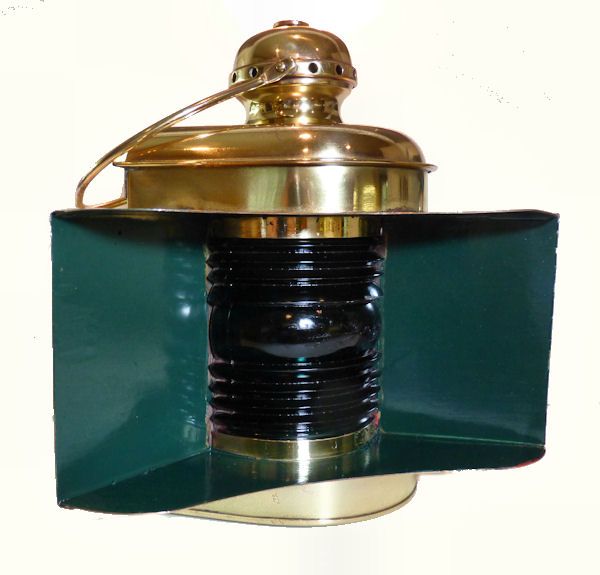 Port
and starboard sides of the combined lamp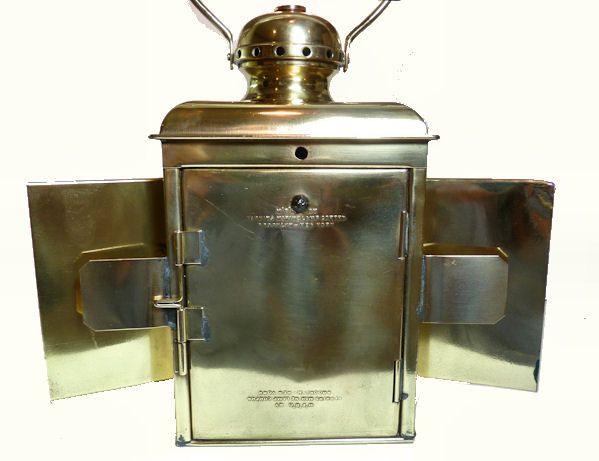 Back of lamp showing mounting brackets and maker's marks
DIMENSIONS: Not counting bail, 10″ H x 10 1/4″ W x 8 1/4″ D
The
bail adds 4″
Weight 5 lbs 1 oz.
CONDITION: This remarkably
attractive light is in generally good condition overall considering its age and use. There are only a couple
of minor bends, dents and marks of age. However, at the very top a small finial is missing and the reflector is
missing from the burner. There is an old hole that was drilled in the top. The lenses are perfect. The original kerosene burner
is included.
This Perkins Lamp predates
the PERKO Mark. It is very scarce and should appeal to the
most discriminating collector.
 Price:  $750.00           Shipping:  $55.00