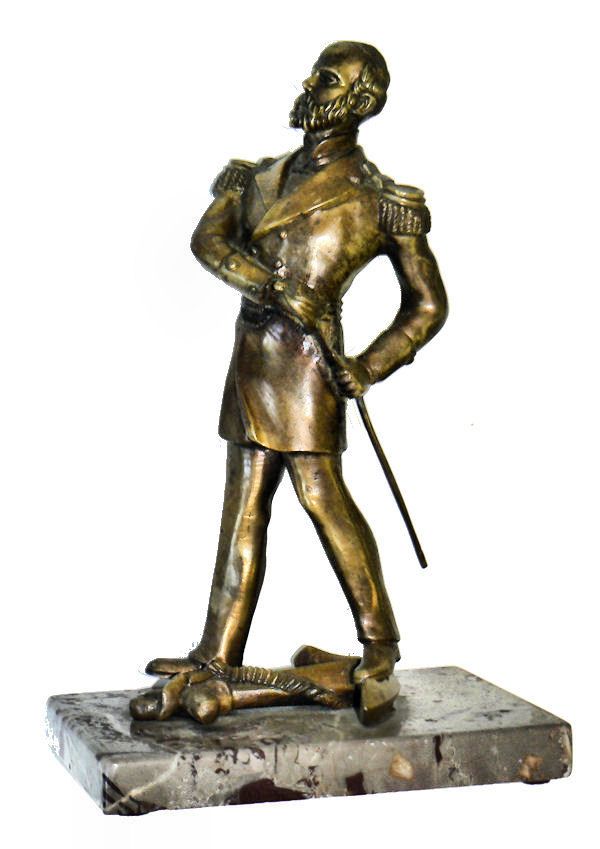 DIMENSIONS:
Figure:
10 7/8" H x 4" W X 3" D
Base: 7" L
x 5 1/4" W x 3/4" H WEIGHT: 7 lbs 14 oz
 

Presented
is a cast bronze figural of a bearded naval officer standing on an anchor with a hawser wrapped around its shank.
The sculpture is mounted on a brown marble base. It weigh almost 8 pounds which makes it very heavy for its size. About 90
percent of the original gold wash remains under a coat of old varnish. The figure is in the act of withdrawing his sword.
There are no markings on the statue or the base, and it is not possible to tell whether he is representative of the North
or the South, but we believe this to be American made with good age based on its patina.
.

.

CONDITION: Shows mark of age and handling with about 90 percent
of it's original gold wash remaining. There are no visible defects of significance.