From the 1986 Steger International Polar Expedition
LAST of BREED ~ 5 Stars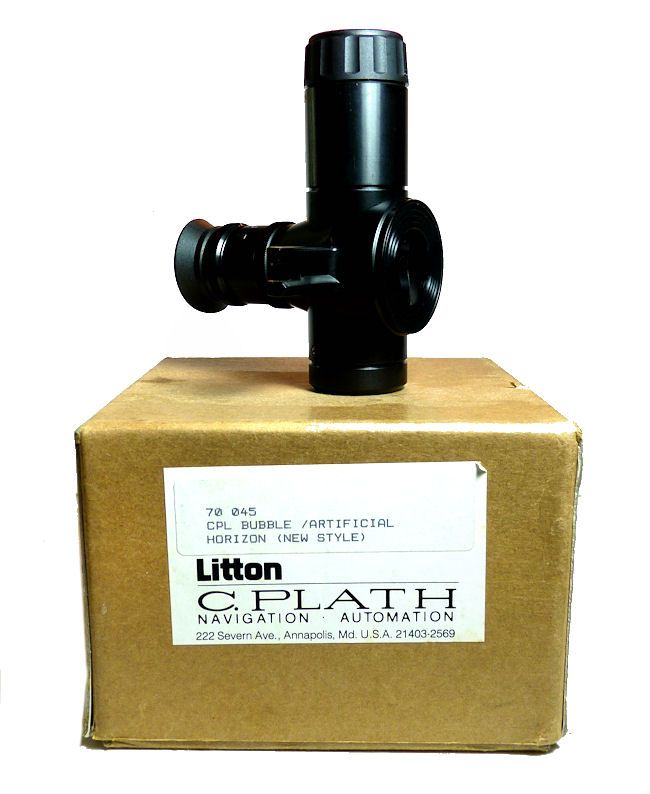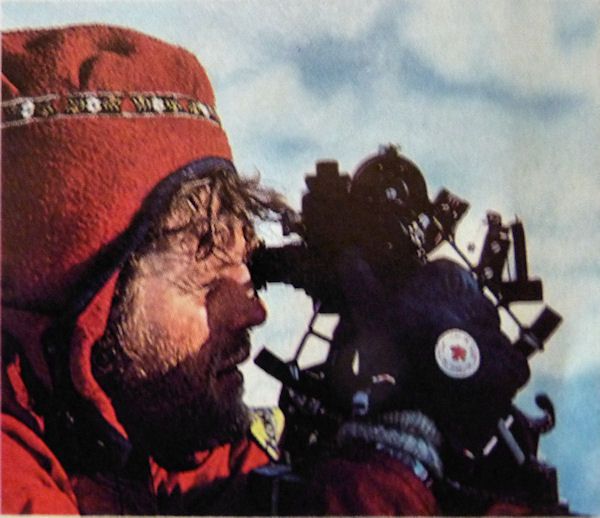 Presented is one of the few C. Plath Bubble Horizons of the final evolution made, and the second of this type we have had for sale. It comes in the original die-cut foam insert box with a Litton – C. Plath, Annapolis label marked "New Style". This bubble was found with Paul Schurke's Navistar Classic sextant and was said to be part of his navigation kit. Schurke was the navigator and co-leader of the 1986 Steger International Polar Expedition shown at the right. Our research shows that it was not used by him during the expedition, and was more likely carried as a backup. Click here for details of that heroic effort which met with worldwide acclaim.
https://landandseacollection.com/id849.html
This bubble has been in storage in the north woods of upper Minnesota near the Canadian border for the last twenty years and has come through in excellent condition. For all intents and purposes, it can be considered "As Near New".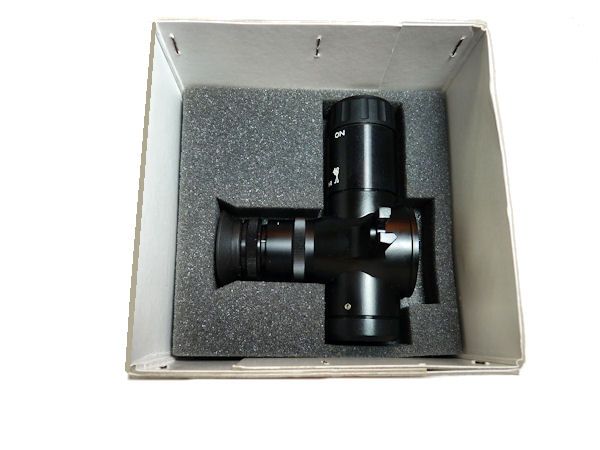 This is the last bubble horizon design made by C. Plath and has an internal power supply consisting of two 1.5 volt Duracell 357 batteries. This makes it usable on a wide variety of sextants such as Tamaya, Astra, and the Russian CHOT/SNOT.
Like all Plath bubbles, except for the one produced directly after WW II, the size of the bubble is not adjustable. The ocular lens is adjustable for focus. In 2008, Ken Gebhart of Celestaire who had distributed these devices wrote us that this unit was discontinued around 2001, and sold new for $1,700.00.
There is no instruction booklet, but there is a copy of a C. Plath letter explaining its use. The device is simple to use and provides an artificial horizon using a circular illuminated bubble as a substitute for a horizon reference. The bubble is centered at the midpoint of the viewing area and the celestial body is brought into coincidence with the bubble's center.
MARINE USE: The C. Plath artificial bubble horizon dates back to WW II and more than likely earlier. It was widely used throughout the German Navy and Merchant Marine during the War, and re-introduced after the War in 1957 in a slightly different form. During the period 1950-1960, the German Navy requested the earlier design be used in the "Libellenhorizont" and in the 1970 through 1980 period, similar devices were issued to US Submarines. They also were much in demand by the world's merchant mariners. You may read on the internet, that a bubble horizon cannot be successfully used at sea, but that it shear foolishness.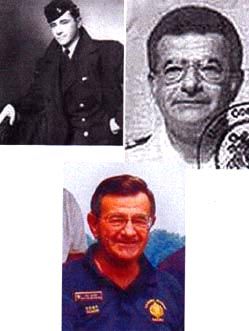 OUR QUALIFICATIONS: We are one of the few company's still selling navigation instruments that know anything about them. For purposes of judging whether Joel's opinion counts, he was the editor of the chapter on sextants of the 1977 Edition of "Bowditch", The American Practical Navigator, NAVPUB 9;
a member of the U.S. Naval Academy Navigation Symposium, 1975 -1978; the author of a book on marine sextants, Cornell Maritime Press,1975, and the founding president of Nautech Maritime Corporation which partnered with Tamaya of Japan in the introduction of the MS 733 Spica, the MS 833, Jupiter, MS 933 Venus sextants and the famous NC-2 navigation computer, in the U.S. market. Joel is a retired Master Upon Oceans, and held a U.S. Navy "D" Qualification as a Senior Skipper – Oceans. For six years he was a Varsity Offshore Sailing Team Coach at the U.S. Naval Academy. Some of his memberships have included the: Association of Naval Aviation, Silver Wings, The Tailhook Association, Naval Academy Sailing Squadron, McCampbell's Aces Squadron, Naval Historical Foundation, and the Naval Order of the United States.CONDITION: A slip on green filter that goes on the objective was furnished with Plath's model prior to this one. They apparently decided not to include it with the last version as reported to us by a knowledgable collector of these devices. This is not a problem since the sextant's shades serve the same purpose and provide a greater range of filtration. That said, we have sold five of the Plath horizons of all designs of which a number were said to have been unused. The last one was a post WW II fully adjustable version that was certified as being new in its original packaging. From our experience, we believe this bubble was a back-up to the sextant used on the Polar expedition and never saw service. Hence, we classify it "As Near New". The U.S. equivalent for the batteries, if a replacement is required, is Duracell 357, and two new ones have been fitted.
MARKINGS:
Above the front lens: C
PLATH, 3051
Under the rotary switch: Off On
Pictured below is an example of a C. Plath Navistar Classic sextant. It also
fits Astra, Cassens & Plath, Tamaya, Freiberger, and the Russian CHOT/SNOT.
A similar bubble shown mounted on a 1983 Plath Navistar Classic
We have the 1984 Steger International Polar Expedition Sextant FOR SALE!
SUGGESTED USE: The bubble horizon has a 2.5 power optical system and a smaller than normal field of view. The internal dampening mechanism of the bubble is greater than will be found on less costly alternatives, but requires some practice in getting used to. The Plath Bubble Horizon is far superior to a normal artificial horizon which can only be used for objects with altitudes of less than 60 degrees and can not be used for twilight sights. This makes it ideally suited for land-based training applications, for land navigation and for use at sea during most weather conditions encountered.
Interestingly, in the 1970-80's this device, in an earlier form, was issued to U.S. submarines for back-up
celestial navigation. Ref. Dutton's Seamanship & Navigation, 12th Edition, Article 2206, page 385.
| | |
| --- | --- |
| | |
| 28 mm Objective lens & standard rising piece | Markings and "On/Off" rotary switch |
C. PLATH #70-045 BUBBLE HORIZON SPECIFICATIONS:
Magnification 2.5 X
28 mm objective lens
4″ 3/4 H x 4″ L x 1 7/8″ W
Slip-on green filter missing
This device is suited for someone who can appreciate the fine points of its design, and is willing to pay an appropriate price
for this level of C. Plath quality and excellence.
COMPANY HISTORY:
In brief, Carl Plath started manufacturing sextants, in addition to other nautical products, in Hamburg Germany in 1862 though the purchase of the David Filby instrument company though the company's origin dates back to 1837. As a result WW II, C.Plath was dismantled completely by the occupation forces. Around 1950, various prohibitions were lifted, and C. Plath was allowed to begin production again of sextants and other nautical instruments. Also in 1949,C.Plath was offered a gyrocompass patent and in 1951 the first gyrocompass designed to this patent was presented to the public. C.Plath progressed from the role of instrument maker to that of a modern marine navigation equipment manufacturer. In the following years the product range was expanded by many more modern designs such as autopilots, speed logs, radio direction finders, etc.
In 1962 C.Plath was acquired by Litton Industries, a large American concern.The C.Plath North American Division was set up in 1978 in College Park near Washington. 1996 saw the introduction of the world's first fiber-optic solid-state gyrocompass by C.Plath. The first ever gyrocompass with no moving parts. Sperry Marine was formed in 1997 with the combination of C.Plath, Decca Marine and Sperry Marine with more organizational changes yet to come. After 163 years, C.Plath changes its name to Sperry Marine in May 2000. In 2001 Sperry Marine becomes part of
the Northrop Grumman Corporation. In the 1990's Plath came out with a series of new sextant designs with overlapping designs and confusing names. Shortly thereafter, C. Plath quit producing sextants. The parent company has completely liquidated everything including machinery, equipment and spare parts.