RARE SETH THOMAS DESKTOP OR WALL MOUNT
SHIP'S BELL 8 DAY CLOCK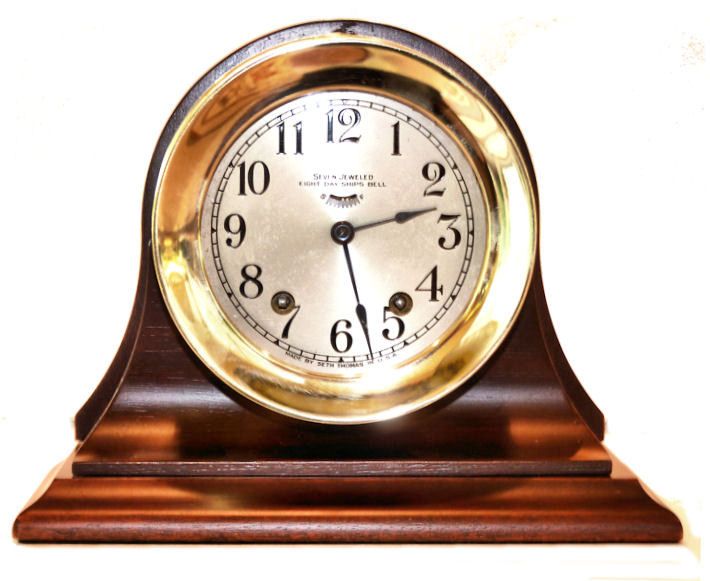 No. 66 OF 1921
Fine for either Wall Mount or Desktop Size!
Optional Wood Stand on Request
Presented is a fine, vintage, eight day, 7 Jewel movement Seth Thomas
striking bell clock whose design dates to 1921. This one is dated 9-1941 on its Type No. 115,  seven
Jewel eight day movement and closely resembles, and is the equivalent to, Chelsea's similar design. It is housed
in a very heavy forged bronze deep case with screw on bezel in a convenient desktop size of which much fewer were made compared
to the six inch ones. The stand is an optional accessory and is available on request at no additional cost..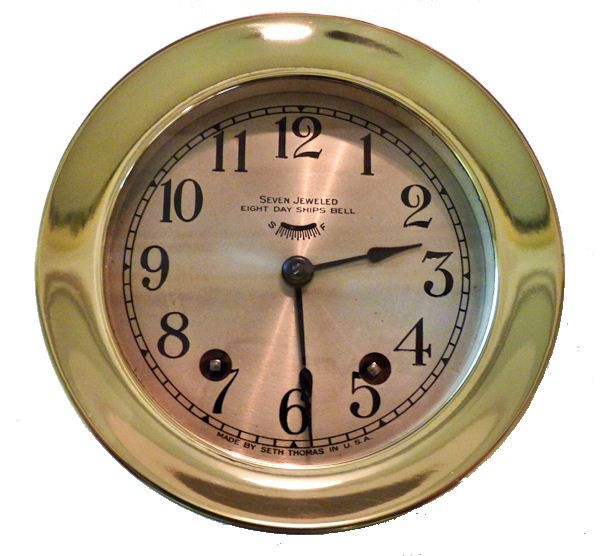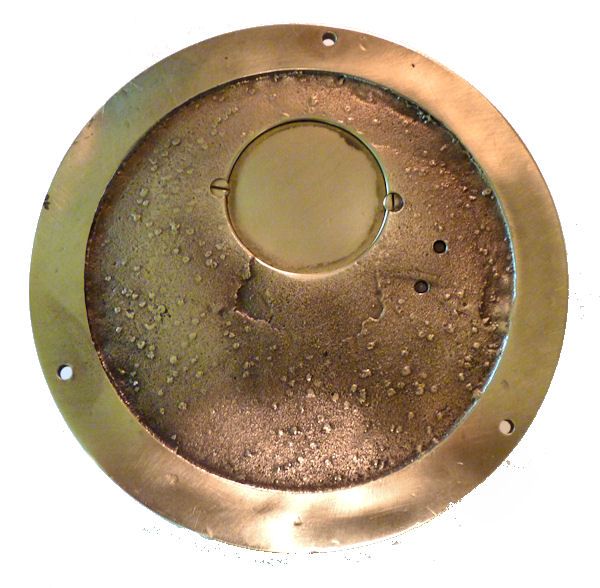 Face
with bezel on over the back view with adjustment plate This fine clock is in near new condition as shown by the picture of its movement with a near blemish
free dial and case which shows some minor marks. The clock has been recently serviced by a master clock smith, and the movement
is keeping good time and rings ships' bells in sequence with authority, resonance and a distinctive tone.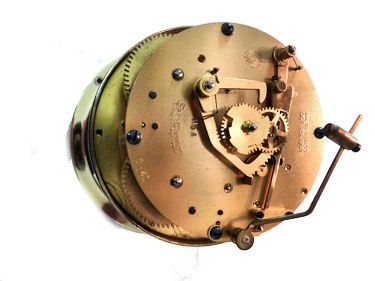 Super double strike bell in new condition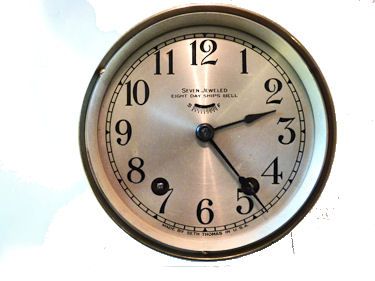 Almost ageless face It should not be confused with the Mayflower, Helmsman or Corsair models or those
with a German movement.  This early version was the top of the Seth Thomas line, has a distinctive double
strike bell, and is the equivalent of a Chelsea. It will make a suitable gift or worthy of inclusion in a collection of fine
marine clocks.
SPECIFICATIONS: Forged bronze case with screw on,
moisture resistant bezel. The six inch face has a four inch viewable area. The silver plated dial is acid etched and
filled in black with Arabic numerals and Copperplate lettering. The precision made 8 day, No.115 movement with 7 jewels, has
a compensated balance wheel and Breguet hairspring and spade style hands.
DIMENSIONS:
Case
max diameter 5 3/8"
Bezel  7 3/8"
Dial 4 1/2" visible area 4"
Depth  3 5/8"
6 lbs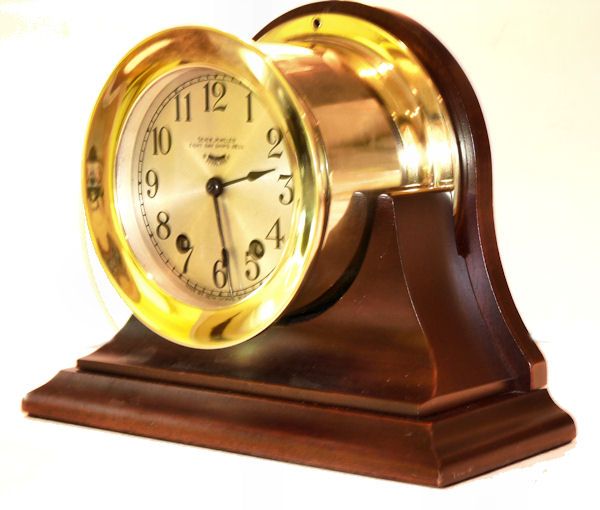 Dramatic
deep case and near flawless dial
CONDITION:
The clock is running strong and keeping good time compared to an accurate quartz watch and is striking the bells each half
hour in proper sequence. There are some minor casting irregularities on the case which are mainly along the flange. The face
has one small light smudge over the "6" and much of the bluing on the hands is faded. Other
than these minor marks of age and use, it is in near new condition. The back of the case shows remnants of nickle plating. Since
it is almost 90 rears old, we recommend it be wound about every four days for best timekeeping.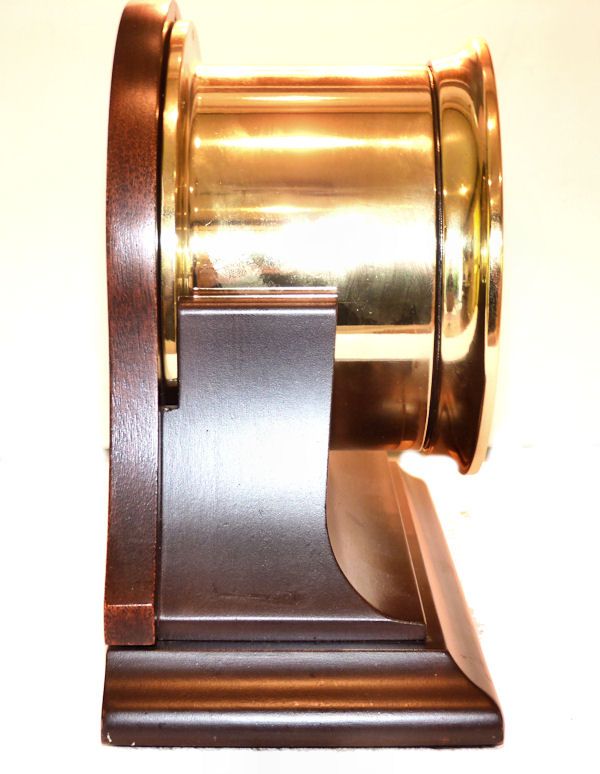 Side view. Accurate running 8 day movement & Ship's Bells